As you could probably guess, this story first appeared at Streetsblog Los Angeles.
Santa Monica has long been one of the most bike-, walk-, and transit-friendly cities in Southern California, which is unfortunately a pretty low bar. Watch this 2016 Streetfilm for an overview of earlier Santa Monica multimodal facilities.
This year, Santa Monica will open one of its more ambitious projects designed to support bicycling and walking on 17th Street; the improvements are officially titled Safe Streets for 17th Street and Michigan Avenue. The city notes that since the 2016 opening of the Metro E Line, 17th Street has seen increases in walking (up 1600 percent) and bicycling (up 82 percent) on 17th.
One way to glean that the project is worthwhile is that, even before construction is complete, the project already has some drivers and some councilmembers up in arms. Mercifully, an recent City Council skirmish reaffirmed the project.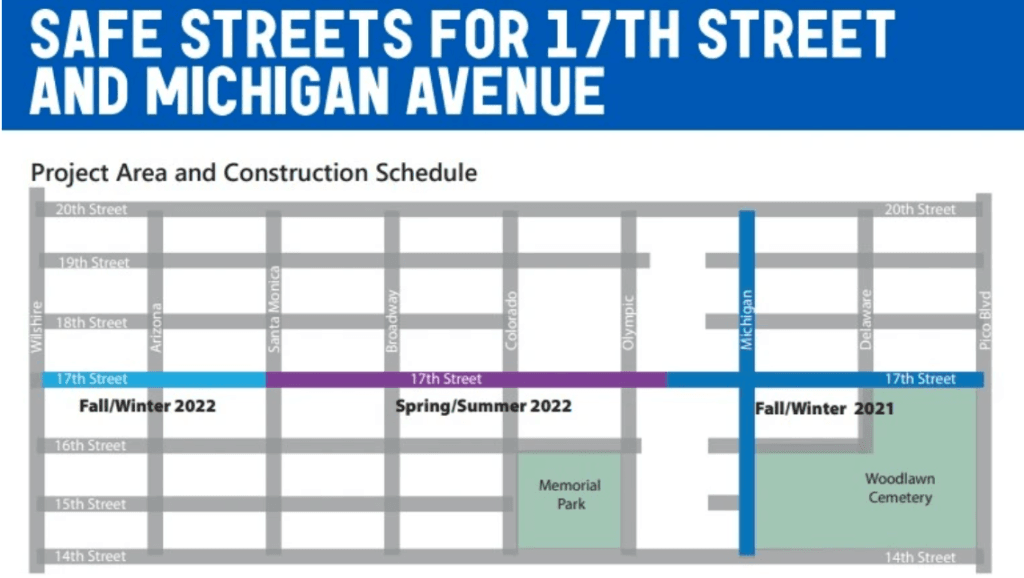 The nearly completed 17th Street facility extends just over one mile from Wilshire Boulevard to Pico Boulevard.
The relatively short bikeway makes lots of key connections, especially serving the 17th Street Metro E Line Station, plus Santa Monica College, the Expo Line bike path, bike lanes on Arizona Avenue and Broadway, and the Michigan Avenue Greenway (MANGo – which is being extended north/east via a separate project).
The northwest end of the 17th Street project features curb-protected bike lanes and protected intersections (at Broadway and Arizona). Southeast of Michigan, the bikeway is at sidewalk level. Though these treatments are fairly common in bike-friendly European cities, Santa Monica's 17th Street has L.A. County's first curb-protected intersections. It's also the county's first both-sides-of-a-street curb-protected bike lanes. Somewhat similar facilities (though one-side two-way) are open in Pomona and Santa Monica's Ocean Avenue, and a similar bikeway is under construction in downtown L.A.
Santa Monica expects to complete construction on the 17th Street facility this month. The curb work is all in place, but some final pavement markings are still pending.
Below are recent photos of 17th Street (northwest to southeast), plus connecting facilities along Broadway and Pico Boulevard.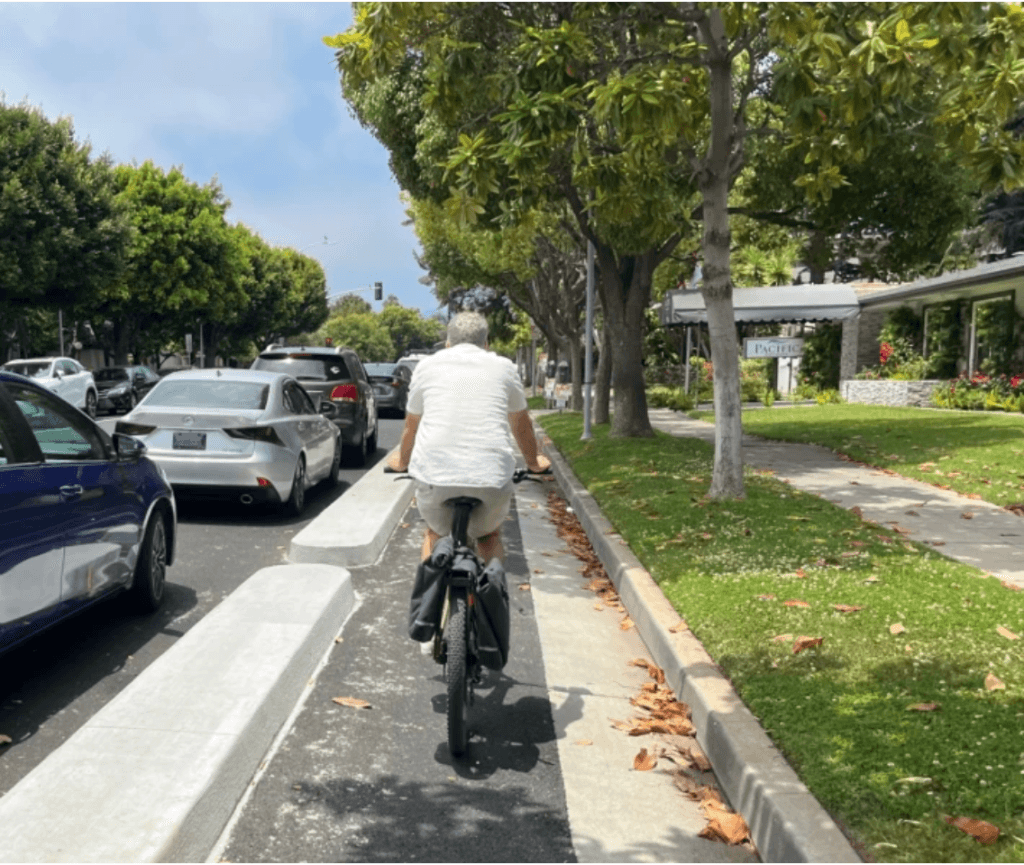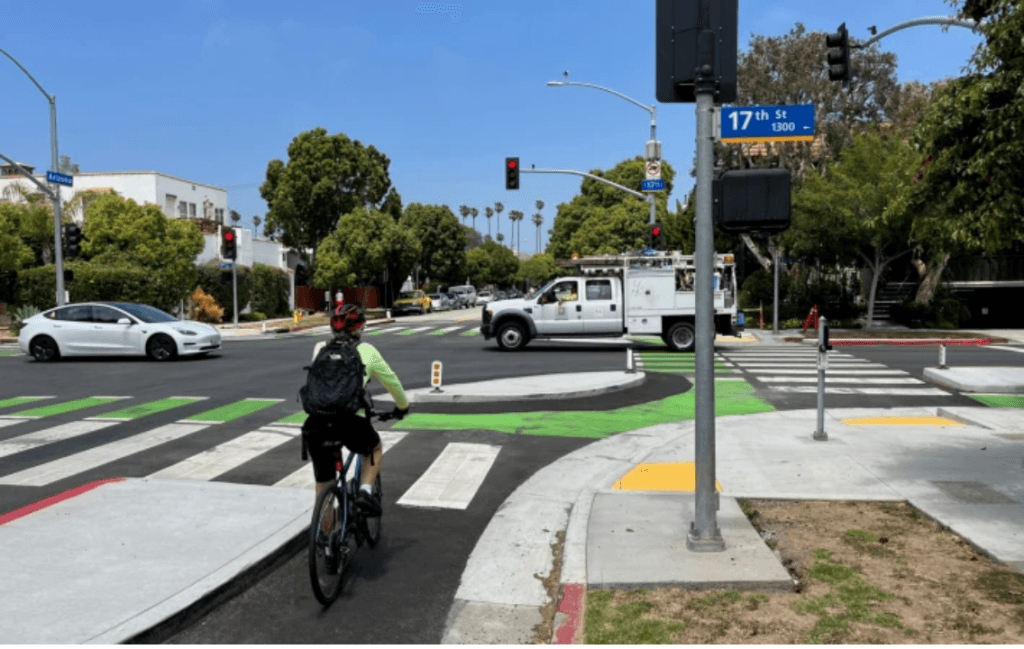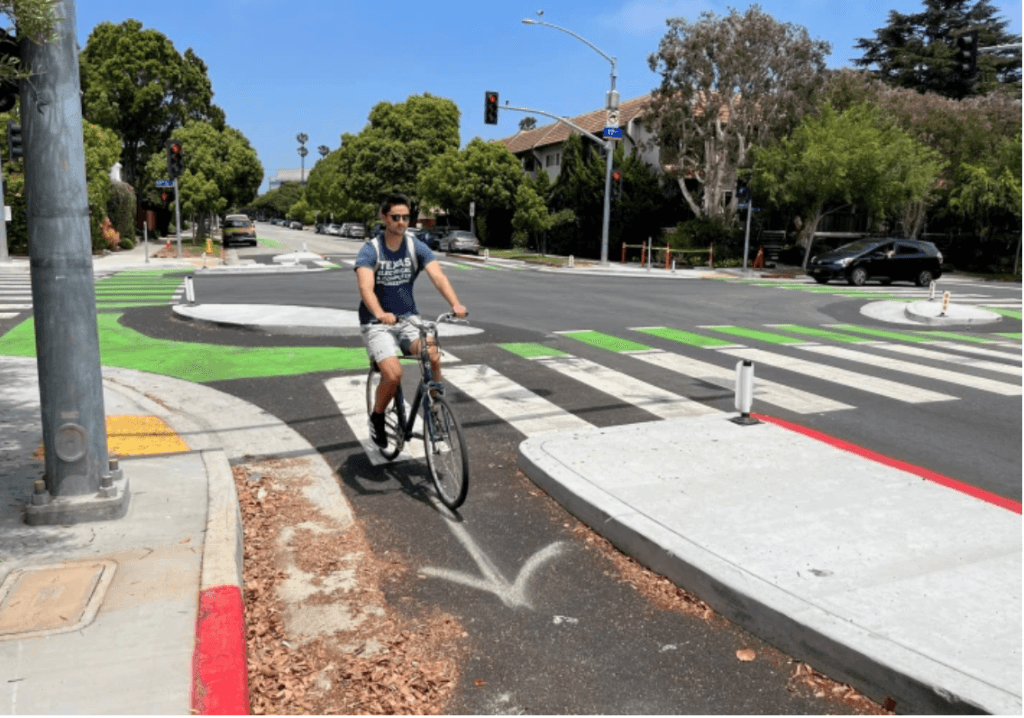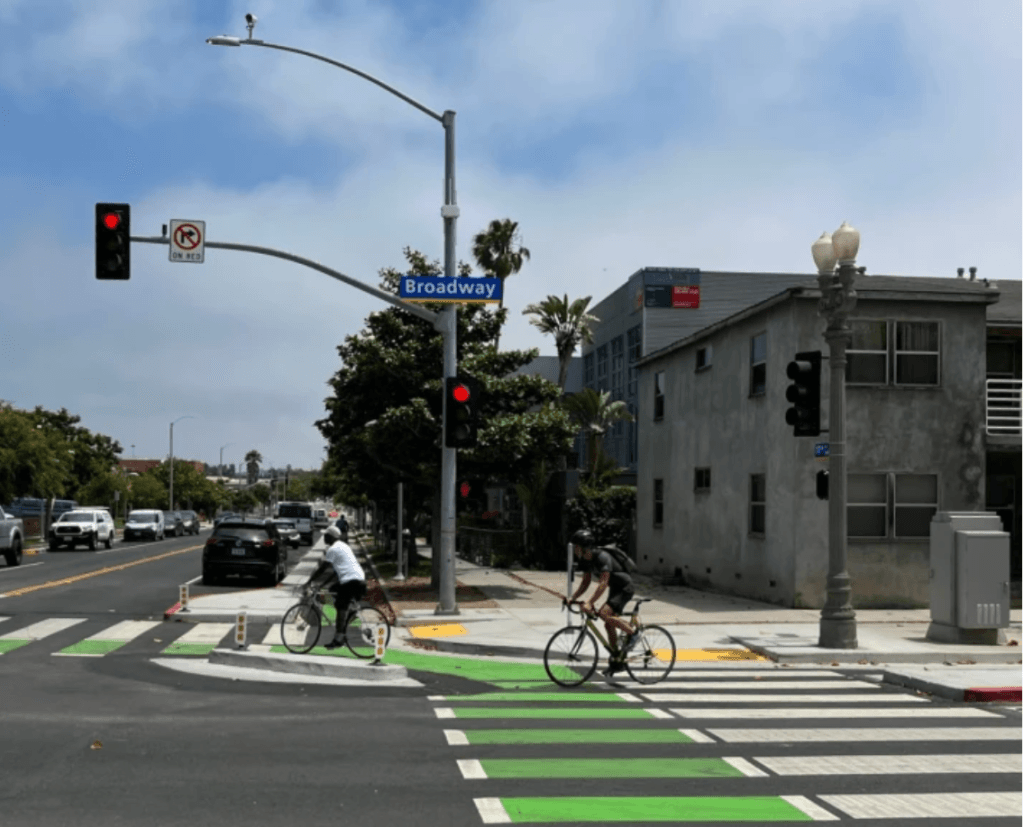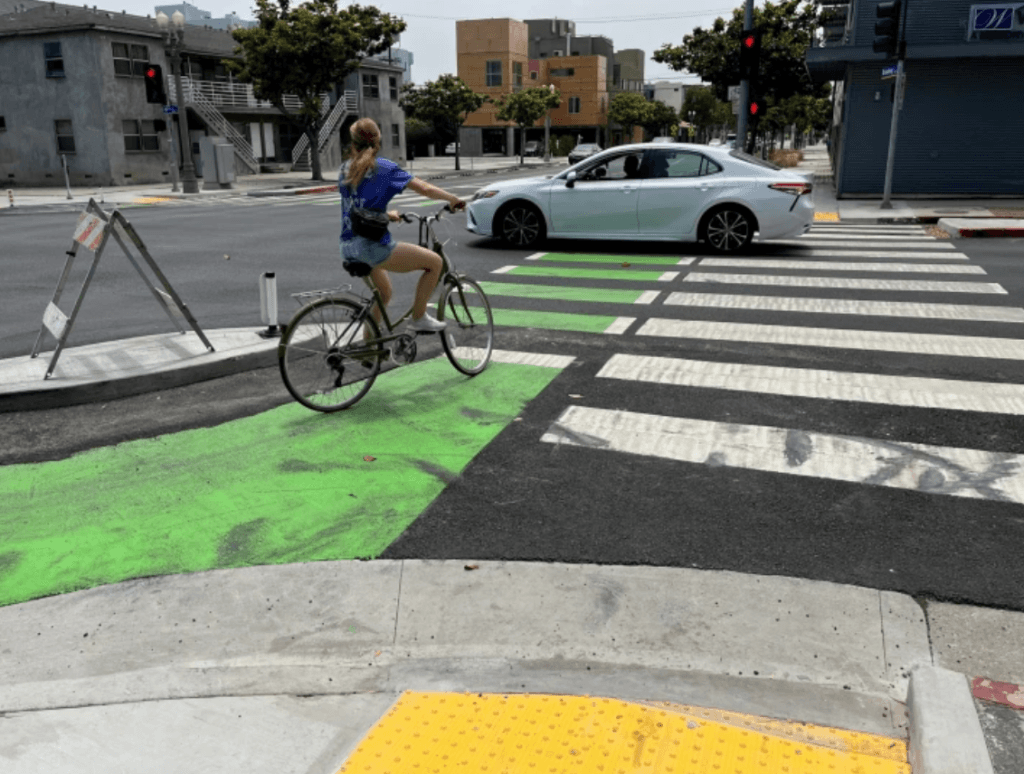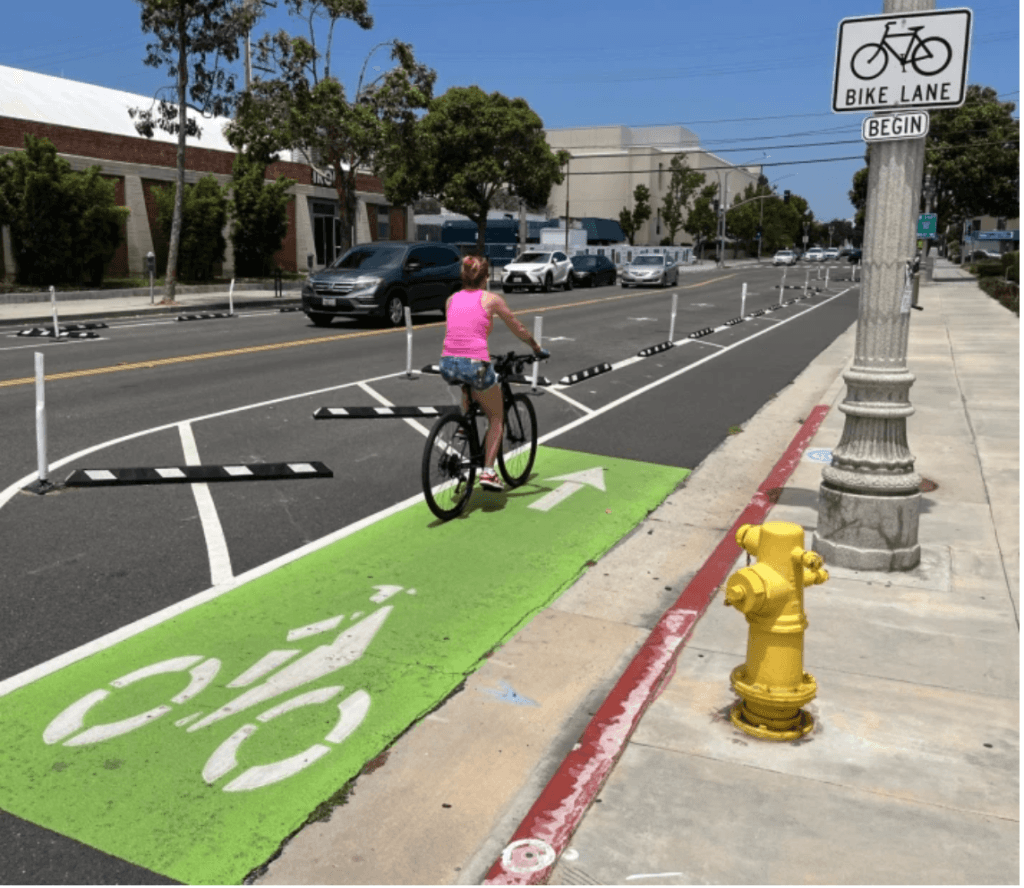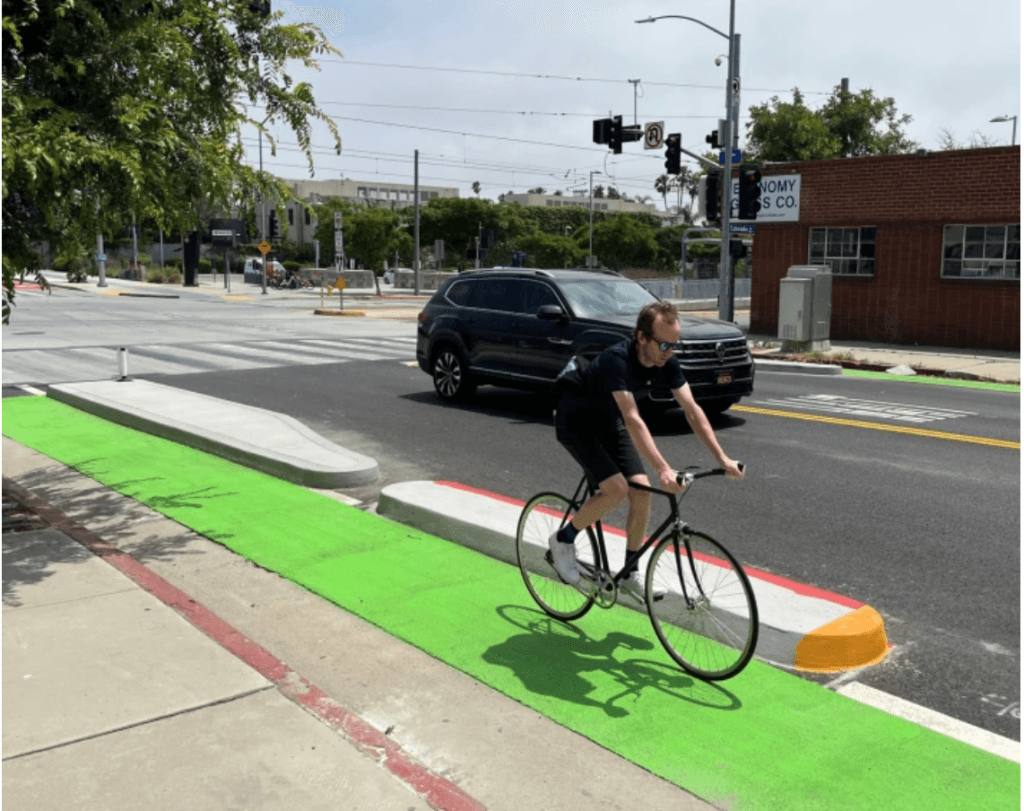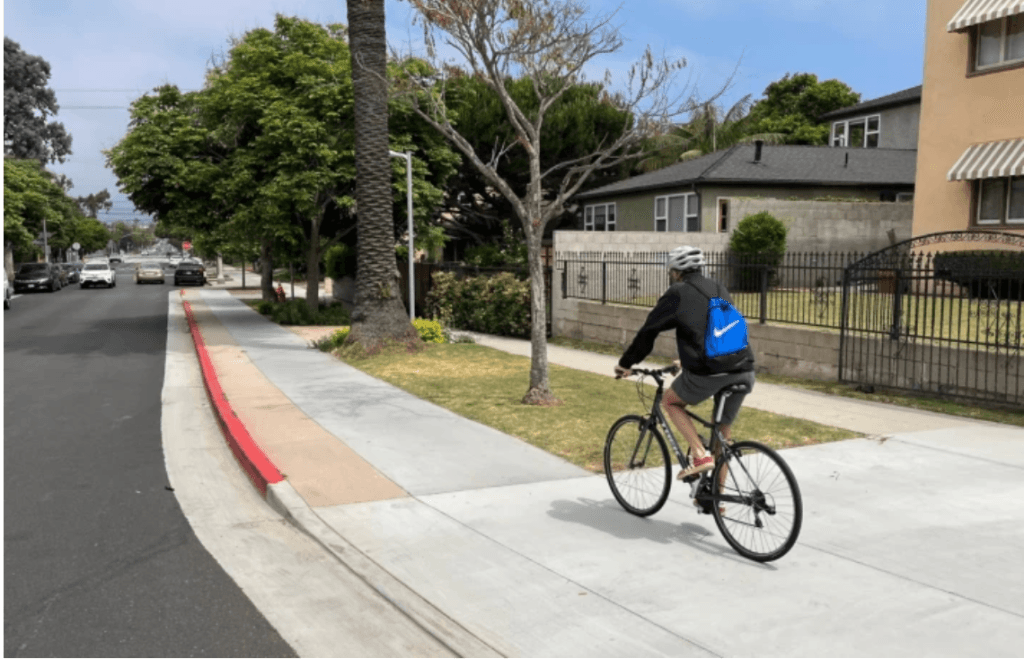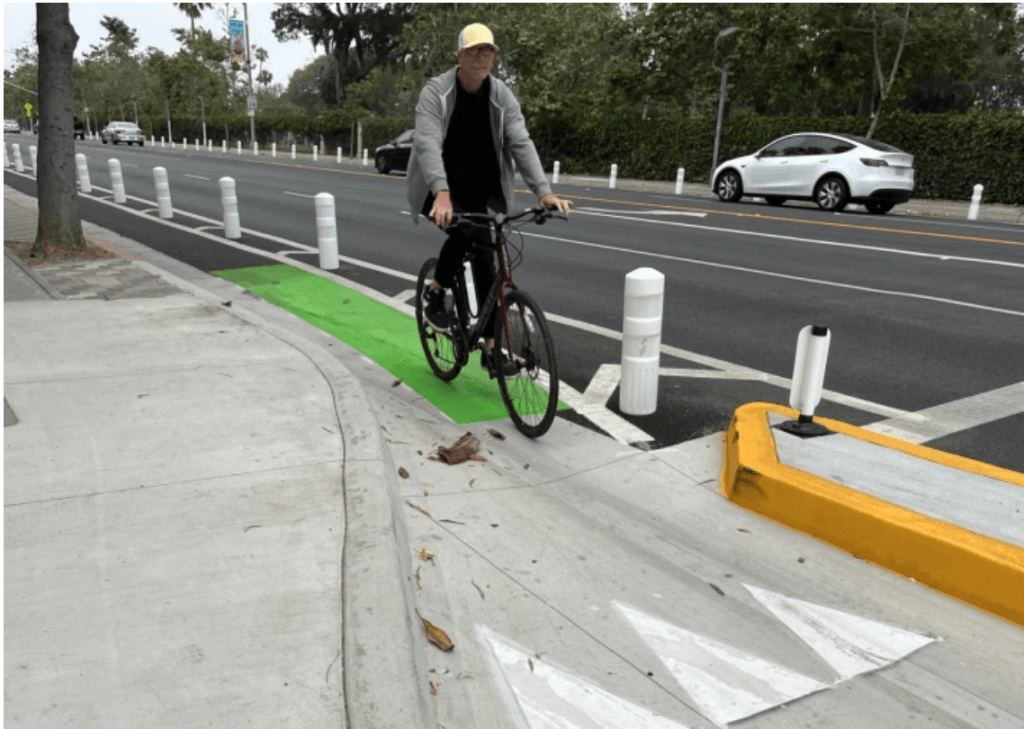 Added bonus: in brief, below are three more fairly recent Santa Monica bikeway improvements.