This article originally appeared on Streetsblog L.A.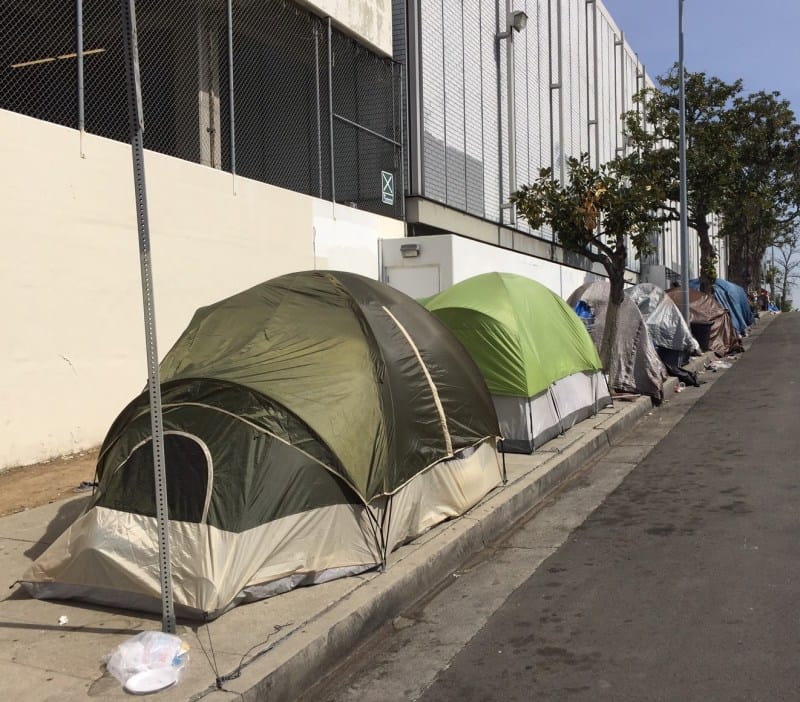 This morning in Echo Park, hundreds of people rallied to launch the "Everyone In" campaign to end homeless across L.A. County. The Everyone In campaign brings together a coalition including city, county, philanthropy, labor, business, faith, and community organization leaders to step up efforts for permanent solutions to homelessness.
Rally speakers included L.A. Mayor Eric Garcetti, County Supervisors Hilda Solis and Mark Ridley-Thomas, and more than a dozen others – from formerly homeless people, to folks on the front lines in working with homeless people, to celebrities.
Leading the coalition is the The United Way of Greater Los Angeles, whose CEO Elise Buik outlined key goals of the Everyone In education and organizing campaign:
Ending homelessness for 45,000 people
Preventing homelessness for 30,000 people
Approving 5,000 units of supportive housing by July 2022
The campaign further seeks to get the public involved, and to track, measure, and share progress by monitoring the projects and programs funded via recent successful ballot initiatives Proposition HHH and Measure H. Approved by L.A. City voters in 2016, Proposition HHH is a $1.2 billion homeless housing and facilities bond. Approved by L.A. County voters in 2017, Measure H is a ten-year quarter-cent sales tax to go to county services to prevent homelessness and to support supportive and long-term housing services for homeless.
Actor John Huertas spoke of the need to "make this personal" urging attendees to get to know your neighbors, whether in homes or homeless, and to focus on addressing the roots of the homeless crisis.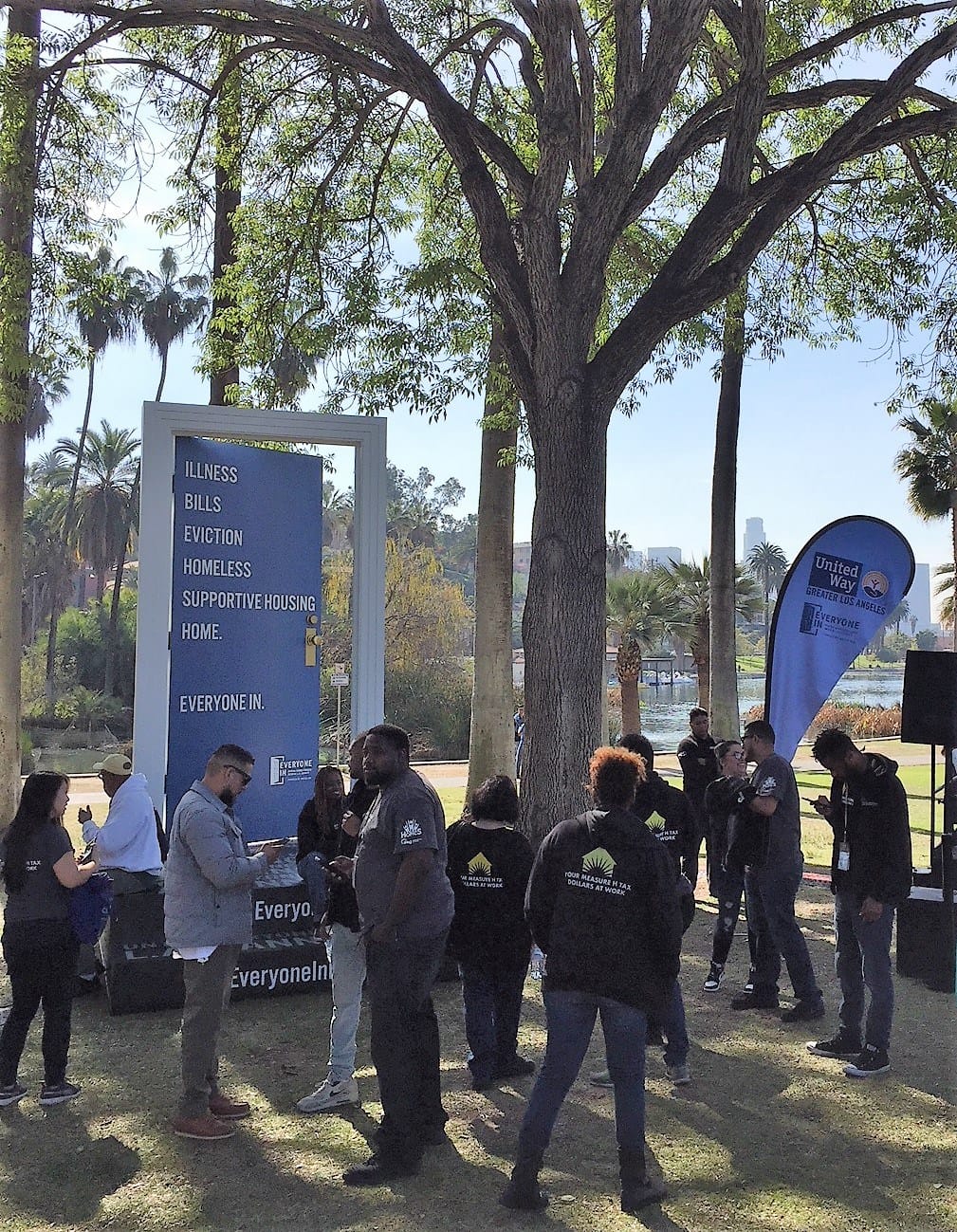 To learn more and/or get involved with the Everyone In campaign, visit the United Way Everyone In website.