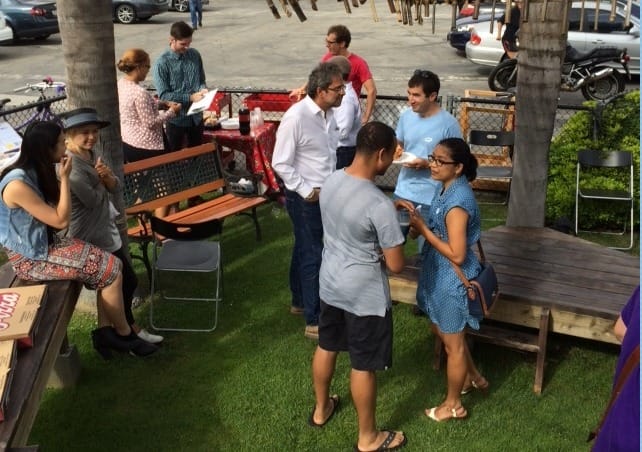 This Saturday from 4 to 7 p.m., we'll be celebrating the end of summer and raising money for a good cause at Santa Monica Next's third annual cocktail party fundraiser.
We hope you can join us and our friends, including invited guest Assemblymember Richard Bloom, to support the ongoing work we do at Santa Monica Next while enjoying hors d'oeuvres and hand-crafted specialty drinks. We're also expecting Santa Monica City Councilmember Gleam Davis! Get your tickets today.
As a nonprofit publication, we rely on your support to continue to deliver the high quality journalism you've come to expect from us.
Since Next launched in 2013(?), we have received several honors, including an award for excellence in communications. We are the only Santa Monica news source that has been a finalist for recognition from the Los Angeles Press Club… for three years in a row (we're definitely going to win next year)!
We aim to cover the news that matters to you, whether its the loss of one of Downtown Santa Monica's last bookstore, the contentious local 2016 election, tracking the growing presence of white supremacist groups in our community, an occasional fun look into Santa Monica's past, the ongoing debate around the Downtown Community Plan, or the pernicious rise of fake local news.
We couldn't do it without you, so get your tickets today to help Santa Monica Next keep up the good work!