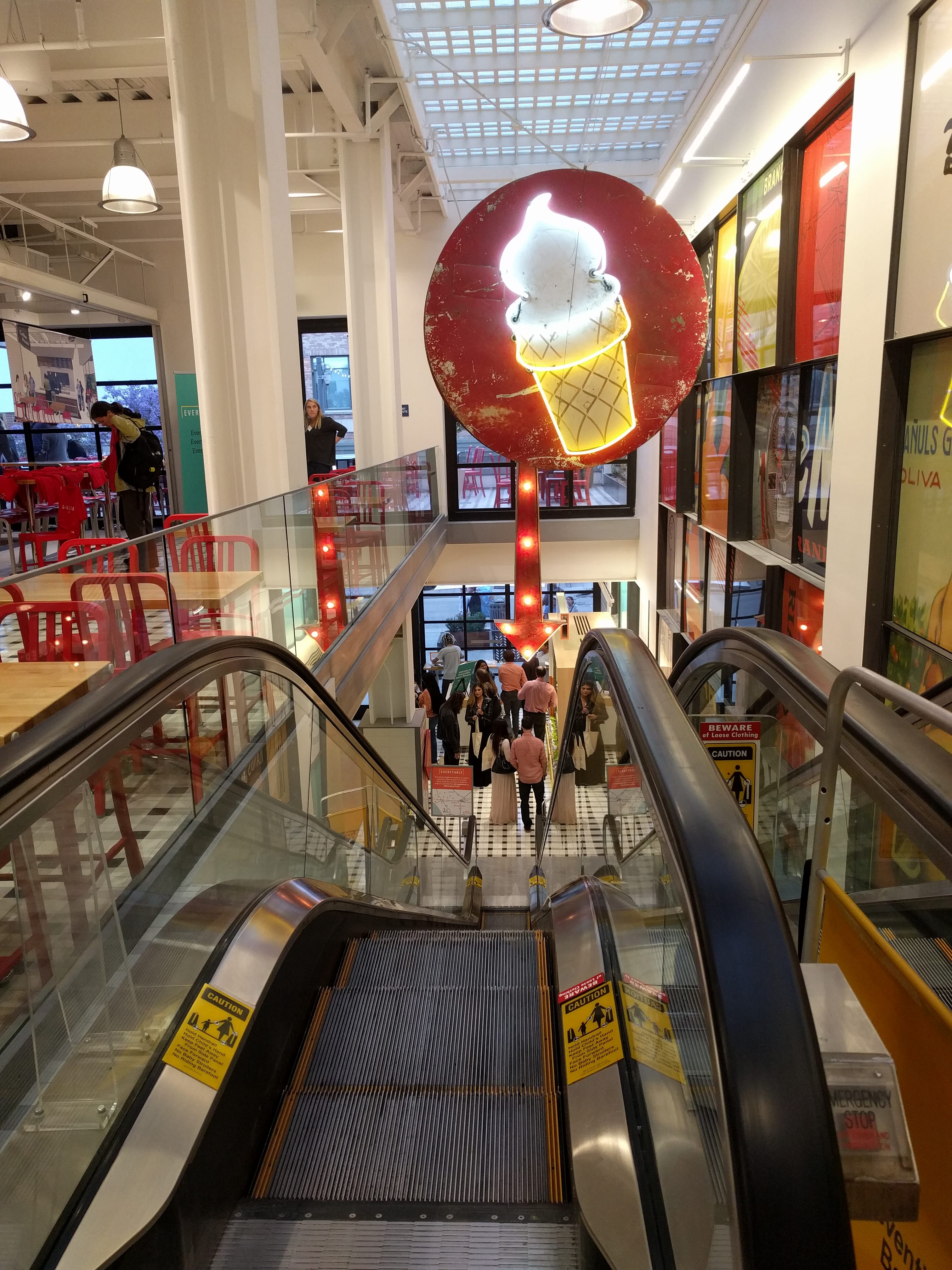 Everytable, the grab-and-go eatery aimed at delivering affordable and healthy food, will celebrate the grand opening of its Santa Monica location on May 30.
The Santa Monica location — at the 1315 Third Street Promenade — is Everytable's fourth restaurant. It currently operates in Baldwin Hills, Downtown L.A., and South L.A.
What makes Everytable unique is that the eatery's food is priced to be accessible to the neighborhood in which it operates.
"Our model allows us to offer fresh, delicious, incredibly healthy meals at amazingly low prices, both in affluent areas like Santa Monica and in underserved 'food deserts' like South L.A.," Everytable CEO and co-founder Sam Polk said in a press release handed out at a recent preview event at the restaurant's new Santa Monica location.
"So when you buy a meal at Everytable, you're getting a great meal for yourself, and also making an impact by helping us open restaurants in places like Watts and Compton which don't currently have convenient, healthy alternatives to fast food."
Everytable's meals, which are made in a central kitchen in L.A. and then delivered to the different locations, will run between $6 and $7 in Santa Monica. But at its other locations, where the per capita income can be as low as $13,000 a year, the same meals go for around $5.
At a special preview event for media Tuesday, Polk talked about the origin of Everytable and how it came out of his work with a nonprofit he founded called Groceryships, a program that is a mix of social group, support network, and healthy food provider.
Groceryships provides healthy ingredients, education, and support meetings for lower-income families in underserved areas.
But Polk noticed through his work at Groceryships that one major obstacle for a lot of working low-income parents was not only access to affordable, healthy ingredients, but also time to prepare meals.
That's where Everytable comes in. By providing ready-made, grab-and-go healthy meals at relatively low cost, Everytable is an alternative to fast-food restaurants.
The menu includes items like kale Caesar salad (veggie or with chicken) and Vietnamese chicken salad. There are hot plates like Puebla Chicken Tinga, Jamaican jerk chicken, Southern BBQ bowl, and Cajun blackened fish. And then there is a kids menu that includes gluten free spaghetti and meatballs and cheese pizza (also, gluten free).
He noted Tuesday that Everytable is not charity. It's actually a profitable business model, it is just "differently profitable" depending on each location.
Evertytable is located in the newly redesigned food hall on the Third Street Promenade (south of Arizona Boulevard), formerly the location of a McDonald's. It will be open daily from 10:30 a.m. to 9 p.m.
Disclosure: Santa Monica Next steering committee member Scott Schonfeld is part owner of the Food Hall, the building in which Everytable is opening.