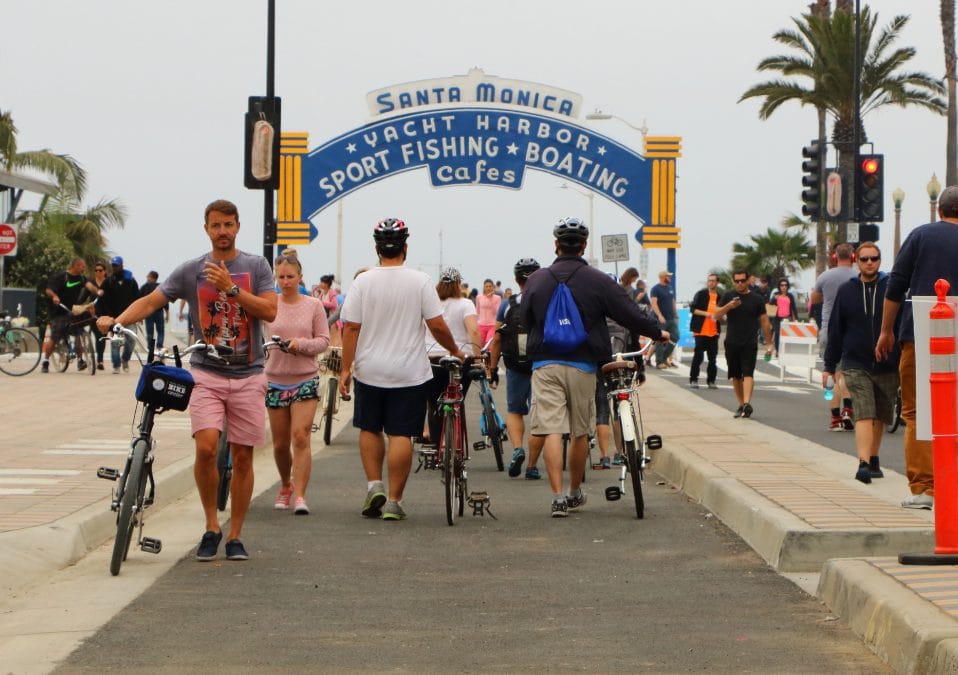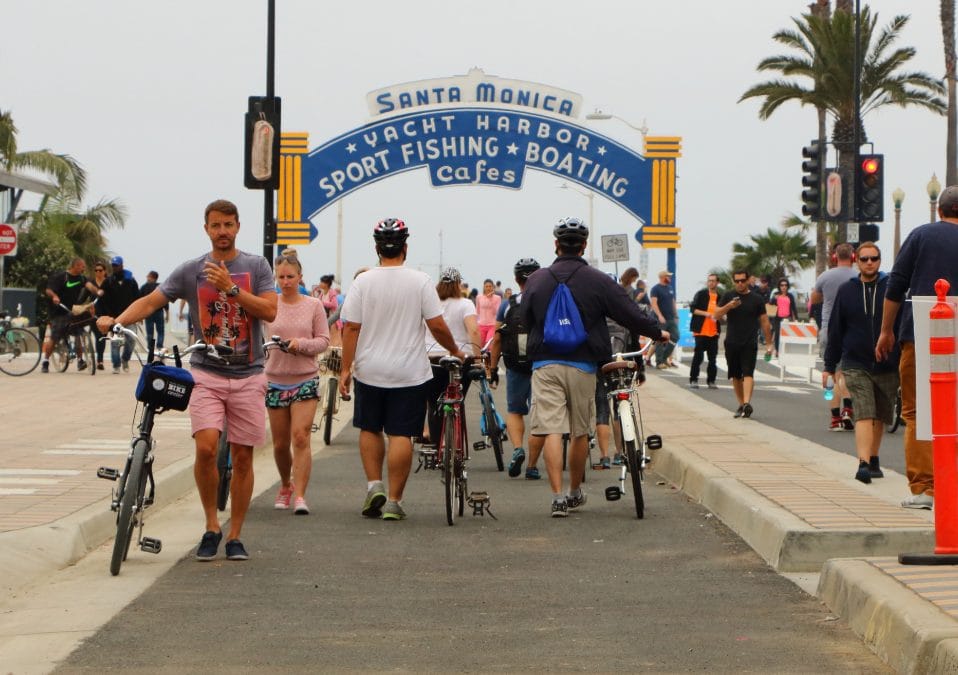 Who doesn't love a free concert? But, also, who doesn't like waiting in traffic on their way to or from a free concert? We suspect the answers are almost nobody and almost everybody respectively.
The good news is that tonight is the first free Pier concert of the summer. And even more good news: there are now more options to get there, so you can leave your car at home and avoid the traffic and the costly parking. With the free Pier concerts happening every Thursday through the summer, this is something to keep in mind.
"As concert goers plan their trip to the Santa Monica Pier, the City reminds our community and regional neighbors to consider all the great transportation options available in Santa Monica," city officials said in an email Wednesday. "There are now more ways than ever to get to and around Santa Monica."
You all may have heard that Santa Monica got a brand new light rail line in May when Expo phase II opened to Downtown Santa Monica, connecting the seaside city to Downtown Los Angeles and the region's growing transit network. The Downtown Santa Monica Expo station is only four short blocks from the Pier, making it a pretty convenient option.
If you are coming from a place that's not near an Expo line station, chances are you are near a Big Blue Bus stop, and the Big Blue Bus connects to the Expo line at the Westwood, Bundy, 26th Street (Bergamot), and 17th Street stations. Or you can take Big Blue Bus lines 8, 7, R7, 3, R3, 1, 2, 5, 9, and 18, all of which stop within a few blocks of the Pier.
Last year, Santa Monica also launched a city-wide bike-share system, Breeze. It was the first of its kind in Los Angeles County (Metro launched its bike-share system in Downtown Los Angeles today). If you don't have a bike or maybe you want to ride to the concert but get home another way, Breeze gives you the option to skip the traffic.
If you have your own bike, though, the Pier will also be providing free bike valet parking so you can drop your bike off in a secure place and not worry about whether it will be there when the concert is over.
If you have to drive, you are better off carpooling, since it will get you a discount on parking.
"Parking is available for the Twilight Concert Series for $10 – 20. The rates apply to vehicles entering the below lots after 4 p.m. Any vehicle entering one of these three lots with 4 or more people of any age will receive a voucher that they can turn in to the bike valet stand for a $5 rebate," according to the city. Just make sure there aren't more people in your car than there are seat belts.
Getting this information out to the public is all part of Santa Monica's new GoSaMo initiative, which aims to make it easier for people to find their way around the city using all modes of transportation. At the GoSaMo website, you can access all the tools you need to help plan your trip, whether it's realtime transit information, bus route maps, or bike-share maps.
The reality is that here in Santa Monica, we have options, so why get stressed out sitting in traffic in a car when you could take a bus, a train, a bike, walk, or any combination of the above and skip the headache? It will certainly make the concert going experience better for you.