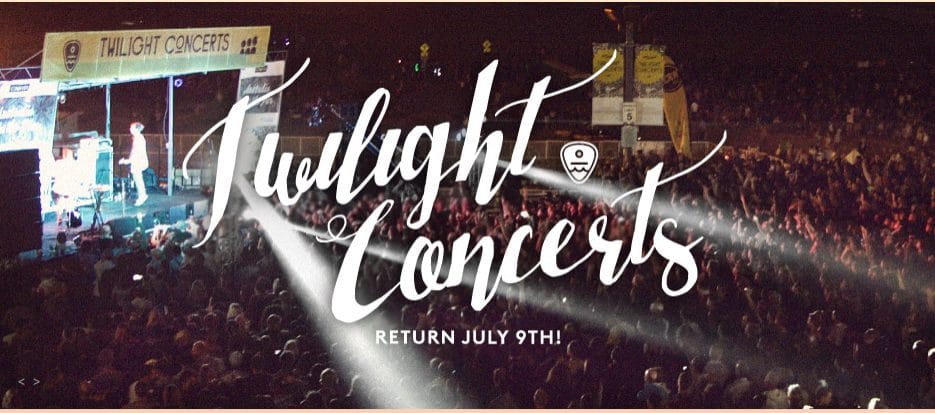 "The Santa Monica Life" is a weekly roundup of all the local fun, food, drinks, and lifestyle goings-on in Santa Monica. When the fun is so close, it's easy to leave the car at home and walk, bike, or bus to all the exciting stuff our city has to offer. Isn't that why we love it here?
The days are getting longer and the beach beckons. Summer is right around the corner and with it comes many exciting and fun events, not least of all is the free, annual concert series at the Santa Monica Pier.
It's still a few month away — the first concert is on July 9 — but the (almost) full lineup is out, so we can start planning. As usual, the lineup includes something for everyone This year, there will be performances by Rebirth Brass Band, Jefferson Starship, Ariel Pink, the Mynabirds, Real Estate, Hippo Campus, and many others.
In other news, there's a lot of buzz around the food scene according to L.A. Eater, including a new restaurant by Bryant Ng called Cassia.
L.A. Eater reports that the new restaurant at 7th Street and Arizona will seat nearly 200 and have five distinct sections.
Upon walking in, one will immediately notice the gravity, the immensity of the inside, which has a full bar and a fairly expansive patio. Further in, a low-flung raw bar with easy access to the shellfish and other seafood that'll come churning out of it. Then wide open flat area, a bistro-style setup with some banquettes and tables that'll work for every day dining.

Those who want a more composed experience (though the separation is minimal) can walk over to the "wine room", which has a few more robust seating arrangements that'll work for when the parents are in town. Also, a private dining room that will seat up to 20. Finally, and Spice Table fans will appreciate this, a section that feels like it was plucked right out of the Little Tokyo restaurant (which had its date with the wrecking ball last year).
L.A. Eater also reports that TOMS will be hosting a popup restaurant at the Viceroy for a good cause:
This is a pretty cool collision of fashion and food. TOMS is celebrating the launch of its new Traveler eyewear collection, which helps give sight to regions in Guatemala. As such, Viceroy restaurant Cast chef Tony DiSalvo will offer a Guatemalan-themed brunch menu on Saturday, June 6 from 11 a.m. to 3 p.m. Think dishes like ropa vieja tostada, chicken tamal steamed in banana leaf, and longaniza sopes. Cocktails will also be buy one, get one free. More information and reservations here.
Maybe you are looking for something to do this weekend that is both productive and fun. Santa Monica Centric, the blog for all things Downtown Santa Monica, has a run down of free events, free seminars, and even free lunches for those in the startup world.
All that networking is bound to make you thirsty. Santa Monica Centric has got you covered with its list of top spots to grab a cocktail and enjoy the sunset.
Classic film buffs may be excited to hear that the Santa Monica History Museum is one of five museum's worldwide to exhibit Shirley Temple's personal childhood collection, according to Santa Monica Centric.
"The collection consists of Shirley's film costumes, props, celebrity gifts, dolls, toys, signed letter and photos from such luminaries as Franklin Delano Roosevelt, Eleanor Roosevelt, Irving Berlin, Marlene Deitrich and Orson Wells," Santa Monica Centric writes. The famous child star was a native of Santa Monica.
Have you got a tip for Living the Santa Monica Life? Send them to editor@santamonicanext.org.