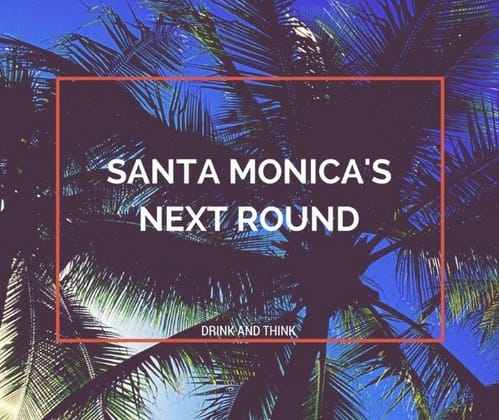 We had such a good time last time, we thought we'd do it again. Join Santa Monica Next and Consensus Inc. for the second Santa Monica's Next Round this Friday at Copa D'Oro in Downtown Santa Monica. RSVP at http://santamonicanation.nationbuilder.com/smnextround_nov212014
WHAT:
Santa Monica's Next Round is what every networking group is not. No awkward ice breakers. No photo ops. No mandatory declarations about what you do.
It's an informal meetup over drinks for people who live and work in Santa Monica and who want to see their community thrive with sustainable progress and more livable neighborhoods. This is our time to socialize and keep each other in the loop on what's next for Santa Monica.
WHY:
With the election behind us, it's the perfect time to talk about what lies ahead for the Santa Monica. That's what happy hour is for. Bring a friend and be ready to make a few new ones. The election is over, but that doesn't mean the conversation is. Let's keep the party with a purpose going.
With bike share around the corner, a new pedestrian action plan coming, the three year anniversary of Santa Monica's award winning bike action plan, the opening of Expo Light Rail months away, and many other exciting projects in Santa Monica's future, there's plenty to talk about.
Santa Monica Next is also an official City Partner of Techweek. All Techweek attendees are welcome + all friends of Santa Monica Nation can receive a 15% discount on Techweek. Click the logo to redeem.
HOW:
Enjoy our Next Round at Copa D'Oro for happy hour appetizers and beverages. Stop by anytime on Friday, November 21 between 5:30 p.m. and 8 p.m.
Eat. Drink. Meet. Repeat. Beer, wine, and cocktails from $4-$6! Food specials from $6-$10! If you can't make this round, get in the loop for the next round at santamonicanation.nationbuilder.com.
WHERE:
Copa D'Oro in Downtown Santa Monica
217 Broadway, Santa Monica, CA 90401
Conveniently located by the Third Street Promenade Transit Mall
Google map and directions