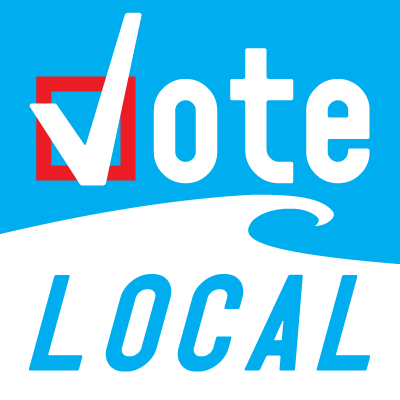 After our successful first "Vote Local" event on Saturday, we will keep the positive momentum going. Santa Monica Next will host another "Vote Local" event on Thursday, July 17.
Join us at 5 p.m. in front of City Hall where we will start a short tour of Santa Monica's new 6.2-acre Tongva Park. The city's newest park, which was formerly a surface parking lot with restricted pedestrian access, was designed by internationally-renowned landscape architects James Corner Field Operations.
They are the ones who converted an abandoned elevated rail line in Manhattan into High Line Park and are currently converting the country's largest landfill into a park three times the size of Central Park.
After the tour, join us for some free food, drinks, and socializing at the nearby Wyndham Santa Monica at the Pier (bike valet is available across the street at the Santa Monica Bike Center) before heading to a free concert on the Pier by Malaysian singer-songwriter Yuna and local band King.
For more information, send an email to jason@santamonicanext.org.
When: Thursday July 17 from 5 p.m. to 7 p.m.
Where: Meet in front of City Hall, 1685 Main St, Santa Monica, CA 90401
About "Vote Local"
Santa Monica Next will host many "Vote Local" mixers through the upcoming months aimed at getting young Santa Monica residents informed and engaged around the issues facing their community all while having fun and getting to know your neighbors. Bring a friend and join us.
Our first "Vote Local" event was a big success. We were joined by Santa Monica's mayor and the westside's State Assembly representative at Bergamot Station. Here a few photos from that event.