FULL WEEKEND INCLUDING PICTURE DAY FOR SOME COMING UP
LEAGUE PLAY CONTINUES WITH KEY GAMES BEHIND AND AHEAD
DODGERS-ASTROS WORLD SERIES OPENS IN SO CAL!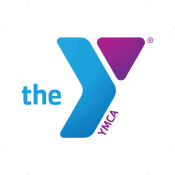 Mid-season games allow teams to further wrangle with each other, trying to find their way towards the top of the standings in the Fall 2017 Santa Monica YMCA youth basketball league. While you often don't know which games are the most important at this point of the season, things are starting to sort themselves out and become clearer as we inch up on tournament time next month.
The Bantam League got things started last Sunday morning with three games out of a possible five.
— The opener saw the Lakers pound the Wildcats 26-13, scoring 6 points in each of the four regulation quarters, a pretty mean feat for a Bantam league game. Russell Ma led the scoring spree with 12, while Eric Papazian had an incredible 18 rebounds to go with 9 steals and three blocked shots.
It was a day to remember for three Lakers: Alex Ma and Ben Steelman each scored their first Bantam buckets and Theo Haberli scored his first basket in the Samo Y leagues.
Sophia Levi led the 'Cats with three baskets. The Lakers won the rebound battle decisively, 42-29.
— Matt Scholze poured in 12 points during the regulation four quarters, but it was his single post-game free-throw make just after the fourth quarter that sent the Thunder to a hard-fought 17-16 regulation time win over the Warriors. Those same Warriors went 0-4 with a chance to win the game from the line after the game.
Zayd Al-Shawe led the Warriors with 6 points and rebounds and was helped by Alex Brick and Zoe Debenning, among others. The Warriors were without standout Kayra Sanar, who averages 4 points a game, no small thing when you drop a one-point decision.
Trailing 14-8 at half-time, the Warriors took the lead by the end of the next period by two, but were shut out in the final frame.
— The Clippers took the measure of the Megaladons, 18-13, winning the game primarily on a 6-0 fourth quarter score.  In it, T.J. Turner, Rowan Booher and Rohan Sujan tossed in baskets, for Turner his second of the game. Leo Mooney had 5 steals and Jace O'Brien was busy throughout on both ends of the court.
Jon Shun led his Megaladons squad with 4 points, and Jonah Houraini and Evan Chang split 16 rebounds down the middle. The Megs got out nicely, leading 6-2 after one, and in fact led after each of the first three quarters.
**
The Rookie League had a short set of just two games on Sunday.
— In the first, the Sharks stayed on top with a perfect 3-0 record thanks to an easy 23-11 beating of the Wildcats. James Cook rocked the house with a dozen big points to go with half that many rebounds and steals. Sister Annika Cook, last week's star, managed four points but equaled her bro's rebound total and had 10 steals!
Not a lot going on for the 'Cats who got baskets from only Henry Brown and Jacopo Stabilini during regulation time.
— The second of the twin-bill went to the Warriors, 16-9 over the Ballers, whom they held scoreless during regulation time. Felix Idell (6 points) and Liam Parr (4 with 6 rebounds and 4 steals) led the victors. Aysu Aghayeva also had 4 with 9 boards and 7 steals — fine outing, that!
Booker Cook and Jenson Montague were best in defeat for the B's.
**
Three of a possible four Minor League games were played to close out the day.
— Try as they might, the Hurricanes could not keep up for an entire four quarters and lost to the runaway Rebels, who scored their first win of the season, 51-38.  It was a particularly high-scoring event that saw the Rebels leading just 33-31 after three quarters before outscoring the 'Canes 16-4 in the final period to put the game away.
Sasha Yansen scored a career high 16 points with baskets in every quarter for player of the game honors. Not far behind, if you can call it that, was teammate Roderick Johnson, who put in 13 to go along with 14 rebounds for a double-double. Harrison McGruire added a dozen more making for a very productive Rebel alliance.
Ariel Aframian did his best to keep his Hurricanes in the game, scoring 13 to go with 4 steals. Dash Hansford and Dalton White split 14 points. The Rebels outrebounded their opponents 36-21 and had a 7-1 assist advantage. Dalton White of the 'Canes scored his first Minor League baskets.
— Jayden Dove scored 6 of his game high 10 points in the fourth period, allowing the Flash to pull away from the Thunder and remain undefeated and untied through three games, 27-19.
Leading by only two after Jaden Fishman's fourth quarter field goal for the Thunder, the Flash then went on a 6-0 spurt to end the game in fine fashion. Dove also had 5 steals on the evening. Chris Rhee scored 8 earlier on, and Noah Kratz and Shawn Sikder led the winners to a 30-16 rebound advantage.
Fishman did his pat in defeat, scoring 9, but no one else could score more than a single basket.
— The Ducks scored their first win of the season, a 22-8 drubbing of the Demons as both teams suffered from the lack of players on the roster and bench throughout.
Dom Kajota dominated the game with 12 points, 6 rebounds and 7 steals and Alejandro Poza added 4 with 8 rebounds in victory.
**
It's a full weekend, minus one game overall, as teams play on both weekend dates — 15 games in all four divisions — some playing more than once. Added to that is the excitement of the first of two picture days, held on concurrent Sundays.
Please be sure you know when your team and individual pictures are scheduled… it's here in THE HOOP!
There are a couple of games that stand out on the schedule for fans to take in this weekend. On Saturday, the final game of the day at 5:50 p.m. finds two unbeaten and untied Minor League teams, the Flash and Orange Crush, battling for the league lead.
Sunday at 12:50, if they both win on Saturday as expected, the Rookie regular season lead will be on the line when the Sharks face the Ballers. Two games after that, at 3:10, we find the possibly 4-0 Flash (if they win on Saturday) meeting the 2-1 Reign, who return to action after two weeks off looking for a share or the league lead after losing their opener.
**
Go Dodgers!
**
SOME SPECIAL NOTES:
— There is an information table with hard copies of this newsletter THE HOOP each week, along with other important information.
— Be sure to turn in your emergency packets. All new players have been given these at evaluations and parent's night, but there are new forms if you lost yours located in my office or on the information table on game days. Believe it or not, there are still four players who have yet to turn them in, and they are now ineligible to play in further games until they do so.
— Please yell encouragement and whisper criticism. Cheer for your team, and it's actually okay to cheer for good plays by the other team, too!
— The playing time rules are simple. Your child MUST play at least half the game, unless they become injured or leave, or choose not to play. Players CAN play more, but that's up to the coach. No one else. Especially not parents.
— Leave the referees alone. Period.
— If you have any problems, please take them to your coach, and if you are not satisfied with your coaches reply, being the issue to me.
— NO FOOD OF ANY KIND IS ALLOWED AT ANY TIME IN THE GYM, AND ONLY WATER BOTTLES WITH LIDS THAT CLOSE TIGHTLY ARE ALLOWED IN THE GYM.
— When your game is over, please help clean up the area where you sat and also the area where your team sat to make it ready for the next game. If yours is the final game, please help clean the gym and put away chairs and benches at the director's request.
SOME RULES
— Rookie ball is a youth ball (27.5) and they play on an 8-foot basket. There is no defense allowed outside the three-point line. If a team leads by 15 they must drop back into the key defensively and this may happen earlier at the director's discretion. Two timeouts per game, one each half.
— Bantam league ball is intermediate (28.5) with baskets at 9 feet. Still no defense outside the three-point line. If a player hits a three-point shot, that player may be guarded (one-on-one only) for the remainder of the game outside the line. Three timeouts per game, no more than two in either half.
— Minor league plays defense out to half court, so if the lead goes to 15 they drop back to three-point line, and if it grows to 20, they go into the key. Basket is at ten feet. Four timeouts per game, no more than two in either half.
— Major league is full court ball with a regulation size ball. When the lead goes to 15, the team ahead must not play defense past half court. Twenty is a drop back to the three point line, 25 into the key. Four timeouts per game, no more than three in a half.
In all divisions, teams may come back out to play regular defense when the score goes back under the total that put them in there in the first place.
In all divisions, we play four, eight minute running time quarters. At the four minute mark, providing the offensive team at that moment is not directly threatening to score inside the three-point line, the horn is sounded and the teams take a 20 second timeout to clear the bench of all substitutes. Teams must clear the bench again after each quarter ends.
If, during a four-minute segment in which a player is on the bench and they are called into the game to substitute for an injured player or one who cannot play further, the player going in may not be among those coming back to the bench at the next regular sub break.
— In all divisions, any shooting foul shots will be shot at half-time and after the game. These count towards the final score of the game. It will then be presumed that the team that was fouled made their shots and it is the other team's ball out of bounds, thus saving valuable seconds from clicking off of the clock. We'll shoot them later.
At the end of the game (half time in Major League games) players who have yet to score a single point will take part in a season long free throw shooting contest, shooting as many as six free-throws (until they make one — or we give them the 6th one for free). These points do NOT count towards the final score unless they do not change the winner of the game. Then they do count.  
** If your child is injured, please resist the urge to rush onto the court to take care of them (unless it's obvious that it is serious). Ninety-five percent of the time, if you give them 30-60 seconds, they are just fine, and continue in the game. Sometimes they have to go to the bench for a brief bit to recuperate. Let them work it out themselves as much as you can. The refs will handle it first, then the coaches, then you and me.
— If you or a member of your viewing party are not members of the Santa Monica Y, please be friendly with our front desk staff and sign the guest book each visit. It's at the end of the counter. Children accompanying you may NOT roam freely through the YMCA, they must remain in the gym with you, and not go anywhere else. Thanks.
— We communicate generally through email. Mine is ysports@ymcasm.org, 310-393-2721 x 137
My assistant, Barry will be on hand many days while I may not be. He can answer your questions, and if not, you should ask me via email or phone call if I'm not there.  
— Check this newsletter every single week for important information. Feel free to forward this newsletter to anyone you'd like.