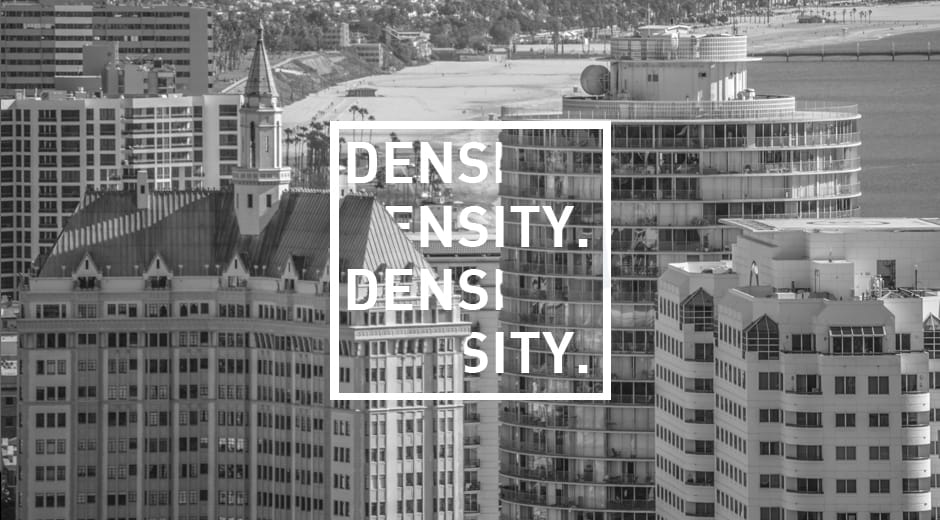 Photo by Brian Addison. Data and charts courtesy of UCI. This article originally ran on our sister site, Longbeachize.
When it comes to contemporary development, "mixed-use" and, especially if the structure is in an urban center, "transit-oriented" is the key to almost every single design of a new building: ground floor retail, nearby alternative transportation, and living quarters on the second floor and above.
And why? Because when people typical enjoy living somewhere, accessibility to simple things—grocery stores, retail, gas stations, open spaces, entertainment—is key. When you think about what it is that you love about living in a particular place, what is it that makes you love it—and does anything of what you love or hate correlate with how far you are from something? Are you near or far from basics like grocery stores and restaurants? Are you able to easily fill up your tank as well as easily able to hop on a bus?
Researchers at the University of California, Irvine (UCI) wanted to examine city accessibility—and Long Beach ranked No. 1 in SoCal as the "most serviced" city, meaning most of its residents have easy access to apparel stores, restaurants, gas stations, and open spaces. In fact, 97 percent of our homes, apartments, and condos are within one mile of 31 different services. (Editor's note: Santa Monica ranked fourth in the same study with about 95 percent of homes within a mile of the designated 31 types of services).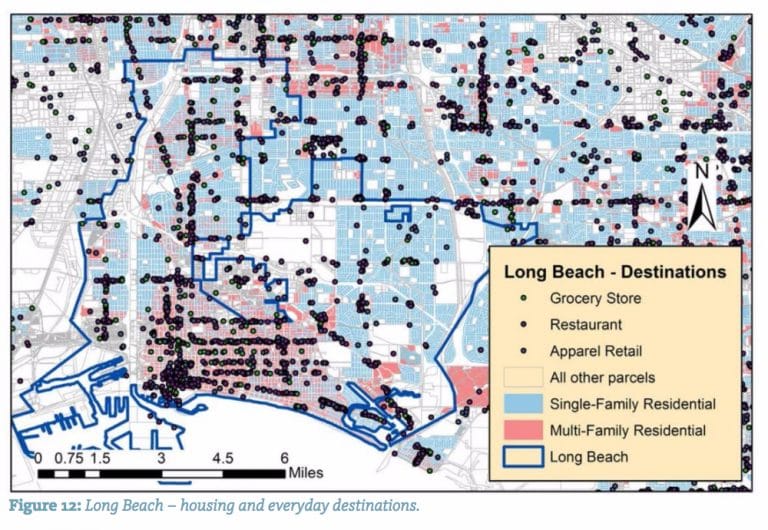 "In general, older homes, smaller homes, and multifamily homes are associated with greater accessibility to most everyday destinations," said Kevin Kane of School of Social Ecology's Metropolitan Futures Initiative and report's lead author. "Simply put, density is important for accessibility and decongestion… There might be 1,000 new residents living on a fairly small piece of land, but if they have a lot of things they need nearby, there aren't necessarily going to be these congestion impacts that a lot of planning commissions are worried about."
The researchers also found that accessibility is tied to social equity. While lower-income families have easy access to most destinations, open and park spaces are largely associated with the more wealthy. Even race plays a role as a higher share of our black population throughout the county lacks in park accessibility.
This is part of why Compton ranks as the least serviced and accessible city in the study, with only 11 percent of its residencies being near destinations—and also shows how varied accessibility is city-to-city, county-to-county.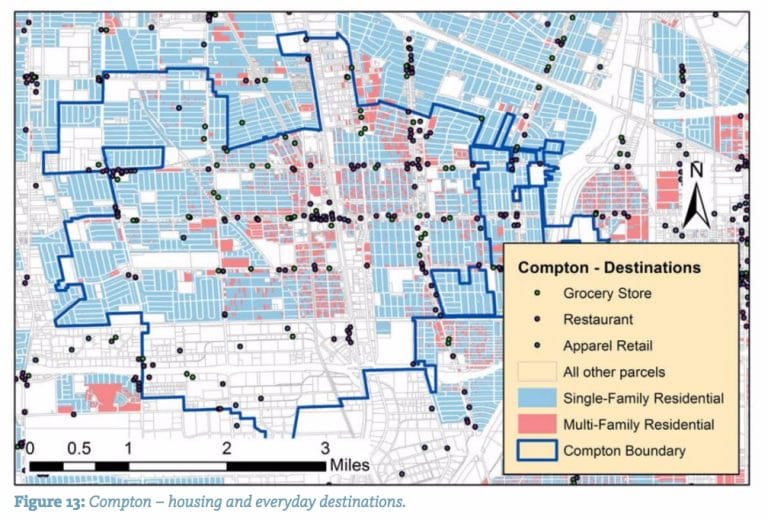 "It is important to note that substantial variation also exists across cities and counties," Kane said. "For instance, the share of senior citizens in a neighborhood is associated with greater accessibility in 78 cities, and poorer accessibility in 78 other cities."
Ultimately, however, the most important thing to examine with new developments is not just their impact on traffic but their impact on accessibility—especially mixed-use projects.
"The impact of new housing developments on citywide access on how those units score relative to existing ones," Kane said. "It is also important to maximize accessibility to the most frequented of destinations like schools and grocery stores."