Community Corporation of Santa Monica, the city's lead nonprofit affordable housing provider, held a ceremony Tuesday to celebrate the organization's newest project, The Arroyo.
The new building at 1626 Lincoln Blvd., which Community Corporation of Santa Monica's Executive Director Tara Barauskas said would be completed in 12 to 18 months, will add 64 new affordable apartments to Downtown Santa Monica and will include on-site resident services, such as after-school homework assistance, health and wellness classes, and computer skills training.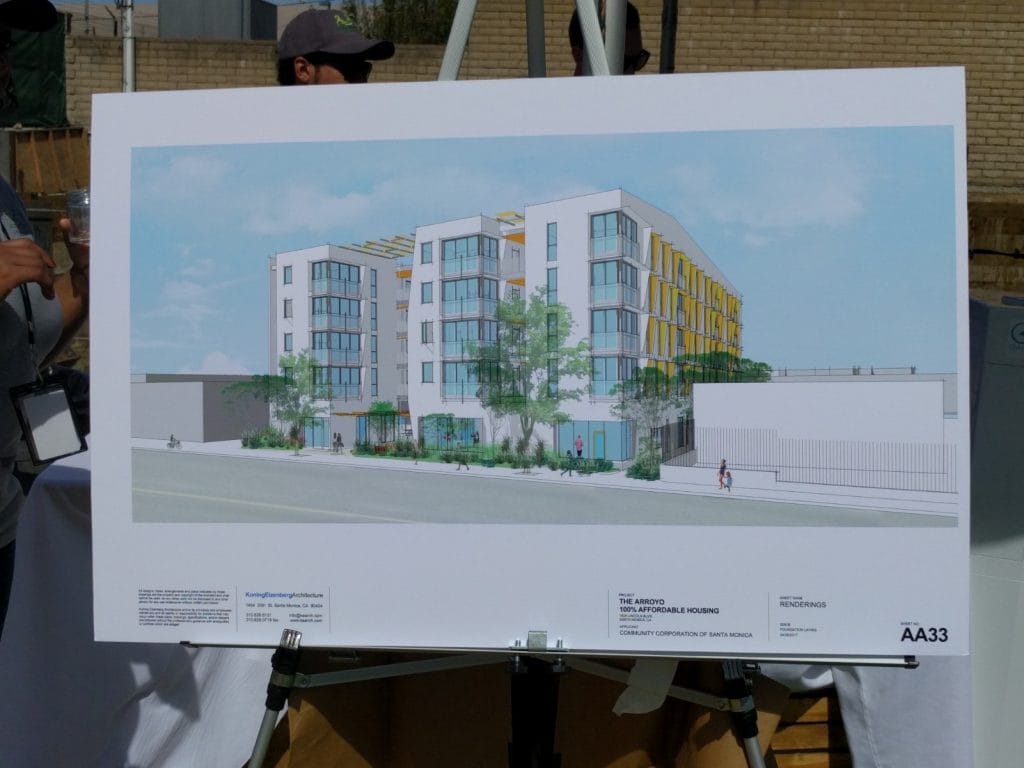 Tuesday's ceremony wasn't exactly a "groundbreaking." Excavation is well underway at the site, which is only a few blocks away from the 5th St./Colorado Expo line station.
In addition to Barauskas, several officials spoke Tuesday to celebrate the project, including representatives from the offices of State Assemblymember Richard Bloom, State Senator Ben Allen, and Congressmember Ted Lieu.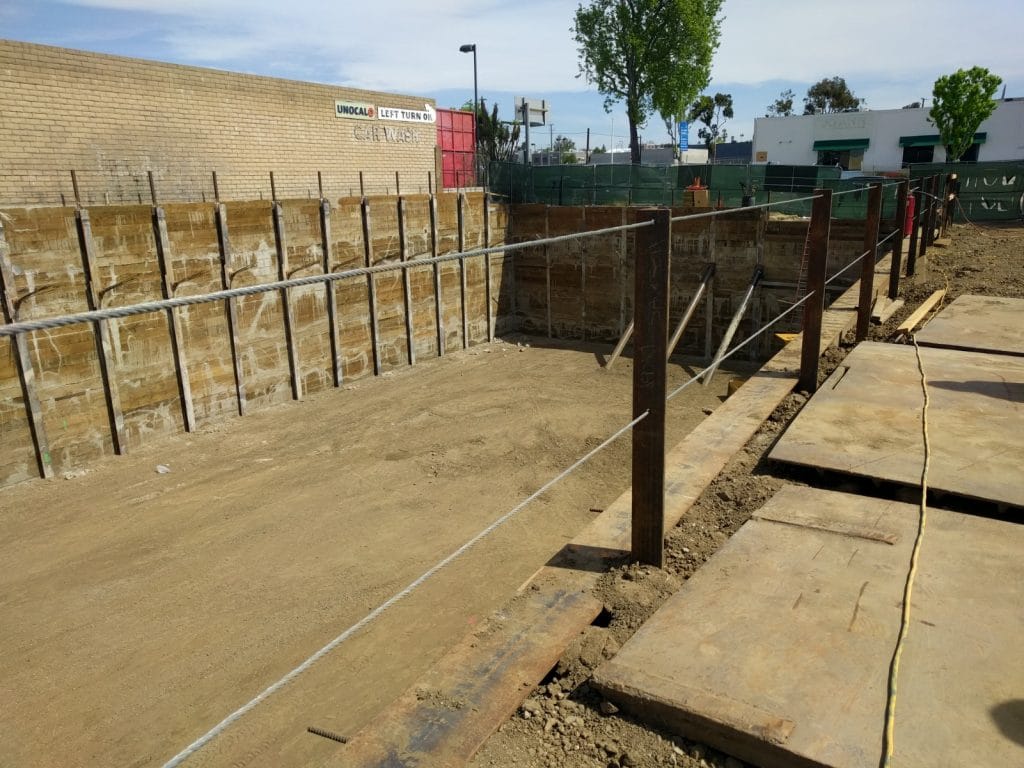 Santa Monica Mayor Ted Winterer spoke at Tuesday's event and while he celebrated the new project, he also called for the state to do more to help fund affordable housing.
Winterer reminded the audience that in 2012, with the end of redevelopment agencies in California, Santa Monica had lost its primary source of public money for affordable housing. Through its redevelopment agency, Santa Monica spent roughly $15 million a year on affordable housing. While the city recently passed GS and GSH, a sales and use tax to help fund affordable housing, it falls short of the amount the city once had before the end of redevelopment agencies.
Public funding isn't the only method to get affordable housing in Santa Monica, though. The Arroyo project involves no public money. It is a result of Santa Monica's inclusionary housing program, which was approved by voters in 1990 as Measure R. Santa Monica requires for-profit developers of market-rate housing to either earmark a certain number of the new units to rent below market rates to lower-income households or pay money toward affordable housing.
In May 2016, the City Council approved the development agreement (DA) for 500 Broadway, a project that will replace the Fred Segal building at 5th St. and Broadway in Downtown Santa Monica with a seven-story apartment complex.
As part of the agreement, the 500 Broadway team "contributed the partially improved land, supplemental financing, and paid for project design and permitting required to initiate construction; all in excess of $24 million," according to Community Corporation officials.
Both 500 Broadway and The Arroyo were designed by Santa Monica-based architecture firm Koning Eizenberg.
According to CCSM, 1626 Lincoln will include 17 three-bedroom apartments, 18 two-bedroom apartments, and 29 one-bedroom apartments. Residents will also have free wi-fi and transit passes. There will also be two community rooms, on-site programs to support residents of the building, and "family-oriented open space with recreational equipment, such as a basketball hoop and picnic tables."
The apartments will rent to households making between 30 and 60 percent of the Los Angeles County area median income (AMI). AMI varies depending on the size of the household, but for a household of four people, AMI in L.A. County is $62,400.
CCSM has been around for more than 30 years and in that time has has built 688 new apartments in Santa Monica. It currently owns 1,700 units.