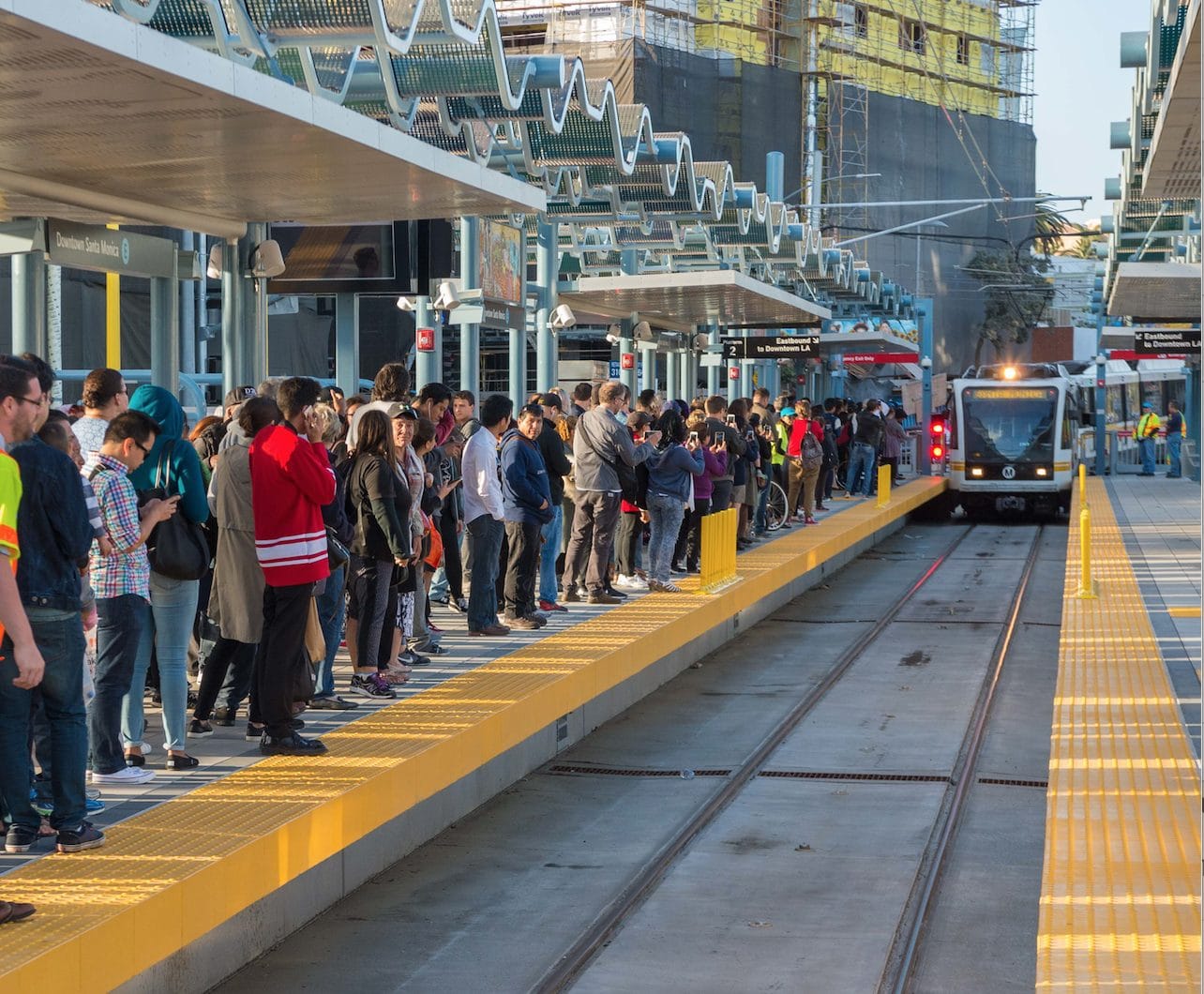 Last month, Santa Monica Next reached out to all 10 candidates for City Council with an 11 question questionnaire. Some questions were written to give voters an idea of the candidates personality, others on their positions. So far, six candidates have responded. We would like to thank (in order of response) Terry O'Day, Gleam Davis, Mende Smith, Ted Winterer, John Mann and Terrance Later for their responses.
Responses will be printed in random order so that each candidate gets a chance to have their answer printed first. Each candidate will also get at least one of their own meme pictures highlighting one of their answers. But, we're going to skip the meme today for a nice picture of the Expo Line.
Here is a list to past Q and A's:
We hope to hear from Mayor Tony Vazquez, Armen Melkonians, Oscar de la Torre and James Watson so we can share their answers for the remaining six questions.
Today's Question : What Is Your Favorite Place to Go on the Expo Line?
Terence Later :
The Dodgers game, of course!
Ted Winterer : 
My son is a science buff so my family likes to take the train to the California Science Center and then maybe swing by Little Tokyo for ramen. And since I'm a soccer fan I'm looking forward to riding Expo to see a match when the new stadium is constructed at the site of the Sports Arena.
Gleam Davis : 
I like to use Expo to get to downtown Santa Monica so I can see a movie or have dinner at one of our great restaurants without having to worry about parking.  If I am leaving Santa Monica, I will use Expo to get to the Staples Center to see the Kings or go to one of the great arts or performance venues in downtown Los Angeles.   
Jon Mann : 
I have used the Expo one time to go downtown. I took the # 10 BBB back.
Mende Smith : 
I have lived all over LA County the past eight years – from Altadena to Hollywood – before settling here in SM, while still attending LACC, Metro was my daily go to. Today, I live and work in my city and do not have much of a commute. If a literature event or arts program pops up that is on the eastside, I trip it on the Expo.
Terry O'Day : 
Downtown LA – and then back home to Santa Monica! Downtown LA was the first place I ever chose to live in Southern California (no roommates, no family) was downtown LA in 1996 – on the 10th floor above the Grand Central Market. I wanted to live in a place where I could walk to work, support an urban core, and integrate the community I lived in. It was well before Downtown LA's modern revival and it is fantastic to walk the area now to see its transformation.