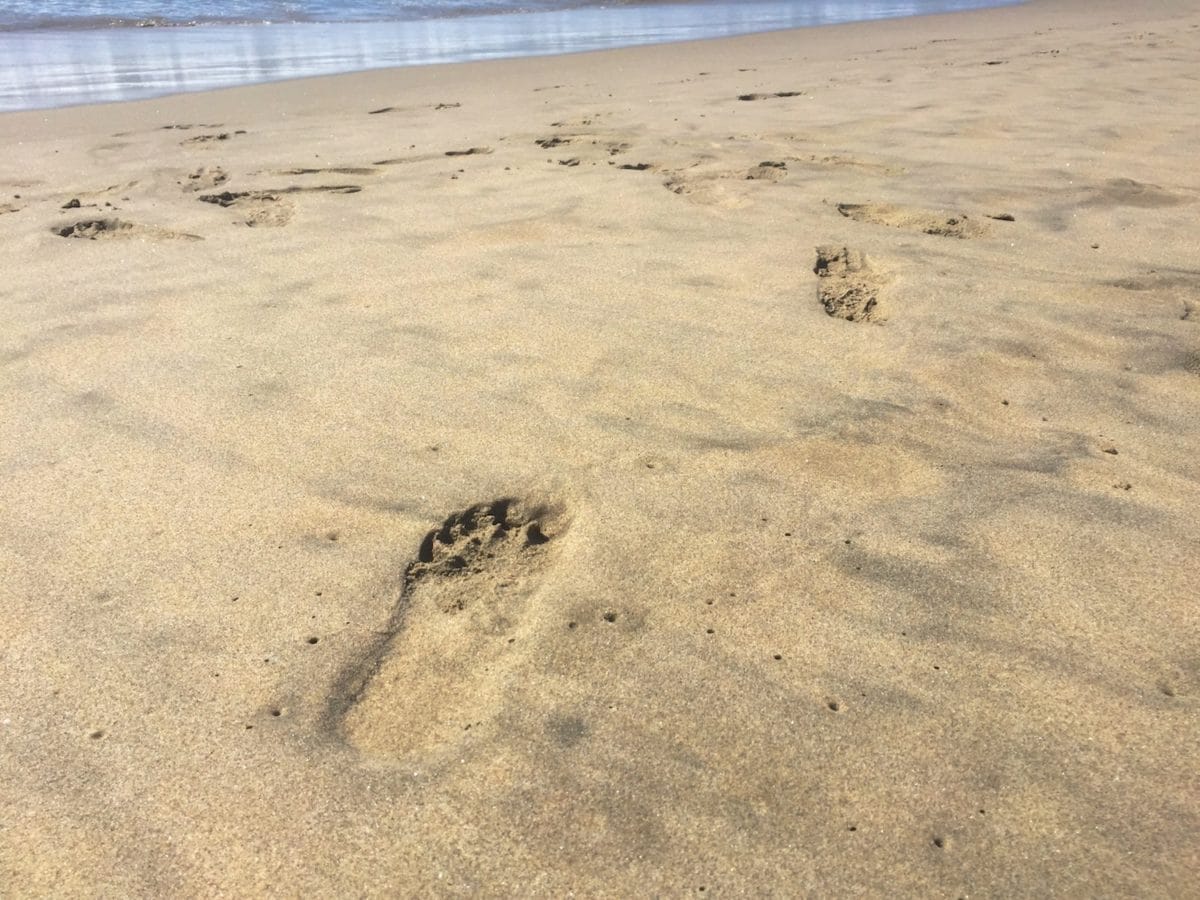 In its quest to be the greenest of the green, Santa Monica wants to achieve the rarified environmental designation of being "carbon neutral" by 2050.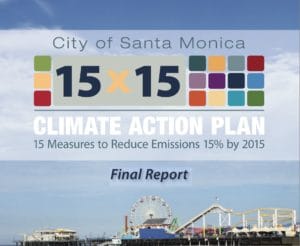 Carbon neutrality means the city's greenhouse gas emissions would be so low that they could easily be offset by carbon-trapping measures such as planting more trees.
This city took a big step toward that lofty environmental goal when a study released last week reported that Santa Monica's carbon footprint is shrinking.
A climate action plan put in place three years ago to reduce the city's greenhouse gas emissions to 15 percent below 1990 levels exceeded that goal. According to a detailed assessment of the plan, Santa Monica actually reduced greenhouse gas emissions to 20 percent below 1990 levels.
"Santa Monicans tend to be early adopters when it comes to things that help the environment, like transitioning to cleaner technologies, and this helped us exceed our aggressive climate goals," said Dean Kubani, Santa Monica's Chief Sustainability Officer. "The fact that we're able to do this while growing a vibrant local economy and maintaining a high quality of life for residents, visitors, and businesses shows that we are definitely on the right track."
The report was released by the city's Office of Sustainability and the Environment, which is leading the city's efforts to stake its claim as a national environmental leader. Reductions in greenhouse gas emissions such as carbon dioxide aid in the global battle against the devastating effects of climate change.
The city's plan to reduce its carbon footprint was multifaceted. It looked at everything from ridership on the Big Blue Bus to how much energy the city generated using solar power. It even considered how much meat and dairy were served at city-sponsored events, as vegetarian fare, especially when locally-sourced, consumes less energy.
"When you start to think about everything that affects carbon emissions, you realize that everything you do influences carbon emissions," said Garret Wong, a Sustainability Analyst with the city and a joint author of the study.
"We are trying to think more holistically about this."
Wong said that the 1990 benchmark was chosen because scientists believe that this was the last time when carbon emission levels worldwide were at acceptable levels.
A large portion of the city's reduction in greenhouse gas emissions stemmed from the city using less energy and substituting dirty energy sources with clean, renewable energy, such as solar power. That trend should continue as the city recently updated its Green Building Ordinance to require solar for all new construction.
Switching fuels on the Big Blue Bus to renewable natural gas also contributed to the change. The city had considered a move to electric power for the Big Blue Bus but the natural gas option provided a "low-carbon and low-cost alternative," according to the report.
Increased fuel efficiency and cleaner burning fuels also contributed in the reduction of greenhouse gas emissions, according to the report.
The city's multi-pronged approach to reducing its carbon footprint is evident in the details of the report, which devotes entire sections to how much solid waste the city produced and how many trees have been planted.
The report points out that zero-waste programs are already in place at City Hall and library branches. The overall goal is to divert 95 percent of all materials from landfill by 2050. Aggressive recycling programs covering everything from commercial food waste to Christmas trees also brought about a healthier carbon footprint in this sector.
Not all the news was good.  Average ridership was down on the Big Blue Bus, a trend that the report blames on falling gas prices, higher bus fares, and the use of ride-hailing services such as Uber and Lyft.
And a measurement known as Average Vehicle Ridership, the ratio of people to vehicles in the city, actually went down, when a higher ration is considered to be more environmentally friendly. The study reported that most people coming to work at Santa Monica's larger firms did so by driving alone.
The city is now working on a new climate action plan and its more ambitious goal of being carbon neutral by 2050.
The city is seeking community input in . A Community Climate Action Summit will be held starting at 11 a.m. on Sat. Oct. 29 at St. Monica Catholic Church.
Wong said that the goal of the summit is to be informative and to rally the community around the goal of obtaining the gold standard of being carbon neutral.
"It's a big shift for people," Wong said. "It's a very futuristic kind of vision at this point. But we want people to see the possibility and to get excited about this idea."