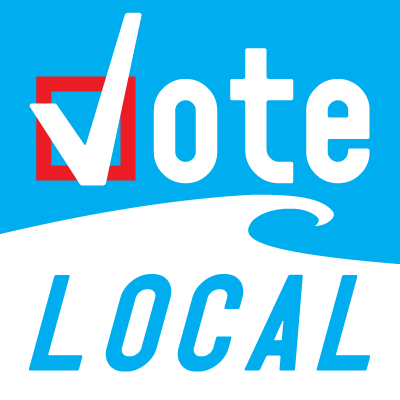 While much of the nation is wringing its hands over who will become the next president of the United States, Santa Monica's local races have begun taking shape and there are some very important issues at stake this year.
In a little more than two months, Santa Monicans will go to the polls to choose Santa Monica College Trustees, Rent Control Board members, and City Council members. This year, there will be no race for School Board because there are only three candidates and three open seats.
Santa Monicans will also have to decide on a number of local ballot measures, including a funding measure for schools and affordable housing and an anti-growth measure that would require nearly all new buildings over 32 feet — two stories — to go to a public vote.
We'll cover ballot measures in a future article as part of our #VoteLocal coverage, but here's a look at candidates for Santa Monica's three local races. Remember to get informed, get involved, and #VoteLocal, Santa Monica. Don't forget to check your voter registration status, which you can do here. And, if you're new to town, make sure you've registered to vote at your new address. It's easy to do online.
Santa Monica City Council
This year, four of the seven City Council members are up for reelection and there are a total of 10 candidates running. Whether it's setting policies that will lead to safer streets, better transit options, more open space, or housing affordability, the City Council is responsible for many important decisions that affect the day-to-day lives of every member of the Santa Monica community, whether they live, work, or visit the city. You can read more about the City Council here.
In November, the four incumbents — Terry O'Day, Gleam Davis, Ted Winterer, and Tony Vazquez — will be running to return to their seats on the Council.
Also bidding for seats on the City Council is Santa Monica-Malibu Unified School District (SMMUSD) Board of Education member Oscar de la Torre. Founder of the anti-development group Residocracy, Armen Melkonians, is making his second bid for City Council. Melkonians, a civil engineer who has dabbled in megamansion development, originally ran in 2012.
There are several other challengers as well this year: perennial candidates Jon Mann and Terrence Later and newcomers Mende Smith and James Watson.
You can see the full list of candidates, as well as each candidate's statement, at the city's SMVote website. Santa Monica Next will also send out questionnaires to the candidates and publish their responses on the site to help readers get a better idea of their positions on issues important to this publication.
Santa Monica College Board of Trustees
Three seats — of seven — are open on the SMC Board of Trustees this year. The College Board of Trustees is the governing board that oversees the college district, which includes Santa Monica and Malibu. You can read more about it here.  
Incumbents Susan Aminoff, Rob Rader, and Margaret Quinones-Perez are all seeking reelection while first-time candidate Sion Roy will also be seeking a seat.
Check out the candidate list here along with their statements.
Rent Control Board
Two of the five seats on Rent Control Board are open this year for which four candidates are vying. Together with the Rent Control Administration, the Rent Control Board is responsible for the following things, according to the Board's website:
Controlling residential rents;
Limiting the grounds for eviction;
Preserving rental housing;
Encouraging maintenance; and
Ensuring rental-property owners a fair return.
Incumbents Christopher Walton and Anastasia Roark-Foster and two challengers are all in the race: Caroline Torosis and Elaine Golden-Gealer. As with the other races, you can see candidate profiles here along with their statements. (Editor's note: A previous version of this article listed Anastasia Roark-Foster as a challenger. She is an incumbent. The story has been updated.)