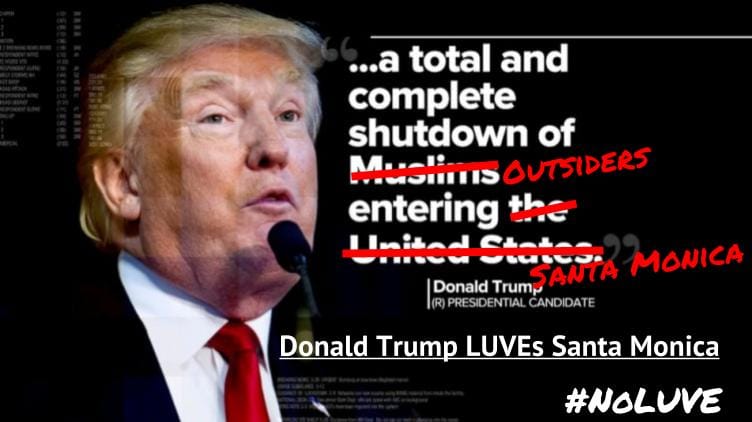 At the moment, there is a group of committed no-growth activists circulating a petition to put an initiative on the ballot that would effectively make it impossible to build anything over two or three stories by requiring a popular vote for each such project.
As these no-growth activists seek signatures for the ironically named Land Use Voter Empowerment (LUVE) initiative, they are making pie-in-the-sky promises about how it will fix traffic and prevent displacement. The Santa Monica Next editorial board strongly encourages our readers to courteously decline to sign the petitions currently being circulated to qualify this initiative for the ballot and, should it qualify, to vote no on LUVE in November.
The reality is that the LUVE initiative, the brainchild of the extremist no-growth group Residocracy, is an anti-change, anti-outsider measure that will do nothing to improve traffic and will make it virtually impossible to take any meaningful steps to address our housing affordability crisis. It will cripple our planning process, threaten our local economy, put many long-time renters at risk of losing their homes, and turn Santa Monica into an exclusive enclave accessible only to the very wealthy.
Requiring a vote on nearly every project over 32 feet is simply no way to run a city. Planning for the future requires flexibility and thoughtful input from all members of the community, including those who work in, attend school in, and visit Santa Monica, not just those who are registered to vote here.
Currently, if someone wants to build in Santa Monica, that person will hold public meetings and get feedback on how best to improve the project and how to make it fit into to the overall urban fabric. LUVE will destroy that process, replacing it with bi-annual political contests during which voters will have no choice but to say yes or no to however many projects are on the ballot. There will be no opportunity for holistic planning and it will disenfranchise those whose lives these decisions may affect but who are not Santa Monica voters. Instead, only the biggest real estate developers — the ones who can afford to pour tons of money into a campaign in favor of their projects — will compete for our votes with mailers and other political adds. That's no way to do city planning.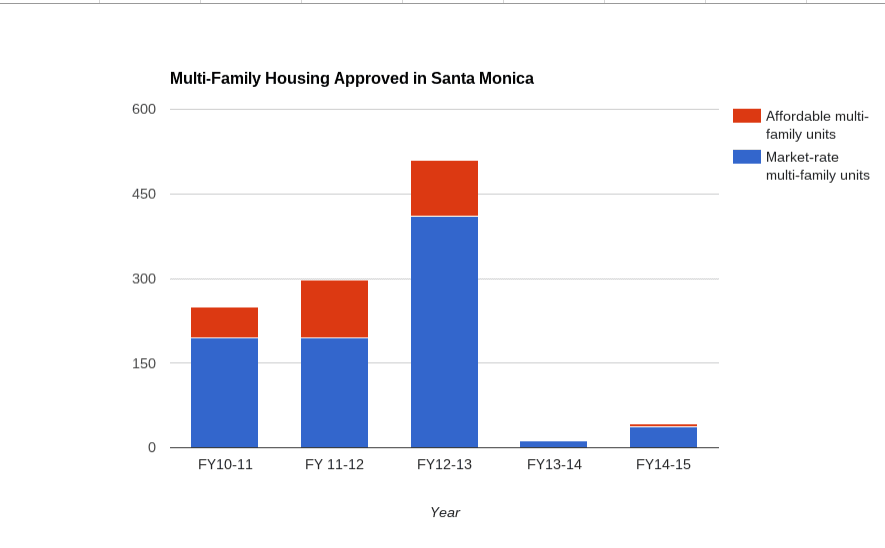 Santa Monica is also currently in the midst of a dramatic housing shortage which is painfully apparent to anyone who has tried to move here. LUVE deliberately makes it harder to build new housing, even in places where it would be an overall benefit to the community, like near Expo stations or major bus stops. Santa Monica is already a slow-growth city; LUVE proponents want even fewer new homes than the small number we currently allow.
The LUVE initiative makes an exception for 100 percent affordable housing, which is usually publicly funded, but makes no provision for how we will pay for it. Currently, the vast majority of our affordable housing is built by private developers who are required to include it when they want to build market-rate apartments.
Overall housing scarcity drives up rents and makes redevelopment of existing, older rental properties — most of which are protected by rent control and home to long-term residents — much more likely.
While some of those advocating for the LUVE initiative may have good intentions, the initiative will do much more harm than good, especially in the long run, and it will solve none of the problems its supporters claim it will. We need to be planning for a sustainable, inclusive future, not passing rigid, obstructionist laws in the hopes of holding on to a mythical past.
The Santa Monica Next editorial board is made up of a steering committee composed entirely of Santa Monica residents and our non-profit's executive director. For a full list, click here.