Santa Monica is one step closer to fully launching L.A. County's first public bike-share system. Five hundred brand new bikes, which will be distributed at 80 different hubs throughout Santa Monica and part of Venice, arrived in the beach side city this week, according to Santa Monica Spoke.
The system, which has been undergoing testing since the middle of August, is set to launch this November and would be the region's first public bike-share system. When the test run began, CycleHop, the company running the system, had recruited about 80 founding members as test users to try out the bikes over the next month. The test run consisted of 31 bikes at seven hubs throughout the city.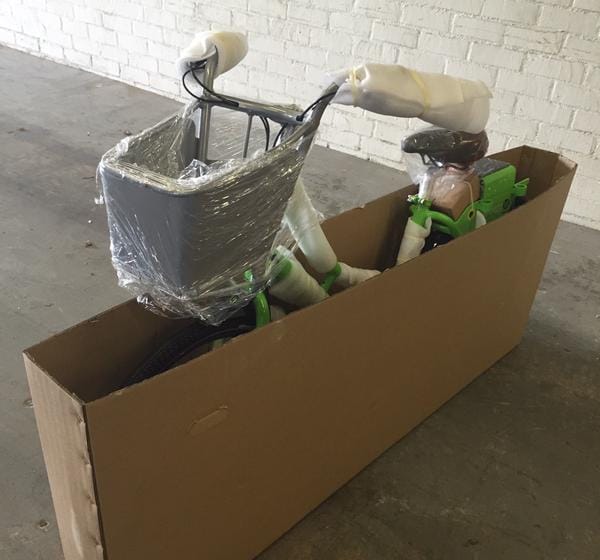 During this time, Breeze has also had an outreach team pounding the pavement to spread the good word about the coming bike-share system.
At the end of September, the test run will end and CycleHop will get busy installing the 80 new hubs throughout the city and in Venice. For those interested in becoming a founding member, there is still time to sign up. Founding members, for $99, "get a full year of bike share use including 60 minutes of daily riding time, a special gift, and a limited edition Founding Member card," according to the Breeze website.
While Breeze is on track to be the first public bike-share system up and running in L.A. County, in 2016, Metro is scheduled to implement its bike-share system in downtown L.A. After Santa Monica tapped "smart bike" CycleHop as Breeze's operator in November last year, Metro greenlit a "smart dock" bike-share system, run by vendor Bicycle Transportation Systems. The two systems are incompatible; it will not be possible to check out a bike in Santa Monica and return it to a kiosk in L.A.
While Santa Monica had postponed making a decision on bike-share for about two years in order to let Metro catch up, the county transit agency had failed to make progress on the selection process. Forced with the prospect of losing funding for its own bike-share system, Santa Monica moved forward last November.
Share your Breeze experience and pictures with us in the comments or on social media: @SaMoNext or Facebook.com/SantaMonicaNext (#SayBreeze).
Here are a couple more photos of the new bikes arriving, courtesy of Breeze Bike-share.