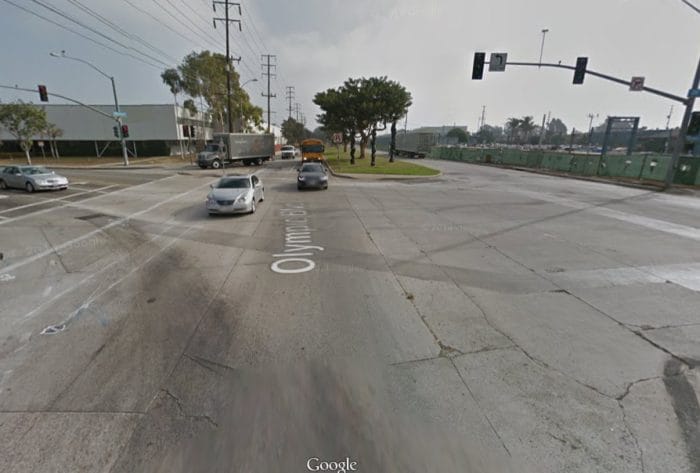 Update: The City of Santa Monica will offer counseling for those affected by the fatal crash. Drop in hours are this week (May 11-15) from 3 to 5 p.m. Support services are organized by the City of Santa Monica and local mental health professionals. Services are free and available in English and Spanish. For an appointment outside of drop-in hours, call (310) 458-8688 Monday through Friday between 9 a.m.-6 p.m. For after hour immediate assistance, call 211. Those who wish to help the Castillo family with funeral costs can visit http://www.gofundme.com/leocastillofuneral to donate.
A Santa Monica High School freshman was killed Sunday after a car collided with the motorized scooter he was driving at the intersection of 26th Street and Olympic Boulevard, according to Santa Monica Police officials.
The Santa Monica Daily Press identified the scooter driver as 16-year-old Leo Castillo, a former John Adams Middle School student. Castillo succumbed to his injuries at a local hospital, according to the SMPD. A 20-year-old who was riding on the scooter remains in "serious condition."
According to a preliminary investigation by the SMPD, the driver of the car — a 73-year-old Los Angeles man — struck the scooter in the intersection of 26th Street and Olympic shortly before 8:52 p.m. on May 10. The driver of the car, heading west on Olympic, had a green light, but "was unable to avoid striking the driver and passenger of the scooter, who entered into the intersection against a red light," according to the SMPD.
The driver remained at the scene, the police said, and was cooperative. Police determined he was not be under the influence of drugs or alcohol and he was released, pending further investigation, after being interviewed by officers, according to the SMPD.
Anyone with information is asked to contact Investigator Jason Olson at (310) 458-8954 or Sergeant Phillbo Rubish at (310) 458-8950 or the Santa Monica Police Department (24 hours) at (310) 458-8495.
Anonymous tipsters can call WeTip at 1-800-78-CRIME (1-800-78-27463), or submit the tip online at www.wetip.com. Tipsters will remain completely anonymous and may be eligible for a reward, up to $1,000.00, if your information leads to an arrest and conviction.
Callers can also contact Crime Stoppers by either calling (800) 222-TIPS, texting from your mobile, or by visiting their website at www.lacrimestoppers.org. Callers may remain anonymous and may be qualified to receive a $1,000.00 reward by Crime Stoppers.