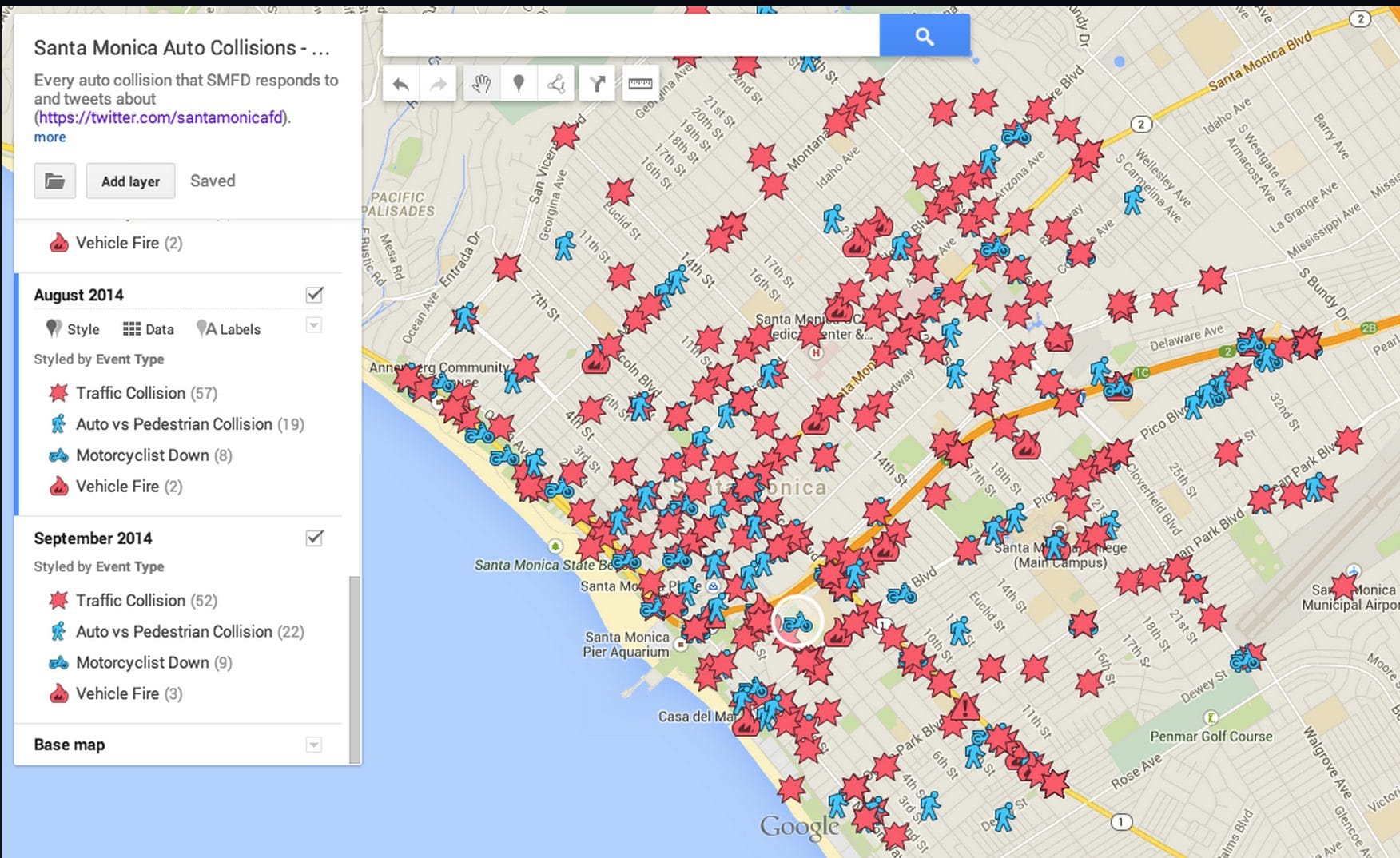 The Santa Monica Police Department will "step up" bike and ped safety operations on Satuday, December 13, according to officials.
Like the previous three enforcement operations staged in November, this operation will focus on dangerous behaviors by all road users, regardless of whether you are walking, biking, or driving, according to SMPD officials.
"Officers will be looking for violations engaged by drivers, bike riders and pedestrians alike that can lead to life changing injuries. Special attention will be directed toward drivers speeding, making illegal turns, failing to stop for signs and signals, failing to yield to pedestrians in cross walks and similar dangerous violations," according to an official statement issued by police officials Monday.
"Additionally, enforcement will be taken for observed violations when pedestrians cross the street illegally or fail to yield to drivers who have the right of way. Bike riders will be stopped and citations issued when they fail to follow the same traffic laws that apply to motorists," the official statement continues.
According to police officials, "The department has mapped out locations over the past five years where pedestrian and bike collisions are prevelant, along with the violations that led to those collisions."
As a result, officials said, "Extra officers will be on duty patrolling areas where bike and pedestrian traffic and [sic] collisions occur in an effort to lower deaths and injuries."
As with the previous three announcements, the SMPD reiterated the severity of the traffic safety issues we are facing in Santa Monica. In the last three years, according to the press release, Santa Monica police have investigated 874 serious collisions, which resulted in death or injury and involved pedestrians and bicyclists.
Though, according to the SMPD, "a majority of the collisions involving bicyclists have been determined that the other party was at fault."
Still, there are steps all road users can take to share the space more safely.
Santa Monica Spoke, the local branch of the Los Angeles County Bicycle Coalition, has put out a pocket guide clarify rules and responspilities when riding a bike.
SMPD, in collaboration with the Santa Monica Bike Center, is also in the process of updating its community safety guide.