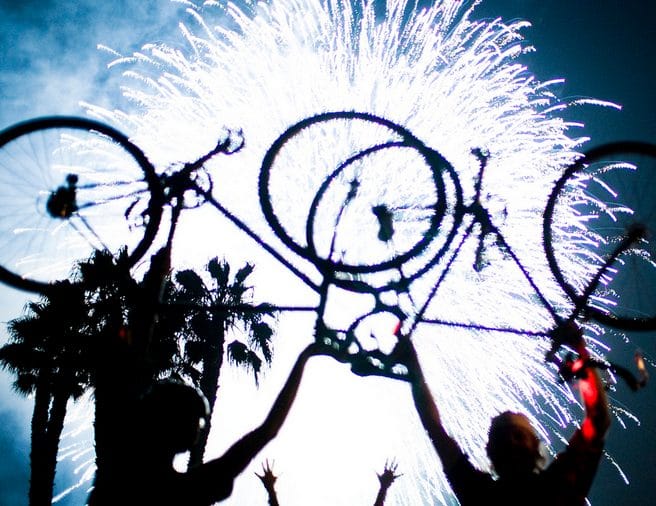 We at Santa Monica Next want to wish you a safe and happy 4th of July weekend. Whether you're heading to the beach, the Main Street parade, or Downtown, leave the car at home and enjoy the summer weather (and skip the summer traffic) by riding a bike or walking.
It is a holiday celebrating independence, after all. What is more independent than getting around under your own power, without shelling out tons of cash for gas?
We will be back on Monday, July 7 with our regularly scheduled programming.