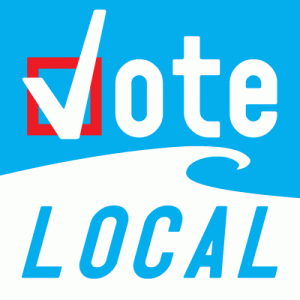 This year's election season promises to be a contentious one and a margin of a couple dozen votes could determine the course of the city's future for decades to come.
In order to make it easier to get involved in this year's vital election cycle, the City Clerk's Office and City TV last week launched SMVote.org, SaMo residents' one-stop-shop for everything related to the 2014 election season.
The website lets residents find their polling stations, check their voter registration status, apply for a mail-in ballot, watch real-time election results and look up the issues — and candidates — on the November ballot.
While all of that information can be found online, voters usually have to jump around to several websites to get everything they need. SMVote.net puts it all in one place.
"SMVote.org is your centralized source for Santa Monica election information!" the website says.
The site "will include videos, links and information that will educate you about this election's candidates and ballot measures," the site reads.
On SMVote.org, visitors can find information on SaMo's two controversial ballot measures that could end up on the ballot this November: The Bergamot Transit Village referendum and The Airport Charter Initiative.
Both have been hotly debated and could have major impacts on the city's future.
At its May 13 meeting, the City Council will consider whether to place the Bergamot Transit Village referendum, which would repeal the Council's approval of a 765,000 square-foot mixed-use development across the street from a future Expo light rail stop, on the November ballot.
The Airport Charter Initiative, currently being circulated for signatures by paid signature gatherers, would change the City Charter to prevent the City Council from making any changes to SaMo's publicly-owned airport property without first going to the voters.
And, once candidates for City Council begin pulling papers in July to run for office, the site will also host information about the candidates who qualify.