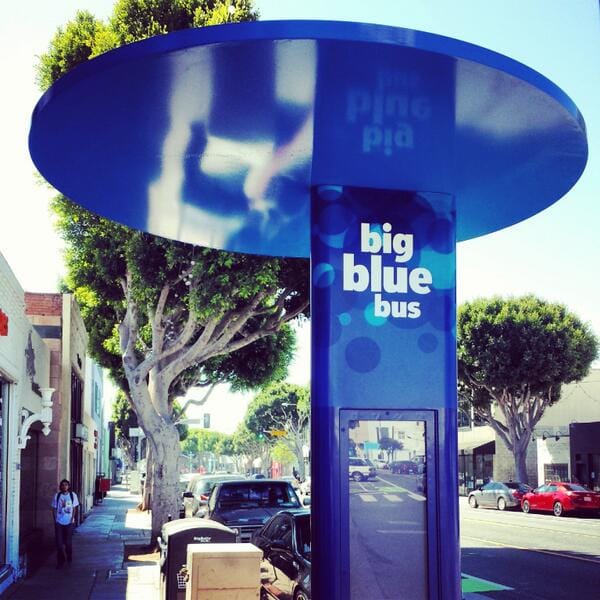 Moments ago, the Big Blue Bus posted the above picture announcing the unwrapping of the first of the new modern bus stops that will be popping up around the city in the next couple of years. The first unwrapped stop is at Main Street on the northbound side at Hollister, in front of Urth Cafe.
Over the next two years, the Big Blue Bus will improve 300 stops along its routes in batches of 6-10 stops at a time. The $7 million project is completely federally funded.
Big Blue Bus staff will examine the station Monday between rush hours before the official opening. Currently, the shade is available, but some of the technology isn't online. The Big Blue Bus is also currently upgrading stops Lincoln Boulevard and Ashland Avenue, Main Street and Marine, and the southbound side of Main Street and Hollister.