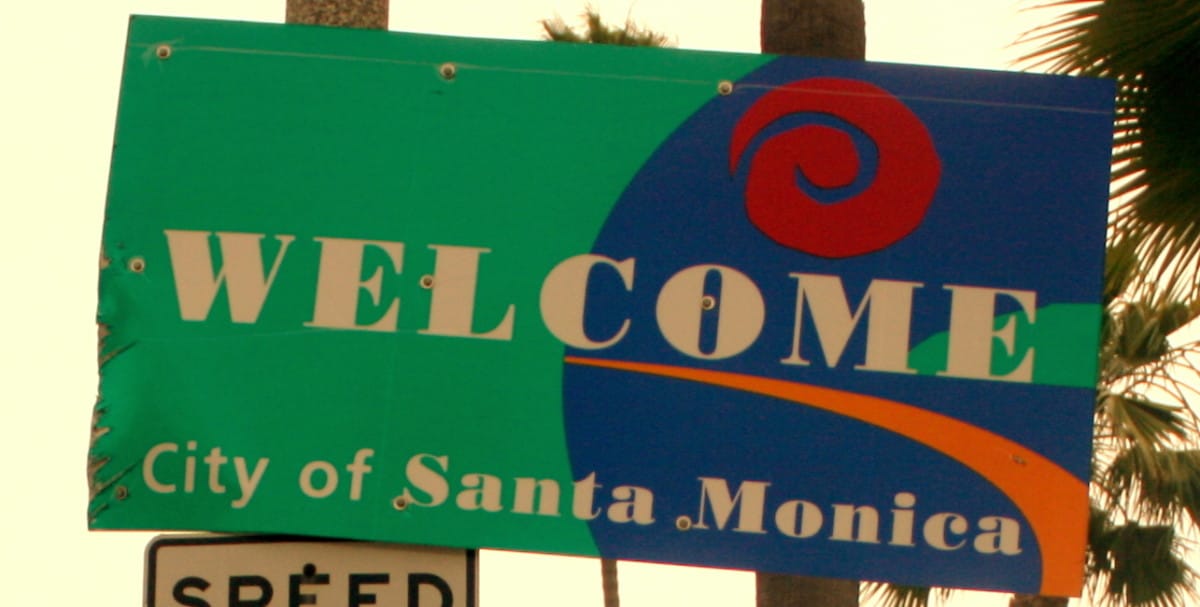 So, you're moving to Santa Monica, the eight-square miles of eco-friendly paradise on the western edge of Los Angeles County. Your new home – we're guessing it's an apartment since about 70 percent of the people who live in Santa Monica are renters – is likely to make you the envy of all of your friends. After all, you're now living on the edge of Los Angeles, next to pristine mountains to the north, gorgeous beaches to the west, and everyone's favorite epicenter of weird, Venice Beach, to the south. But moving to a new city, even one as amazing as Santa Monica, can be stressful and confusing. So we thought we'd help you out with some of the more important information you need to make your transition to your new home as easy as possible.
Here are the basics…
RENT CONTROL
On April 10, 1979, Santa Monica passed one of the strongest rent control laws in the country. While rent control is alive and well in Santa Monica, it is not nearly as stringent as it was two decades ago and it doesn't apply to all buildings.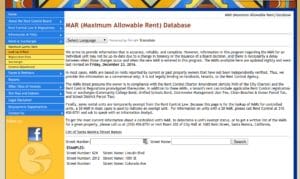 The Santa Monica Rent Control Board's website offers a convenient tool that allows you to find out whether you live in a rent-controlled unit and, if so, what's the maximum allowable rent the property's owner can charge you. While your landlord can pass through a few other taxes and fees above and beyond the maximum rent, they must document these additional charges annually.
Rent control applies to most buildings built before 1979. Until 1999, the year the Costa-Hawkins Rental Housing Act brought vacancy decontrol went into full effect, price controls continued between tenants. The Costa-Hawkins Act also allows property owners to raise rents on controlled units to market rates after a tenant moves out or is evicted. That means, even if the unit you just moved into is under rent control, you are paying market rate for it.
However, if your unit is under rent control, your landlord can't raise the rent to market rate again – the Rent Board allows property owners to raise rents on controlled units by a small amount each year to offset the cost of inflation – until you move out.
Parking
If you haven't already noticed, parking is a hot commodity in Santa Monica. If there's no loading zone at your new home, you can buy – prices range from $72 to $135 – temporary "No Parking" signs so that you can reserve a space for your moving truck on the street. Your new home may be also be on a block that gives residents preferential parking. If so, you can get one parking permit "per vehicle registered to a resident at the permitted address" and up to two guest permits.
Get Social
Moving is thirsty work. Good thing Santa Monica has got plenty of places where you can find the perfect cocktail for the right price after a long day of moving. Whether you live Downtown, Mid City, on Main Street, or in the Pico Neighborhood, there are plenty of happy hour deals. If you like your produce locally-sourced, Santa Monica's the place to be, with four Farmers Markets a week located throughout the city. Don't forget about the dozens of Santa Monica-based Meet-Up groups, either.
Get Going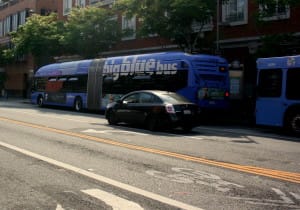 Metro's Expo Line travels between between Downtown Santa Monica and Downtown Los Angeles, connecting the bayside city to USC, Culver City, and other important regional destinations. There are three stations within City limits: 26th/Bergamot, 17th/SMC, and Downtown Santa Monica.
While L.A. County's growing public transit system serves Santa Monica's major corridors, the bayside city operates its own bus service named Big Blue Bus (BBB). For just $1.25 each way (50c if you're 62+), Big Blue Bus will get you not only around Santa Monica but around much of the Westside as well as to the Metro Purple Line station in Koreatown and Downtown Los Angeles. Big Blue Bus aspires to be your first/last mile connection to the Westside's Expo stations. If you decide to stay out late on Fridays and Saturdays, BBB operates Blue@Night, its program to give you discounted cab rides from the 17th St/SMC station back home in Santa Monica (limited exceptions apply).
Santa Monica is home to the Breeze Bike Share, the coolest municipally-managed bikeshare program. It's quick, it's easy, and it's fun. With 500 bikes parked at 80 locations around the City, there's always a bike near you. The cost of renting a bike starts at $7 an hour, but what we recommend is signing up for an annual plan, which is just $99 for the year. BONUS: If you're a student, you're eligible for a $7 month plan. Just because Santa Monica is awesome...
The Santa Monica Bike Center offers repairs, rentals, and 24-hour access to secure bike parking to its members. And, Santa Monica Spoke, the city's chapter of the Los Angeles County Bicycle Coalition, hosts social rides, events, and mixers all year long.
Get Involved
Since Santa Monica was founded in 1875, its residents have maintained a proud tradition of citizen participation in government. To this day, Santa Monica's local government aims to remain transparent and accessible. Here are just some of the ways you can get involved.
Santa Monica Talks is the City's official blog and virtual front page. It's got contributions from staff all over the City. City Manager Rick Cole came to Santa Monica already a prolific Tweeter, but you can also check out his blog, The Long View, here. Also on the City's Youtube channel, you can find the Spotlight Santa Monica series, which introduces you to the people who run the City's myriad services.
The People's Academy is a free seven-week course aimed at educating residents and local business owners about how city government works. Participants also get to meet with and discuss pressing issues with City staff and their local representative. You can also join the Community Police Academy or the Community Emergency Response Team.
The City has nearly two dozen Boards and Commissions to advise the City Council on issues ranging from housing to senior living to the airport. Residents like you are appointed regularly by the City Council and it's easy to apply.
The City Council usually meets on the second and fourth Tuesday or each month. The Council's agendas are usually published a week before each meeting. If there is an issue you care about, it is a good idea to send an email to your council members letting them know how you feel about an item. Or, even better, if you can spare the time, show up to the meeting and speak about the issues. Before each item, public testimony is allowed and those who attend can have up to two minutes to say their piece on agendized items.
Vote Local
Now that you've settled in, don't forget to update your voter registration information.
Take a moment to get to know your elected representatives. Santa Monica is represented by seven City Council members.
Residents also elect their five Rent Control Board members. Santa Monica and Malibu residents elect the seven members of the local School Board  and the seven members of Santa Monica College's Board of Trustees. SMVote.org has comprehensive information on all things election-related.
This post was originally researched and published in May 2014. While the information posted here is subject to change, but we did our best to update it on December 24, 2016. Cheers.