Apparently, unless you actually are Jerry Rubin, it's hard to get adults to hug trees and be photographed while doing it. We received only a handful of submissions for the #TreeHugSaMo photo contest, but enough that we can declare a winner: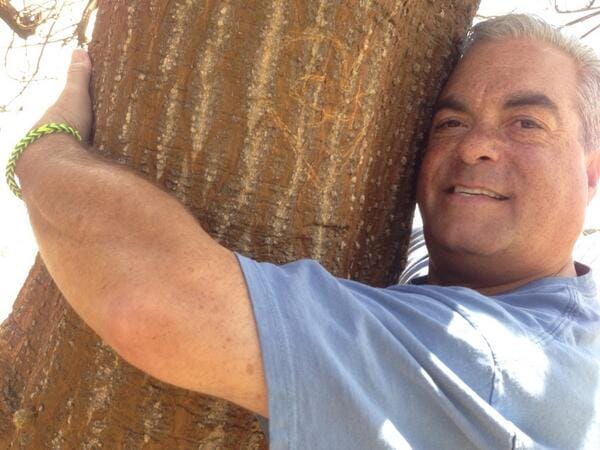 Congratulations, contact me at damien@streetsblog.org and we'll get you your prize package. However, we did feel we have to give credit to Sirinya Matute, who is ineligible to win one of our contests as she is the vice-chair of the non-profit that publishes Santa Monica Next. Sirinya not only sent in a picture of her hugging her favorite tree, Morty the fig tree, but also a picture of herself dressed as Morty from last Halloween.
Juan, there was totally an easy way to get in the contest. To keep the hug a tree spirit alive, let's end our exhaustive tree hugging coverage with two links to real stories on Santa Monica's own urban forest and the efforts to maintain it. The first is by our own Saul Rubin and was published earlier this year. The other was published two weeks ago by the Environmental Defense Fund.