Waymo has arrived in Santa Monica. Yes, for several months Waymos have been riding around town gathering data and testing. Sometimes there's a test driver, other times there's not.
But Waymo is a passenger service, and that capability is soon being turned on. You may be able to take a ride in a Waymo as part of the Santa Monica Tour, from 10/11 to 11/13. You can sign up for the wait list and see if you get an invitation to ride.
This past weekend I was able to try Waymo with my family. As a safe streets advocate, I was interested in how safe our rides would be for people outside the vehicles.
The ride was impressive and uneventful.
The best way to get a sense of a Waymo's capabilities is to ride and look at its in-car screens. Waymo calls its autonomous driving system the Waymo Driver, and it displays everything the system senses with its LIDAR, RADAR, cameras, and on-board processor onto two in-car screens. These two screens display the road, lane markings, crosswalks, parked cars, moving cars, people on bicycles, dogs, traffic cones, and any other traffic control device or object that may enter the roadway.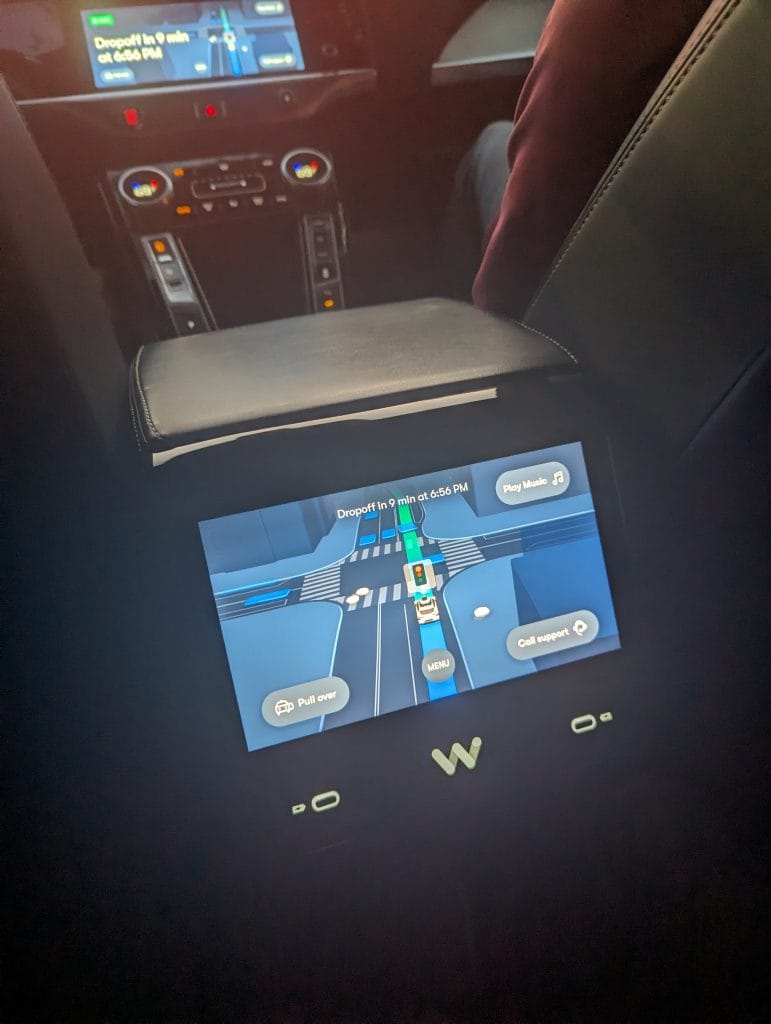 It doesn't miss much. In getting to see what the Waymo driver sees and comparing it to what people in the car can see, I realized that it can see much beyond what a person in a car can see because some of the sensors are higher, located on top of the car. After four rides of watching the Waymo driver sense dogs, cyclists, people in shops with glass windows, traffic cones, detours, and cars behind several other cars, the only thing I noticed that the Waymo driver didn't show on its screen was a Coco Delivery Bot on the sidewalk. Maybe the Waymo Driver holds a grudge against non-autonomous remotely-operated robots.
The Waymo was also safer for passengers. In addition to the capabilities of the Waymo Driver, what impressed me was that Waymo's drop-off and pick-up experience was much safer for passengers. In traveling around town collecting data, Waymo has found curb space that's unlikely to have cars parked and where it's safe to load and unload passengers. This is in contrast with my experience with Lyfts and Ubers, where drivers often pickup or drop-off in unsafe areas because they lack awareness of nearby safe spots.
The Waymo Driver also alerted us to cars that were passing by as we were exiting the vehicle. I couldn't see the car on either of the occasions when I heard the announcement that a car was approaching. Sure enough, a car passed within seconds and I avoided opening the car door into the path of a traveling vehicle.
If you're unsure about Waymo's safety, I encourage you to try it out and watch the Waymo driver. Because it sees more than most drivers do. Especially the 1 in 4 drivers I see actively using their phones while driving around Santa Monica. It doesn't exceed the posted speed limit and slows down when the condition caused by other drivers is less safe.