Santa Monica's unique combination of weather, terrain, existing bicycle infrastructure, and affluent population provide the foundation necessary to test and demonstrate the viability of new mobility services like e-scooters, e-bikes, and other zero emissions options that allow people to get around without getting stuck in traffic.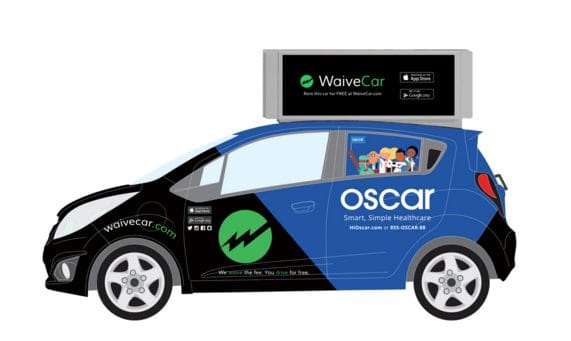 In other words, few other California cities have what it takes to take down street hogging, smog-belching cars, reduce greenhouse gas emissions, and make city streets into more livable places.
Point-to-point car share companies like Car2Go and BlueCar have tried, mostly unsuccessfully, to make point-to-point carshare work around the United States. WaiveCar swooped into Santa Monica and one-upped the model with electric vehicles and a limited, free period per ride, piggybacking on city policies that allow free parking for electric vehicles and an affluent Westside market coveted by outdoor advertisers. WaiveCar has now launched in New York City.
Free electric vehicle shuttle The Free Ride started in the Hamptons, but quickly moved to Santa Monica as its second market.  It's since moved into over a dozen other cities around the United States.
When Lyft launched in Los Angeles in 2013, the roll-out took the form of a pink-mustached parade from Palisades Park down Wilshire Boulevard in Santa Monica.
Where do the flocks of electric scooters fit into this timeline? Santa Monica's transportation planners have recommended the city  eschew home-grown Bird, which introduced ubiquitously convenient, shared, dockless electric scooters to the world. At the same time, the City is considering universal valet service in downtown Santa Monica.
Queue Universal Valet
Universal valet can solve several existing parking problems in Downtown Santa Monica. While downtown Santa Monica has more parking spaces than it will ever need or its roadways can support, some of this supply is located in private buildings. Valet service unlocks more of this supply, as many operators keep lots off limits to the public due to liability and security concerns.  Universal valet can manage parking demand across multiple parking structures, balancing the parking system throughout downtown.
Single-business valets result in inefficient use of curb space and valet personnel, and are also increasingly economically infeasible as more would-be valet transactions are replaced with ridehail trips.
Universal valet can allow parkers to pick up their vehicle from another location in downtown, encouraging parkers to walk through more of downtown.  
Downtown Santa Monica is considering soliciting a universal valet service, which the Downtown Community Plan made a priority. The process to collect information from providers, solicit and evaluate proposals, award a contract, perform outreach, develop an implementation plan, redesignate curb spaces and launch the program will take at least 18 months.  And it will only launch if a private company views the opportunity as attractive in spite of the declining market for valet services.
But what if a private company swooped in and provided this service? Even if the company only utilized existing, designated valet spaces, there's likely to be problems. These limited spaces may be insufficient for the enigmatic lure of universal valet, bringing long lines that spill into travel lanes. New users unfamiliar with the service would inevitably leave their car in bike lanes or blocking the sidewalks, tossing their key fobs at passersby.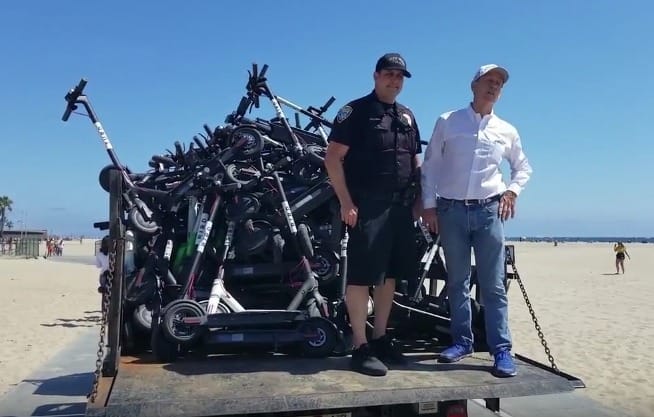 These problems have more to do with a lack of appropriate infrastructure and need for public education when it comes to any new product (especially those operating in the public right-of-way).  But what would the City of Santa Monica do? Would it embrace the opportunity and work with the provider to tweak the service to work better throughout the downtown? Or would they fine and penalize the first entrant that operated with insufficient infrastructure and public education, only to permit a second operator who claims to have learned from the first operator's mistakes?
If the latter, we're unlikely to see the innovations necessary for Santa Monica to move to a new model for mobility. And if Santa Monica truly is a leader in innovation and sustainable mobility, that means some potentially transformative services might fail to launch, and other cities won't learn from our successes (and mistakes).