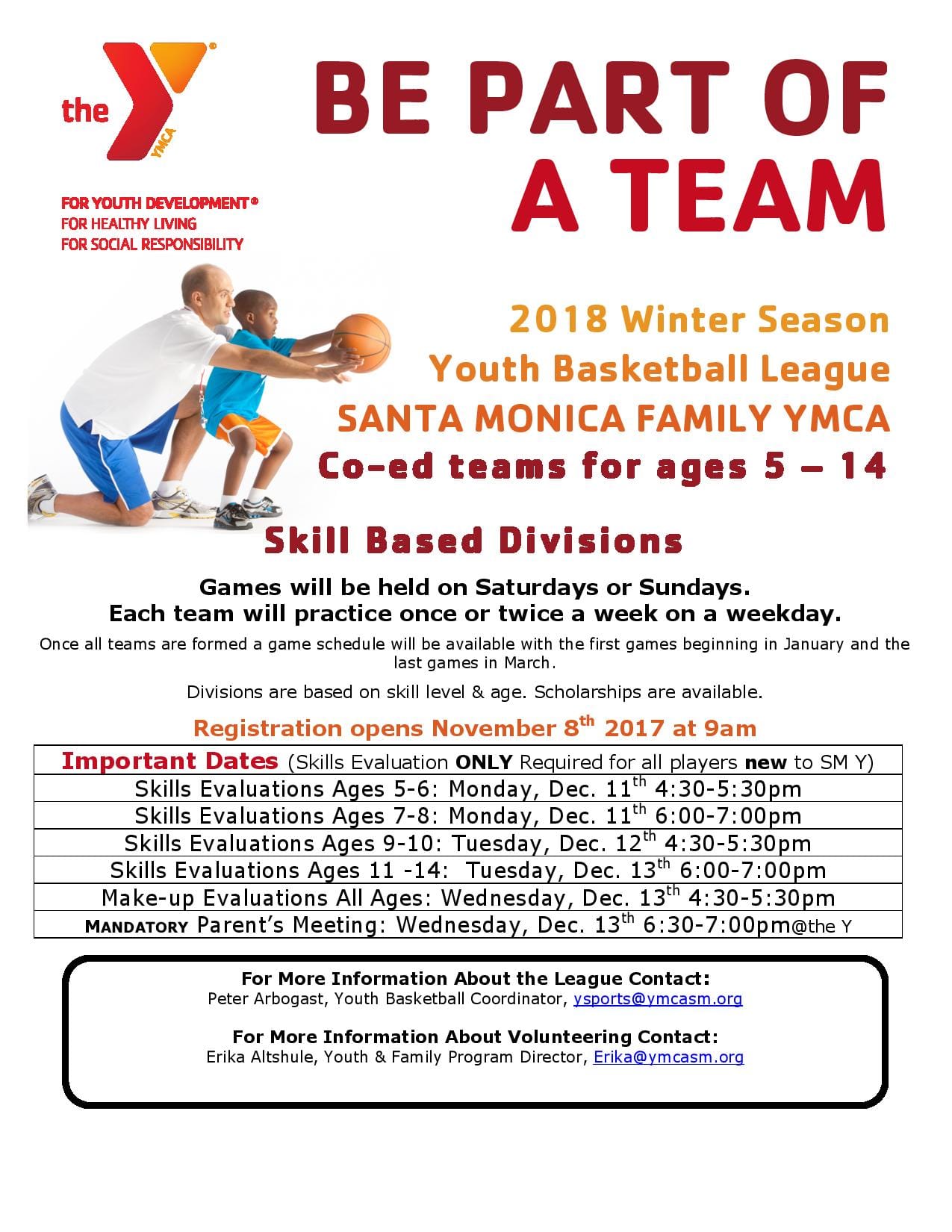 Registration has opened for all for the upcoming winter youth basketball league at the Santa Monica YMCA. You can register on line at the
Santa Monica YMCA website
.
Forms are also available in the lobby of the Y at the corner of 6th St. and Santa Monica Blvd., with free underground parking available to all.
The league has been filling to capacity for the past year and it is believed that it will do so again around 
December 1
. Those interested in playing are urged to sign up early to avoid being shut out.
This is a co-ed recreational league, with play in four skill based (not age or grade based) divisions loosely arranged at 5-6 years old, 7-8, 9-10 and 8th grade and under.
Evaluations for players not playing in the current fall league will take place on 
December 11-13
, with teams selected shortly thereafter, practices once a week in the Y's indoor gym under the guidance of coaches who pass background check. Games are played 
on Saturday
 and/or 
Sunday
 morning and afternoons from January through March.
There is a space on the registration form to let us know what days you can not practice, and providing you give us a choice of at least two days you CAN practice, we will be sure you get on a team on a day that works for you.
Scholarships are available for those who qualify. Every player gets a uniform they may keep. There is a post-season pizza party with awards for all. Every is guaranteed to play at least half of every game they attend.
Friends can often be on the same team together. There is a space for that on the registration form as well.
Anyone interested in a volunteer coaching or paid game officiating positions should contact me and be over the age of 18.