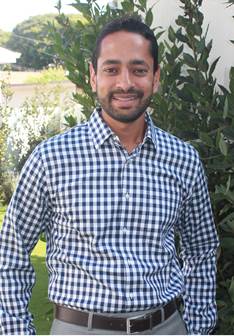 Santa Monica officials announced Wednesday afternoon that Anuj Gupta, currently general counsel in L.A. Mayor Eric Garcetti's Office of Immigrant Affairs, will take over as the beachside city's new deputy city manager.
Gupta, a Santa Monica resident, will start the position in late September, according to city officials. His hiring will round out the the top administrative positions in City Manager Rick Cole's office after the city hired Katie Lichtig earlier this month to the post of assistant city manager.
"As a Santa Monica resident and parent, I am deeply invested in the future of our great city, and I believe there is truly no better place to live, work, learn, and play," Gupta said in a press release issued by the city late Wednesday.
"I'm delighted to join the city's team in advancing innovative and progressive policies that will ensure Santa Monica remains a vibrant, sustainable and inclusive community, and a model for dynamic 21st century governance," he said.
According to city officials, Gupta's role will be to "spearhead the development and implementation of policy initiatives to achieve greater community wellbeing, environmental sustainability, economic vitality, and social equity."
Gupta will also "manage special projects requiring multi-stakeholder coordination as well as efforts to promote, measure, and achieve the City Council's five strategic goals," city officials noted in the press release.
Those goals are: improving mobility, closing the Santa Monica Airport, creating a community in which people can "learn and thrive," addressing homelessness, and maintaining and improving diversity and inclusiveness.
While the City Council decided on these areas as the top five on which they would focus in 2015, some of the goals have proven more elusive than others. Maintaining housing affordability, which falls under the umbrella of maintaining and improving diversity and inclusiveness, has been particularly tricky as city officials appear unwilling to take the steps necessary to address the housing shortage facing the city. The problems with addressing mobility were also recently highlighted by a spate of traffic-related deaths. Also, homelessness has also been on the rise throughout the region and Santa Monica is no exception.
Before working for the Garcetti administration, Gupta's work took him to Washington, D.C. and eventually to the White House.
"Gupta worked for the Office of Legal Policy at the U.S. Department of Justice prior to working in the Obama White House as Associate Staff Secretary with primary responsibility for all presidential policy briefing and decision memos," according to the city's press release.
"Returning to Los Angeles, he served as Mayor Garcetti's Director of Operations, spearheading a number of key policy initiatives including the campaign to raise the minimum wage and US-China Climate Leaders Summit. With the advent of the Trump Administration's attack on immigrant rights, Anuj shifted into a newly created role as General Counsel in the Mayor's Office of Immigrant Affairs," officials wrote in the release.
In the release, Garcetti said, "Anuj's policy expertise and strategic abilities have been great assets to my administration. He has helped drive forward a number of my top priorities — including our efforts to protect immigrant Angelenos. We will miss him on our team, but I know he will be an outstanding leader in the City of Santa Monica."
Gupta has also worked as a law clerk with the NAACP Legal Defense Fund and later practiced as a litigation associate at O'Melveny & Myers, officials noted. His salary will be $176,004.