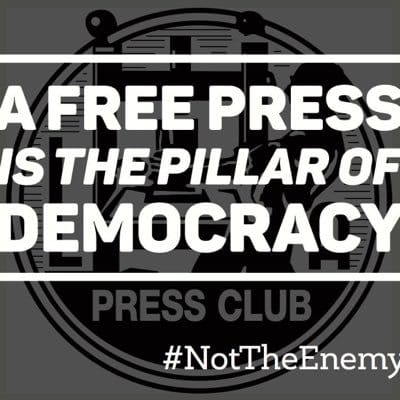 The Los Angeles Press Club has nominated two Santa Monica Next stories for awards at the 59th Annual Southern California Journalism Awards.
The two stories, "Fake News: Santa Monica Edition" and "A New State Report Explains Why Your Rent Is So High, Offers A Solution", are finalists in the categories of online Hard News Feature and News respectively. Each category featured four other finalists from publications such as Capital & Main, LA Weekly, and The Chronicle of Social Change.
"For years, detractors of Santa Monica Next have argued that this news website should be discounted because they didn't agree with the direction of our research and journalism," said Damien Newton, the director of the Southern California Streets Initiative, the non-profit that publishes Next as well as several other news sites.
"These honors should make it clear. Santa Monica Next is an important and powerful news website. Jason Islas is a top notch journalist," Newton said.
Santa Monica Next is a part of the Southern California Streets Initiative, a non-profit with news websites throughout California. Two of Islas' teammates were also honored by the Press Club as finalists for awards this year.
Sahra Sulaiman's story taking a hard look at class and race equity in bike activism, "Equity 101: Bikes v. Bodies on Bikes", originally published at Los Angeles Streetsblog, is a finalist in the online Non-Political Column/Commentary category.
And, Longbeachize, Next's sister site to the south run by veteran reporter Brian Addison, is up for Best Individual Blog. All finalists are listed here.
The award ceremony, during which winners will be announced, is on June 25.
Award-winning, independent journalism isn't free. All of those on our team are professional writers and photographers, and we need your support to keep going. You can always donate online by clicking here.