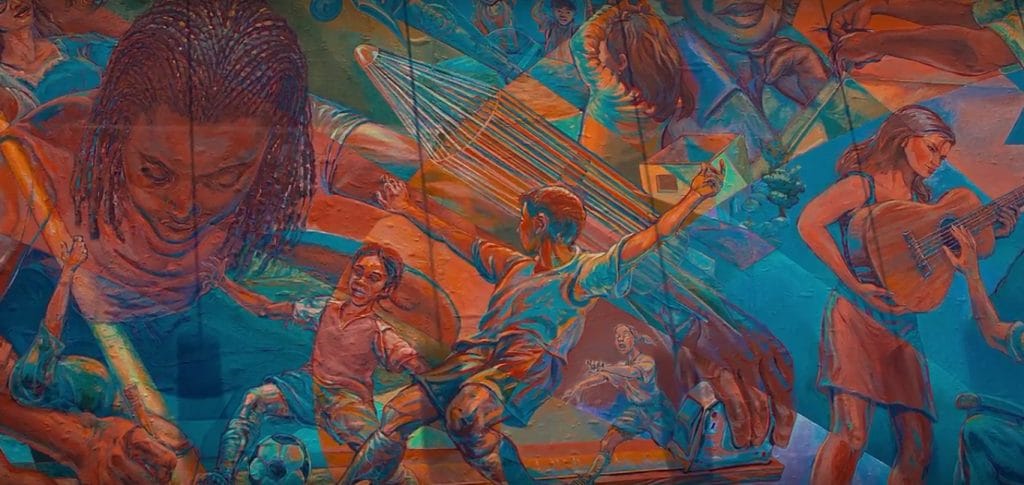 A stay-cation is not only a cheaper alternative to traveling afield for relaxation, it can also help you see your city with fresh eyes. Santa Monica Travel and Tourism (SMTT), the nonprofit organization responsible for promoting the beachside city as a destination, can help.
SMTT's website offers a neighborhood-by-neighborhood look at what Santa Monica has to offer, complete with restaurant and shopping recommendations as well as short videos that explore each part of town.
Everyone knows Downtown Santa Monica and the Pier, but here are some of the other parts of town highlighted on SMTT's website. So, next time, before heading out of town, consider staying put and checking out a part of the city you haven't yet. You can discover your city while supporting local businesses, which in turn, helps support schools and public services.
Pico Area
https://youtu.be/7A9juhzs0PE
According to SMTT's website:
"Stretches of Pico Boulevard, a main artery connecting Santa Monica to Downtown Los Angeles, have begun to look more like an art exhibition as of late: The local business improvement district, paired with nonprofit Beautify Earth, have adorned buildings here with a variety of striking murals. The people bustling through the area are equally diverse, drawn to a mix of small galleries, live music venues, shops, and ethnic restaurants tempting almost any palette. Accessible from the three Metro Expo Line stations in town and bordered by cornerstones like Santa Monica High School, Santa Monica College, and Virginia Avenue Park – home to a beloved Saturday farmers market – a youthful spirit pervades along Pico Boulevard."
Read more here.
Main Street
https://youtu.be/qMravfybMfg
Here's what SMTT has to say about one of Santa Monica's historic streets:
"Like the tides of the Pacific just a few blocks away, Main Street is characterized by a slow shift in personalities: By day, it's a favorite of the up-at-dawn locals who come for breakfast or coffee after a sunrise surf session. An eclectic collection of laid-back, patio-lined cafés with indie boutiques, and relaxed (and relaxing) salons can easily fill an afternoon for almost any visitor. In the evening, trendy restaurants and watering holes glow with a lively mix of options for nightlife lovers."
Read SMTT's full entry on Main Street here.
Mid City
https://youtu.be/dGsVCEAASXU
Here's what SMTT has to say about this "emerging neighborhood":
This emerging neighborhood – defined by two major thoroughfares, Wilshire and Olympic Boulevards – gets plenty of attention for its arts and entertainment offerings, particularly Bergamot Station's galleries and The Broad Stage's shows, as well as top-notch eateries. No wonder it's home to a growing crop of interesting new restaurants and shops.
Click here for more.
Ocean Park Blvd./SM Airport
https://youtu.be/A7VyheR2qzk
According to SMTT:
"Eclectic, diverse, funky, happening – Ocean Park is all of the above, and more. Set at the southeastern edge of the city, and linked directly to the beach, Ocean Park Boulevard boasts an authentic local vibe, a crop of talked-about restaurants, and "where did you get that?!" boutiques and shops. Accentuated by spacious Clover Park, the neighborhood is also home to the Santa Monica Airport and its dynamic aviation museum, the Museum of Flying. The airport's observation decks, restaurants, eco-friendly gardens, and twice-monthly antiques market are also a big draw."
You can read more about it here.
Wilshire Boulevard
https://youtu.be/mO0NHTDhIGk
Here's what SMTT says about this iconic stretch of road:
"Stretching 12 miles from Downtown Los Angeles to Ocean Avenue in Santa Monica, Wilshire Boulevard is a kaleidoscope of California culture. You'll find chef-driven dining hot spots by mom-and-pop bakeries, and generations-old Mexican eateries neighboring Korean barbecues. A smattering of vintage and designer consignment stores make the whole strip a favorite for deal hunters. Join some locals at Douglas Park for a lawn bowling session, and then head to scenic Palisades Park located atop the bluffs and providing a virtual balcony for viewing classic beach sunsets."
Read more here.
Montana Avenue
https://youtu.be/7b6HukyvSm0
From SMTT's website:
"Montana Avenue's stretch of over 150 restaurants and boutiques on the city's northern edge sits just a short walk from Downtown Santa Monica, yet feels removed from the hustle and bustle of the Promenade and Pier. Late night options may be limited, but from sunrise to sunset, a steady stream of shoppers browse the surrounding storefronts amid a relaxed crowd of parents pushing strollers, A-list celebrities and out-of-towners – none of whom seem in a hurry to leave the wealth of juice bars, latte vendors, and outdoor cafés."
Finish up reading SMTT's description here.