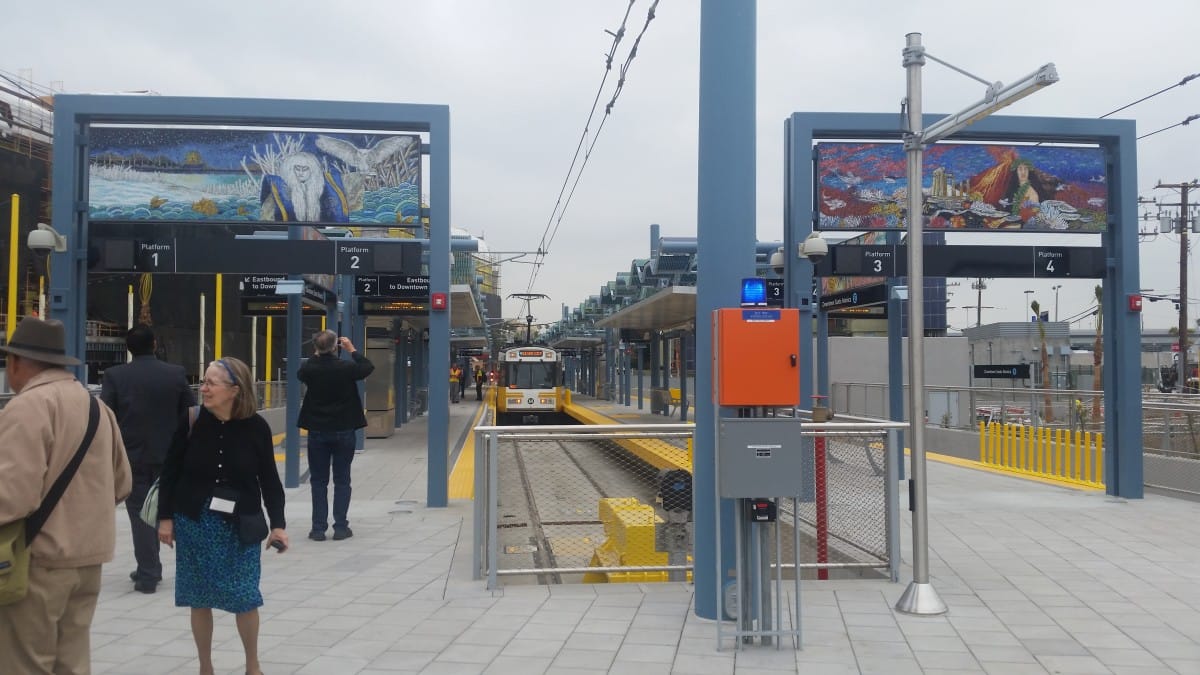 The countdown has begun for the opening of Expo Phase 2 with just over a week left before the 6.6 mile extension of the Expo line opens to the public.
Starting on Monday, various members of the media, public officials, and municipal employees, community groups, and other stakeholders began getting sneak peak rides from the Culver City station — the current terminus of the Expo line — to Downtown Santa Monica, the new end of the line starting on May 20.
We were lucky enough to get to ride along yesterday morning and experience the future of Westside public transit. We were joined by Santa Monica City Councilmember Pam O'Connor, who represented Santa Monica and the South Bay on the Metro Board from 2001 to 2015.
It was in her first year on the board that the alignment for the Expo line was decided; that year, O'Connor made the motion that assured the Expo line would come to Santa Monica. That story is retold in a book about the history of modern rail in Los Angeles County, Railtown: The Fight for the Los Angeles Metro Rail and the Future of the City by Ethan Elkind.
"By July 2001, Los Angeles had a newly elected mayor, James Hahn, and Pam O'Connor, an ardent Expo supporter from the Santa Monica City Council, was serving on the MTA board. The new board voted to approve light rail along the route from downtown to Culver City… some residents along the right-of-way expressed opposition to the project based on the potential for accidents with pedestrians, and the MTA board voted to perform additional safety studies. But the MTA leadership, thanks to a motion by O'Connor, expressed their 'vision and intent to complete the LRT [light rail transit] line to Santa Monica,'" according to Railtown.
It helped that O'Connor and Metro actions enjoyed support from ongoing community activism for Expo.
Now, 15 years later, that "vision and intent" to bring Expo to the sea in Santa Monica will soon be a reality. To celebrate, Metro will be offering free rides on the Expo line starting at noon on May 20 and continuing all day on May 21 (more info here).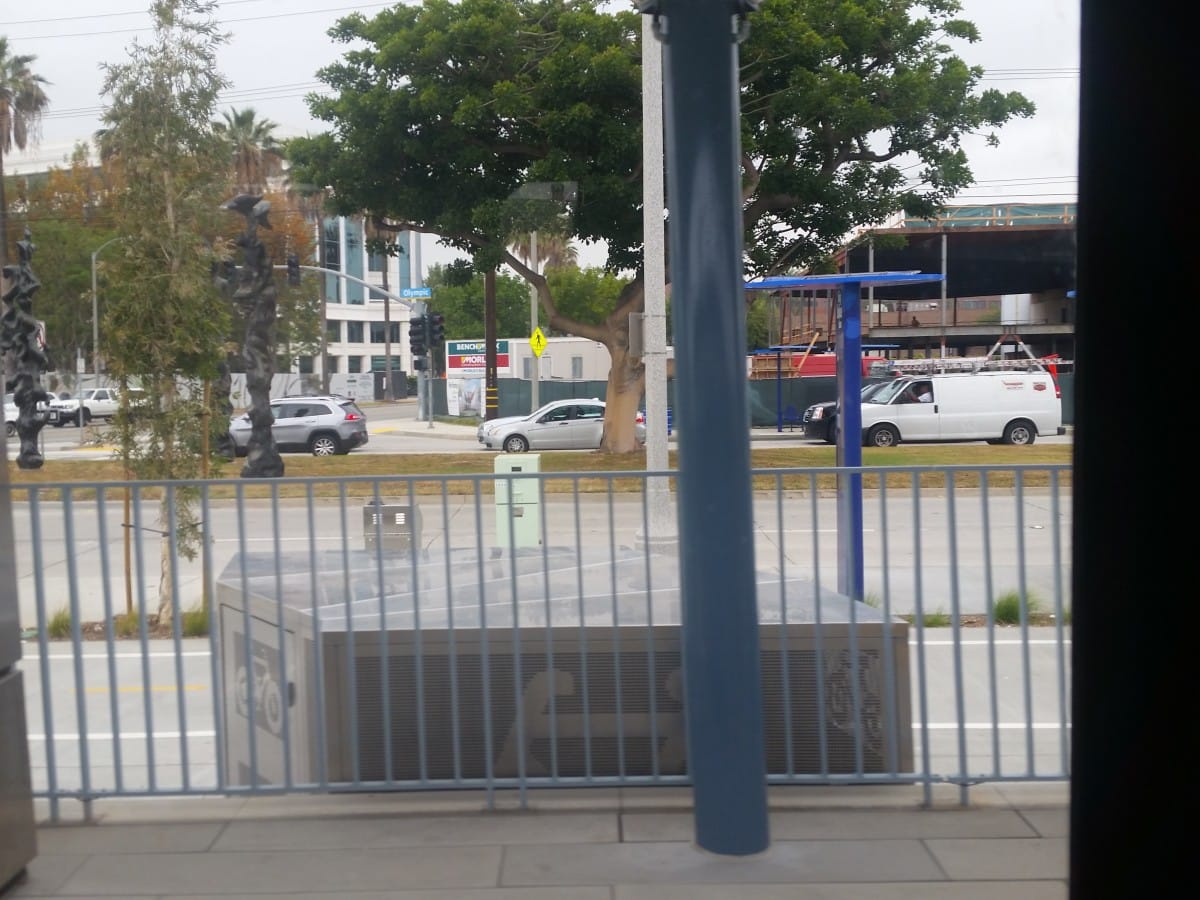 On Saturday, May 21, the Big Blue Bus and Breeze Bike Share will be offering free rides, too, so people can really try out the multi-modal experience.
There will also be station parties at five of the seven new stations along the phase 2 extension: Downtown Santa Monica, 17th St/SMC, 26th St/Bergamot, Expo/Bundy and Palms. Culver City station will also have a party, though it has been open since 2012.