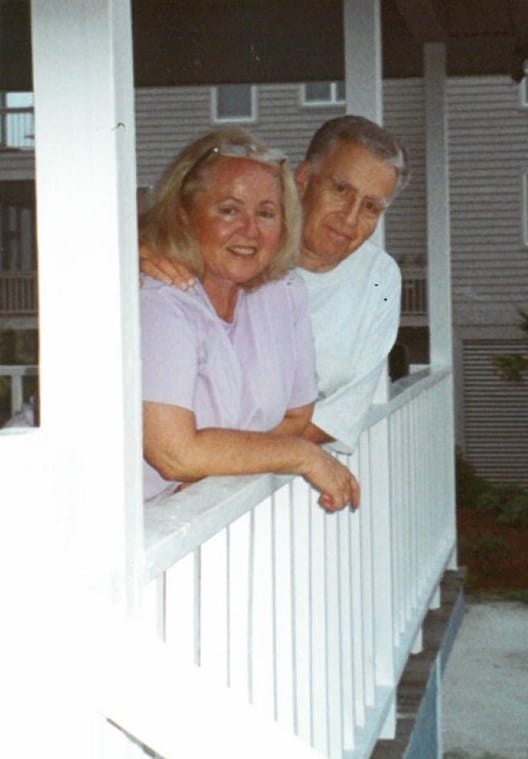 The following piece was co-authored by Ernie Powell, former community organizer at the Church in Ocean Park and founding member, Santa Monica Pier Restoration Corporation and Sharon Gilpin, 26-year former resident, former Santa Monica Planning Commissioner and author of Save Our Beach [Prop S]
Imagine standing in Palisades Park and gazing out at a beautiful sunset. Imagine if there was no Pier there and instead you saw an island in the bay with office buildings and hotels. This is the story of the fight to save the pier and two of the people that were integral to that effort.
There was a time when the Santa Monica Pier, one of the oldest and most venerable landmarks along the California coastline, was considered a liability. In the not too distant past, the "powers" that be considered it an old junky place run by unsavory carnival people catering to sketchy locals.
Many civic leaders wanted it torn down and replaced with a man made island of office buildings, high-end shops and ritzy hotels.
Many citizens disagreed.
The history of the Pier is not a totally sweet story – saving it was a tough battle that created major divisions in the coastal berg of Santa Monica. History often skips over the battles such as the one to save the Pier and sometimes forgets the people who fought them.
The Pier still stands. It will stand until Santa Monica voters vote to tear it down. It stands because a band of warriors fought the good fight to stop it from being torn down.
We were there and don't want you to forget those people because they changed Santa Monica forever. We write to remind Santa Monicans of two of those people and that struggle to save the pier.
Take a moment and walk down to the Santa Monica Pier. Go halfway down the Pier and sit on a bench facing the beach. Let your mind wander as you watch a seagull take a dive. Savor the poetry of rising and falling surf with the backdrop of stunning red colors exploding out from a sunset. Listen to the sounds around you, the laughter of the people all around. Watch lovers, young and old, walk along the Pier, holding hands, feeling happy, feeling pure joy.
Watch the giant Ferris wheel move slowly nearly touching the heavens. Observe people from every location on the planet carrying teddy bears because they scored a bull's-eye.
This grand landmark, the Santa Monica Pier, is a public place dedicated to what is best in life: having a break from the grind, a place of relaxation, contemplation, laughter, romance and even a little mystery.
And, in 1972 city leaders tried to tear it down and build an island.
The public didn't think it was a good idea and organized to stop them. The movement that stopped the tearing down of the Pier consisted of surfers, environmentalists, local pier merchants, homeowners and renters from every part of the City – lovers of the Pier and the California Coast. They passed a ballot measure in 1973 that saved the Pier forever. The political outcome was stark and real as three Council members got dumped and the City Manager was fired.
The movement was lead by citizens who cared. The informal campaign center was a funky greasy spoon on the Pier known as Al's Kitchen. Al's was owned by a civic minded and Pier loving merchant named Joan Crown who contributed resources to the effort, Al's was the center of the universe for "Save the Pier." Gary Schwedes, a young, brilliant, local activist, raised in Santa Monica hung at Al's. He raised money, developed strategic savvy and committed hours of hard work. Jack Sikking, the manager of Al's, was the lead strategist.
Jack was quietly charismatic as a behind the scenes planner, tactician and campaign leader while sitting in the back patio of Al's, coffee cup present. Larry Barber, a waiter at Al's, was the formal spokesperson on those nights when the City Council put the Pier issue on their Tuesday agendas. Larry's style was steady, direct and thoughtful as he communicated the message that the public wanted the Pier to stand – forever. Council meetings in those days when the Pier was a topic were standing room only.
And Maynard and Sheila Ostrow provided much of the funding, a great deal of hands on campaign work and brought to the campaign a constant sense of hope and optimism. On February 10, we lost Sheila, two years ago we lost Maynard.
The Ostrow family owned the bumper car rides and the games on the Pier. But they were more than business people. They lived in town, their children went to our schools. We all loved them.
In those days, just coming out of school, we were young working people with not much money. The Ostrow home across from Douglas Park in Santa Monica was open to all of us. They fed our souls and they fed our bodies. We met their great family of folks that worked for them and with them, did business with them. We shared political strategy with Maynard and Sheila beyond the successful Pier fight. And we got to know, starting when they just young kids, their four wonderfully creative and fun children, Natalie, Ivy, Oliver and Noni (tragically, Noni also passed a year ago, leaving a loving husband and two beautiful children).
The love they gave us was also given to the people of Santa Monica. The Ostrow family helped dozens of efforts in town that meant something to those who needed help. They served on boards dealing with aging, domestic violence, homelessness. If you were holding an event and you needed a dozen or so teddy bears, you called Maynard and Sheila.
We told the story of the Pier as a way to let you know how important the Ostrow family is to the big idea of what we call Santa Monica. These two wonderful friends loved Santa Monica; they understood its challenges and they helped every single public opportunity for good to thrive and grow.
As two people who were loved so deeply by the Ostrow household we offer to the entire Ostrow family our love and our support. We thank them for accepting us as Maynard and Sheila did.
Every moment with these two grand and amazing people was special and happy. We will so miss those moments. We loved them. Their name brings joy and memories that are rich and deeply loving.
Walking along the Pier that they worked so hard to save will still present us moments of happiness, peace, pleasure, hope and smiles. But, with every step we take on that old wooden public monument to a coast that belongs to us all we will now say to ourselves the following:
Maynard, thank you for everything; we love you. Sheila, thank you for everything, and we love you.