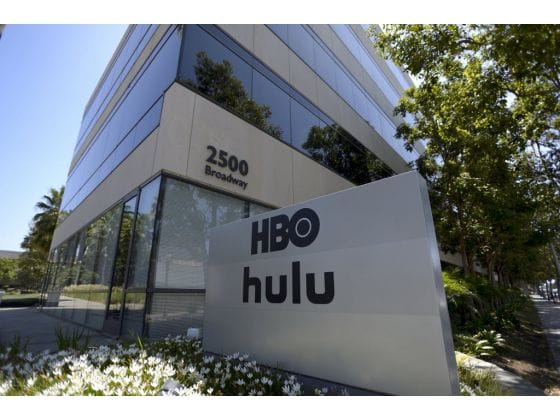 Update: Hulu bike-share sponsorship was approved by the Santa Monica City Council at its October 13 meeting.
The Santa Monica-based online entertainment company, Hulu, may become the "presenting sponsor" of Santa Monica's Breeze Bike Share, L.A. County's first public bike-share system.
The City Council will vote tonight (Tuesday) on whether to sign a five-year contract for the media company to sponsor Santa Monica's new bike-share system, coming fully online next month, to the tune of $675,000 a year.
In exchange for the annual payment, Hulu's logo would placed on the baskets and skirt guards of Breeze's 500 bike-share bicycles but the logo can't be affixed to any of the 80 hubs or bike-share stations, per the City Council's wishes, according to city staff.
Officials believe that Hulu, as a growing online media company, is an ideal candidate to sponsor the first bike-share system in L.A. County, especially since it is happening in "Silicon Beach."
"With more than 500 employees in the Santa Monica workforce, Hulu represents the innovative companies that have earned Santa Monica its 'Silicon Beach' moniker," according to the staff report. "As such, Hulu's profile allies with the City's 21st century objectives for the City's bike share enterprise, which will introduce technologically superior 'smart bikes' into the Los Angeles region."
As of press time, Hulu officials could not be reached for comment.
Breeze uses a "smart-bike" system instead of a "smart-hub" system, which means that the main computer is built in to the bike rather than in the stationary hub. That gives riders the freedom to tether the bike nearby if a hub is full rather than seeking out another hub with open slots.
When the City Council approved a contract with CycleHop last November, the Council also directed staff to seek out a possible corporate sponsor for a minimum $250,000 annual sponsorship.
Hulu's contribution goes above and beyond the base amount sought by the Council. Hulu's sponsorship won't change the existing fee structure, at least for now, according to city officials.
"Our structure is still very competitive in the market, but we will keep an eye on it," officials said. "First priority would be to determine a stronger income-qualified program similar to Chicago or Philadelphia."
The sponsorship will help offset costs of running during the first year when the deficit is expected to be larger than normal as membership ramps up.
"We will track expenses and revenues regularly and review to see what can be done to make the system as accessible and affordable as we can," staff said. "And there will be some decisions to be made if there is overage whether to reinvest in larger system, bike facilities to support the system, education, helmets, etc."
According to city officials, Santa Monica is looking at possible helmet dispensing kiosks where bike-share users would be able to purchase helmets at a subsidized rate. California law does not require helmets for riders 18 years and older.
The announcement of Hulu's sponsorship is yet another in a series of positive turns for Breeze Bike Share. The system began a test run in August with seven stations and about 30 bikes. While the test run was expected to end at the end of September, the new bikes have proven so popular with the test riders that CycleHop opted to extend the test period at least to the end of October.
As of August, about 80 "Founding Members" had signed up for the bike-share system and were participating in the test run. Founding Members get a special discounted membership — $99 a year — which allows them to ride up to 60 minutes a day for no additional cost.
Breeze Bike Share, when it fully launches next month, will be the region's first public bike-share system. Metro has begun moving forward with its own bike-share system, which will use an incompatible "smart-hub" system. Metro is expected to launch a 1,000-bike pilot program in Downtown L.A. next year, but some are concerned that the incompatibility of the systems will create unnecessary problems in the future as Metro expands its program to areas where other systems like Breeze are already operating.