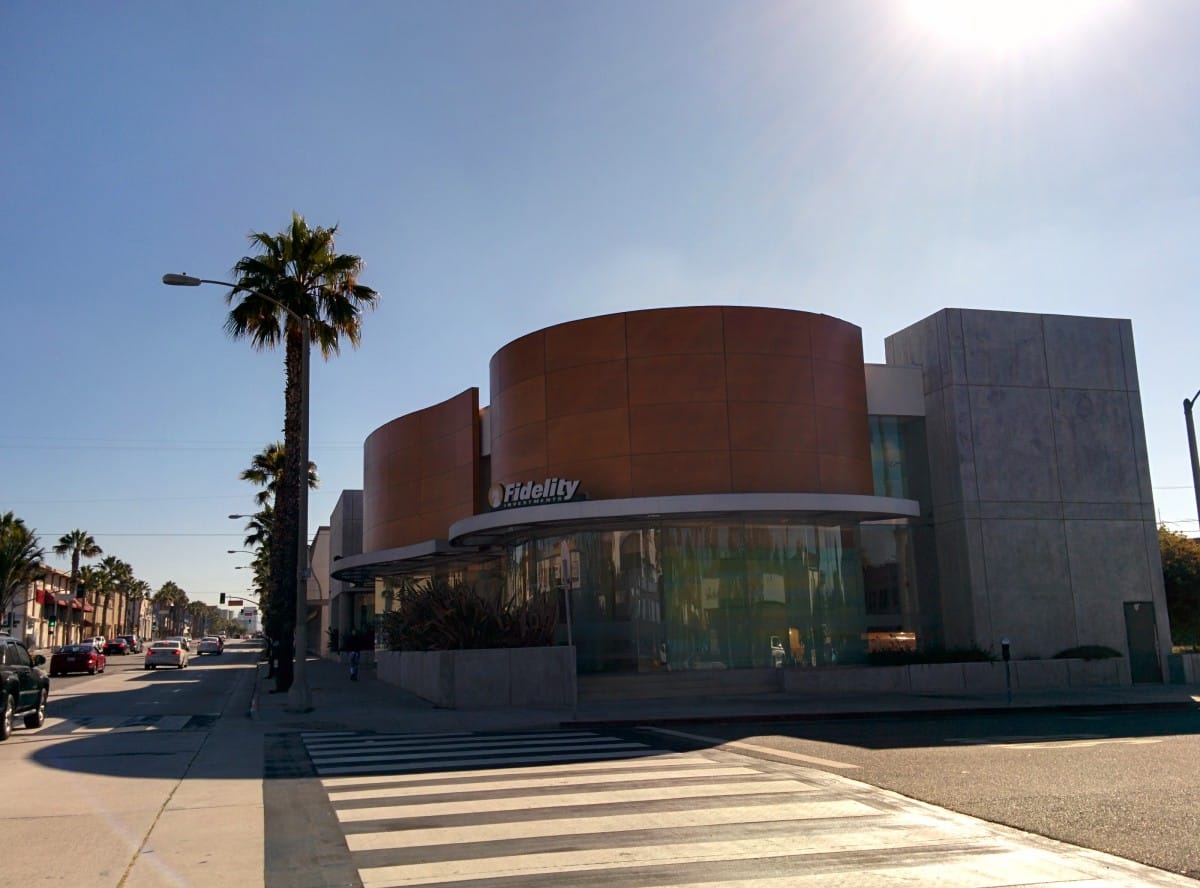 Next month, the City Council will consider a document that will impact Santa Monica's future for the next several decades.
When the Council votes on the ZOU it will have to decide whether or not the foundation upon which the Santa Monica of 2050 will be built is a forward-looking document, or a plan to recapture an imagined past.
Many years and much community input has gone into drafting the Zoning Ordinance Update, which is needed to replace the city's outdated zoning standards, established in 1984. The ZOU, once passed, will put into practice the policies outlined in Santa Monica's award-winning Land Use and Circulation Update (LUCE). You can see the whole ZOU here.
The ZOU is much more than reams of paper covered in arcane planning jargon and inscrutable charts. It's the roadmap that will determine whether the church or synagogue on the corner near your home can open a childcare facility or whether that row of single-story banks on Wilshire will become a vibrant mix of new homes and places where residents can shop, mingle, and grab a bite with friends. It will determine, for decades to come, what opportunities Santa Monica will have to offer to future generations who want to live here, raise families, and start businesses.
Looking Back, Instead of forward
As the time to vote on the ZOU draws closer, it is getting loud pushback from local anti-growth advocates who say that even the moderate growth the ZOU strategically encourages in transit-rich commercial and formerly industrial areas is too much. They have begun calling for reducing standards along major transit corridors in order to make most new construction — especially of housing — virtually impossible. For example, as proposed, buildings along Wilshire would be limited to no taller than 47 feet (basically four or five stories), but for the no-growthers, that's much too tall.
"[T]he question has arisen about whether to revisit this planning document and throw out an essential piece in our community's strategy — focusing new housing on our city's boulevards," Santa Monica Chamber of Commerce President Laurel Rosen wrote in a recent op-ed to the Santa Monica Daily Press.
"Down-zoning the city's transit-rich boulevards would be a step backward for Santa Monica, keeping us mired in traffic and inefficiency that diminishes our families' quality of life and hinders our businesses' ability to attract and retain employees and customers," she wrote.
If Not the Boulevards, Where?
On March 18, the Planning Commission, due to pressure by no-growth activists, will vote whether to recommend to the Council reneging on the promise of a better Wilshire. These anti-growth advocates hope to stop development by setting standards for the major transit corridor that would make it nearly impossible to build any housing, especially by nonprofits that build dedicated affordable housing.
But housing is exactly what boulevards like Wilshire needs. Mostly lined with single-story commercial spaces, much of the boulevard — one of the county's biggest transit corridors — shuts down after dark, making it an uninviting place to walk or ride a bike. Not only would more housing turn the mostly single-use street into a neighborhood, it would allow for transit-oriented growth at a time when the region is experiencing a housing crisis of historical proportions, forcing working families to leave the state.
Addressing the Planning Commission on Wednesday March 5, architect Sandy Schmid spoke to the consequences of making it harder to build.
"I lived in Santa Monica for just under three years. At the time, I was recently married and I was in graduate school… After recognizing our family was growing and there were no affordable options, we moved out [of Santa Monica]," he said.
"I strongly believe that thoughtful additions to Santa Monica's housing supply would help to stabilize the otherwise high cost of living here," Schimd said. "The current recommendations to reduce height and floor area to well below to what the LUCE outlined are steps in the wrong direction."
Sarah Letts, director of nonprofit housing developer Community Corporation of Santa Monica, also spoke at last Wednesday's meeting against the idea of further restricting growth along major corridors like Wilshire.
"Eliminating Tier 3 [buildings up to 47 feet tall] would make it extremely difficult to develop new affordable housing," she said.
"Promoting development of housing along our boulevards is an important component of the LUCE and is consistent with two goals: neighborhood preservation and environmental sustainability," Letts said. "The LUCE also references the city's longstanding to ensuring a range of housing choices for all ages and income levels and the boulevards are really are best option for fulfilling this commitment."
While no-growthers claim Santa Monica has been inundated with "overdevelopment," the city's population has only increased from 83,249 in 1960 to 92,185 in 2014, a fact noted by Mayor Kevin McKeown in his State of the City speech in January. Such slow growth, especially as the regional population has doubled, is increasingly making it harder for working families to find reasonable rents in Santa Monica. Restricting housing construction would only exacerbate that problem, continuing to drive up housing costs.
But Buses Aren't Transit, Are They?
One argument invoked against building along boulevards is that, unless they are within a quarter mile of the Expo light rail station, they do not qualify as transit corridors, even if they are served by one or several bus lines.
"Residents don't want mixed-use transit districts based on bus stops; they don't want these districts beyond a quarter of a mile from Expo," said Taffy Patton, who introduced herself as the chair of the "Residents' Coalition."
Laura Wilson, another vociferous no-growth activist who sits on the Wilmont Neighborhood board, said, "Bus stops are not equal to light rail stops and one-fourth mile should be the qualifying radius [for transit-adjacent]."
The ZOU calls for a handful of major transit hubs, served by multiple bus lines, to be considered transit-oriented areas, which would allow for a slight reduction in the amount of parking required in those areas.
But the bigger point here is the assumption that buses don't count as transit. While a train can carry more passengers than a single bus, Wilshire is by far the busiest street for bus ridership in the county, with between 50,000 to 60,000 daily weekday boardings.
So, tell us again how living near a bus stop isn't living near transit?
Support Smart Growth
The Zoning Ordinance Update and the LUCE are the result of years of community planning and expert analysis. The policies and standards outlined in both documents are finely tuned to encourage strategic growth. In reality, Santa Monica must accommodate some growth.
Send an email to your Planning Commissioners and your City Council members. Let your public officials know you support the smart growth, shared streets, and accessible transit promised in the LUCE when it was approved five years ago. And let them know you don't want them to be bullied into going back on their promise of a sustainable city.