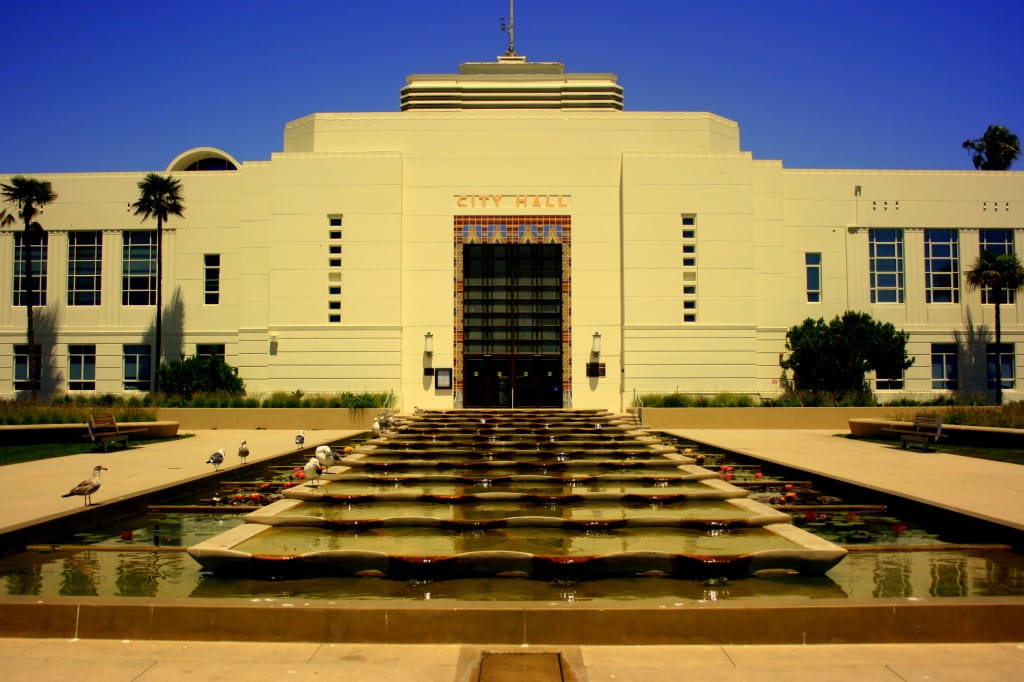 The 2014 election season is only a day old in Santa Monica and already it is off to an exciting start. It's going to be a crazy election year, so make sure you are registered to vote at your current address (you can check your status here). And, most importantly, stay informed. You wouldn't want to miss out on all the fun.
City Council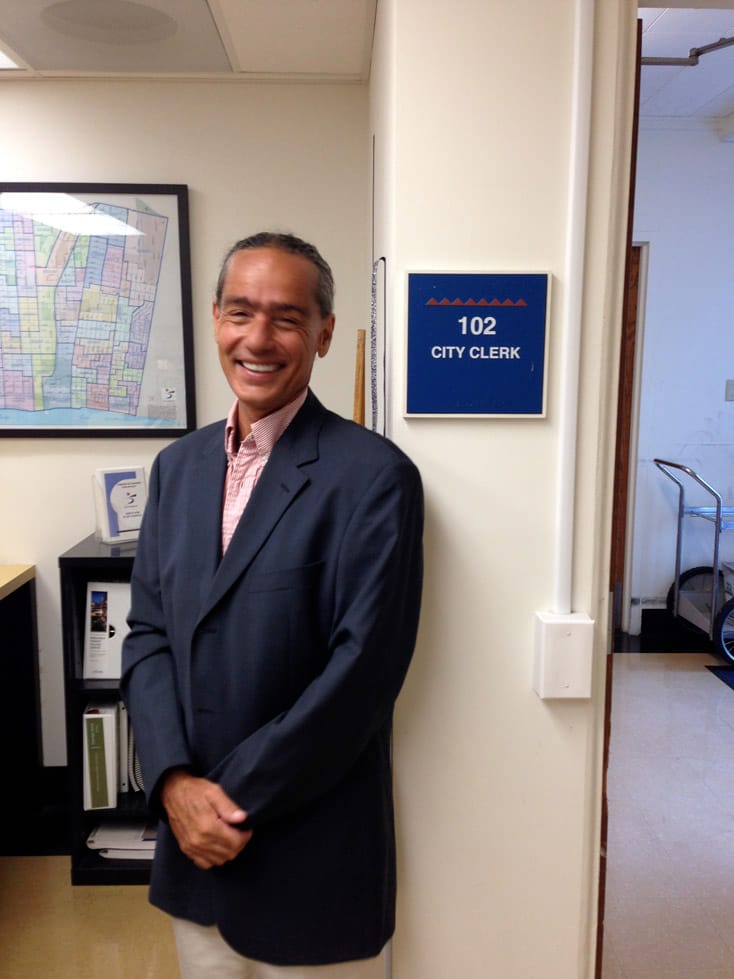 By the end of Monday, the first day of the candidate filing period, 10 locals had pulled papers to run for three open seats on the seven-member City Council.
While all three seats are held by long-time incumbents, only two of them – Mayor Pam O'Connor and Councilmember Kevin McKeown – pulled papers yesterday, confirming their intentions to run.
According to political observers, Councilmember Bob Holbrook, Santa Monica's longest-sitting Council member, will likely not seek a record-setting seventh term, leaving his seat wide open.
Aside from O'Connor and McKeown, former Santa Monica Mayor Mike Feinstein has thrown his hat in the ring. Feinstein was the first candidate to pull papers yesterday when City Hall opened at 8 a.m.
A member – and co-founder – of the Green Party of California, Feinstein served on the City Council from 1996 to 2004.
Former Planning Commissioner and columnist for Santa Monica's oldest online news source, The Lookout, Frank Gruber was among the first to pull papers yesterday for his second bid for a seat on the Council.
Parks and Recreation Commissioner Phil Brock also pulled papers yesterday to make his first bid for City Council. Ken Robin, a physical therapist and another first-time candidate, is also in the race.
Making his sixth Council bid is local peace activist Jerry Rubin, who pledges each year not to raise funds for his campaign.
Back for a second shot at a seat on City Council is Planning Commissioner Richard McKinnon, who finished sixth in a 15-way race for four seats in 2012.
Also pulling papers yesterday were two other planning commissioners, Chair Jennifer Kennedy and newcomer Sue Himmelrich. Rounding out the pool of candidates is Whitney Scott Bain.
But this is by no means an exhaustive list, since the candidates have until August 8 to return their paperwork to City Hall with at least 100 signatures (of registered Santa Monica voters) and a $25 filing fee. That is, unless Holbrook does not pull papers, at which point the deadline is extended until August 13.
New candidates can continue to pull papers during that time, so long as they meet the deadline for submitting signatures.
Even though the nomination period has just begun, the local anti-development group, Santa Monica Coalition for a Livable City, wasted no time announcing its support for three candidates: Himmelrich, McKinnon, and McKeown, effectively labeling them "no-growthers."
The move is likely meant to influence the August 3 nomination convention of Santa Monicans for Renters' Rights (SMRR), the city's single-most influential political group.
Residocracy, the other anti-development group in town, has not made an endorsement, instead announcing the group will hold a candidate forum on July 28.
Himmelrich and her husband, Michael Soloff, along with the anti-union Huntley Hotel and SMCLC, were among the chief financial backers of Residocracy's bid to overturn City Council approval of the mixed-use Bergamot Transit Village, which would have replaced an abandoned Papermate Factory across the street from the future Expo station at 26th Street and Olympic Boulevard.
(Full Disclosure: Both Richard McKinnon and Frank Gruber have volunteered time and donated money to Santa Monica Next.)
While the City Council race may be in the spotlight, there are three other local races happening this election season.
Santa Monica-Malibu School Board
There are four seats up on the seven-member Santa Monica-Malibu Board of Education, including the one belonging to Nimish Patel, who has announced that he would not seek reelection.
Incumbents Laurie Lieberman and Ralph Mechur pulled papers Monday. Incumbent Oscar de la Torre has yet to pull papers.
Also in the running is Melanie Luthern, an organizer for UNITE HERE Local 11, the regional hospitality workers' union, SMRR Co-Chair Richard Tahvildaran-Jesswein, and Malibu resident Craig Foster, who will make his second bid for School Board.
Patrick Finer, Dhun May, and Jake Wachtel have also all pulled papers to run for School Board.
Santa Monica College Board and Rent Board
There are four seats up on the College Board of Trustees. All four incumbents have pulled papers as of Monday.
College Boardmembers Louise Jaffe, Barry Snell, Nancy Greenstein, and Andrew Walzer will seek reelection to the seven-member board that oversees the Santa Monica Community College District, which includes Santa Monica and Malibu.
Hoping to unseat one of the incumbents in the race is SMC professor Dennis Frisch.
Rent Control Boardmember Todd Flora has filed to run to keep his seat on the five-member board.
As of Monday, no other Rent Board incumbent had filed, but there are still at three others in the race the three seats: former Council candidate Steve Duron, Nicole Phillis, and Patrick Regan.
The Rent Control Board is the only local governing body with term limits, and this year, Marilyn Korade-Wilson is terming out after serving two four-year terms. Incumbent Bill Winslow is eligible to run again, but hasn't pulled papers as of Monday. (Editor's note: an earlier version of this article said that Rent Control Boardmember Isle Rosenstein was the incumbent who had yet to pull papers. Rosenstein isn't up for reelection until 2016).