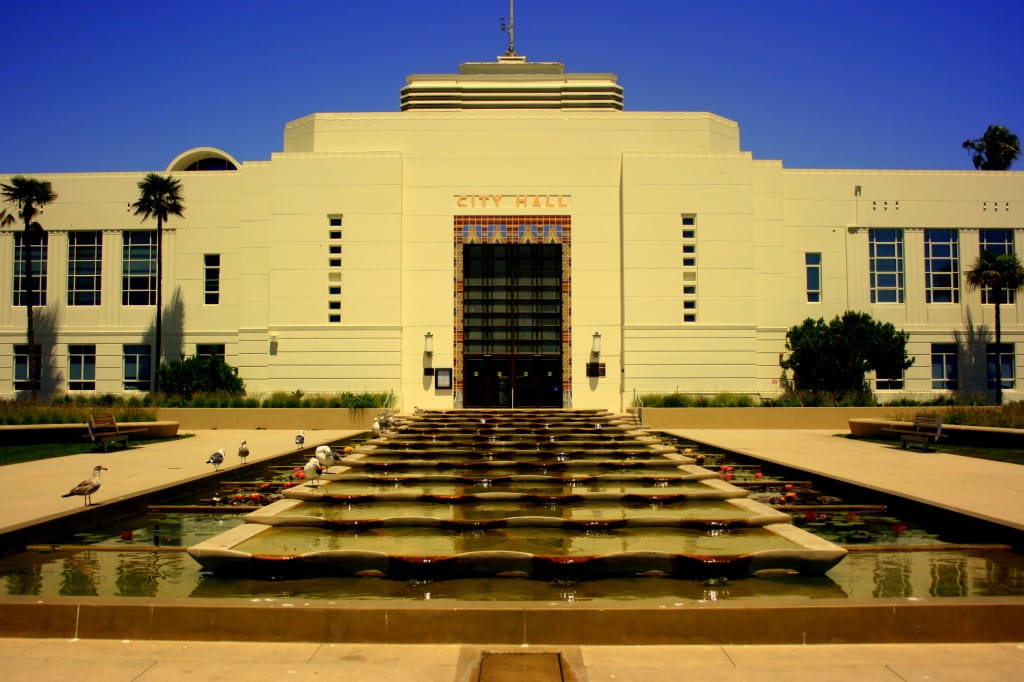 How much housing ought to get built in the next 20 years? How can we make it affordable? How much job growth should the city plan for? How can we design streets to safely accommodate bicyclists, pedestrians and cars? Where should our next park be built?
These questions – and many more – are the kind that local governments the world over must answer on a regular basis, planning the future of their citizens in very concrete ways.
"No other [level of] government in the United States has more of an impact in people's day-to-day lives than local government," said Matthew Mornick, assistant to Santa Monica's City Manager.
"There are points where local government is faced with making decisions that will affect generations."
That's why, in January, the City Council unanimously approved a new civic engagement strategy designed to get the people who are most affected by these decisions involved in the process.
Despite Santa Monica's above-average level of civic engagement – nearly 80 percent of the city's 61,000 registered voters turned out for the 2012 election – there is a significant age gap when it comes to day-to-day participation in local government.
Roughly half of Santa Monica's residents are between the ages of 20 and 50 years old, according to the 2010 census, yet those residents are consistently underrepresented at regular community meetings where locals give vocal feedback and help planners decide the course of future projects in the city.
"We're trying to make government more accessible," Mornick said. "We're trying to step away from the old model of government of expecting people to come to us with their problems, with their concerns, with their issues and their ideas and have government go to people where they're at and get those ideas."
The first major step in that direction was the People's Academy, a seven-week course attended by 20 residents to acquaint them with the intricacies of municipal government.
As part of the curriculum, Mornick said, participants were divided into groups and given about 80 feet of roadway. The groups were then told that they had to make the roadway usable for pedestrians, bicyclists and cars, with each group told it must prioritize one transportation mode.
Then, he said, the groups were asked to "imagine doing it for all the roadways in Santa Monica.
"We want to give people the opportunity to understand how local government works [and] what our tasks are," he said.
Still, the on-going People's Academy initiative is only a small part of the overall strategy that Mornick hopes will open "up the channels of information so there's two-way communication."
Mornick said there could also be an informal series of conversations based on Minnesota's Policy and a Pint program, where residents are invited to monthly talks about state policies over food and beer.
There could also be more interactive planning meetings like last September's Pop-Up MANGo event, which won Santa Monica an Excellence in Public Outreach award from the Los Angeles branch of the American Planning Association (APA).
Hands-on public outreach certainly helps broaden the conversation, but reaching out to the younger residents of Santa Monica also means bringing the city government into the 21st century.
That's the task before Kegan Maher, who works as a web developer for the City.
"We're definitely getting more and more into this space where we want to be engaging with the developer/programming community and say, 'Here are problems we have; here are some issues we are facing. Here's the data, can you help us solve these issues?'"
Maher is part of the team that helped design the City's SMVote.org website, which launched earlier this month. Billed as Santa Monica's one-stop election website, it's designed to consolidate all important election-related information on a platform that's accessible from virtually any device.
That's just the start, though.
Getting involved with Code for Los Angeles, a "brigade" of the national Code for America initiative that seeks to find technological solutions for issues facing local governments, is one way to bring up to date Santa Monica's civic engagement process.
"We had a really excellent 'Meet-Up' a couple months back with a lot of people in the [tech] developer community last month. There were quite a few folks from the City that were there," he said. "We were just whiteboarding all kinds of ideas of how we can improve the engagement process."
At the meeting in early January, Maher said, people talked about the possibility of design a system by which people who want to speak at City Council meetings could submit a request to speak virtually. The current system requires that people show up to the meeting, sometimes hours before the item they want to speak on is up for discussion.
"We're definitely interested in expanding the standard paradigm of, 'You come in, you wait until it's your turn.' You could be waiting there all night, then you have two minutes and then you go home," Maher said.
There was also talk of digitizing staff reports and Council minutes in a way that would allow people to track particular issues, how certain Council members voted on them and other relevant information.
Currently, the City's website organizes Council agendas and staff reports by date and there is no option to arrange the agendas by topic.
Maher said that coordinating with the local tech community helps move the process along.
"We have a development staff that can do some programming, but we're really only three or four people," he said. "Organizations like Code for L.A. and Code for America are great. We definitely need help from groups like that" for these projects.
Santa Monica's new civic engagement strategy is still very much in its beginning stages, Mornick said, but he sees tremendous potential.
"There is a culture of civic engagement in Santa Monica," he said. "We want to build upon that."
In the future, he said he hopes that "knowing what the council is going to discuss at an upcoming council meeting is synonymous with knowing the weather report or the tide schedule."