A beach club suggests an exclusive world of privilege and private cabanas, a place where pampered elites camp under umbrellas and sip gin and tonics.
Private beach clubs, once more abundant along the California coast, still exist. And then there's Santa Monica's egalitarian answer to these members-only enclaves: The Annenberg Community Beach House.
The Annenberg opened on April 25, 2009 with the intent of being a radically different beach club. For one thing, there's the word "community" in its name, as in it belongs to everyone, not just the upper crust. And it's a beach club with universal access. All for free, if you don't count fees for parking and taking a dip in the pool.
The city's experiment in redefining the California beach club celebrates its five-year anniversary this weekend with two days of special events and activities on Saturday and Sunday including site tours, yoga classes, beach games, volleyball drills and more.
"It's a great moment to kind of look back to where we started," says Nan Friedman, beach house manager.
They started from scratch, Friedman said, because city planners could not find another example of a public beach club with these amenities. The Annenberg house features event and activity rooms, pool house, playground, splash pad, beach volleyball courts and a café.
The main attraction at the Annenberg is the swimming pool, open daily during summer months.  Throughout the year, though, there's a full slate of cultural and recreational activities, from poetry readings and concerts to volleyball and dance lessons.
The new beach house was constructed over the footprint of a 110-room mansion built in the late 1920s by William Randolph Hearst for his longtime mistress, actress Marion Davies. The massive white residence was stocked with Tiffany chandeliers and European art and furniture from Hearst's extensive collection.
The mansion was torn down in 1957, but a guest house and an ornate marble swimming pool from the Davies era remain. Both were designed by Julia Morgan.
Visitors can take guided tours of the Marion Davies Guest House every weekend. For free, of course.  The tours provide a glimpse of the Annenberg site's storied past, when this stretch of Pacific Coast Highway was known as the Gold Coast because so many Hollywood celebrities called it home. No one entertained as lavishly as Davies, and her parties were legendary events.
"Maybe because of the history that comes with the Hollywood years and William Randolph Hearst, but there is something special about that little section of beach," says Kay Pattison of the Santa Monica Conservancy, which leads the tours. " It's just an almost mystical place to be."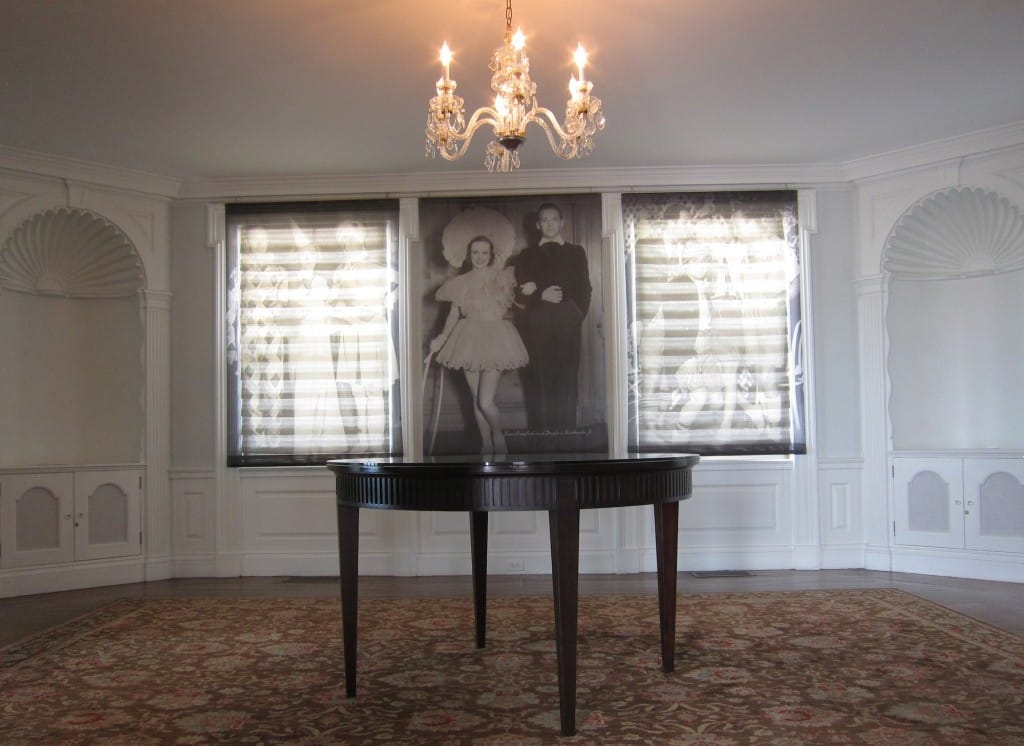 This weekend the Annenberg  honors its past and Davies with a screening in the sand of her 1928 silent comedy "Show People" on Saturday at 7:45 p.m.
After Davies sold the property in 1947 it became a restricted beach facility known as the Sand and Sea Club. Eventually the property was sold to the state of California and then leased to the city.
Extensive damage in 1994 from the Northridge quake caused the site to go dormant, and led to spirited discussions in the city about what to do with the property. Plans for a luxury hotel and private beach club were nixed by a citywide vote. That's when the concept for a community beach house began to take shape.
It took a generous donation of $27.5 million from the Annenberg Foundation to make it happen. Much of the credit for that donation goes to Wallis Annenberg, who fondly recalled visiting the site when it was a private club, and fully supported the idea of converting it to a public beach house.
Site rentals provide revenue to keep the beach house open to the public when it is not being used for private events. "The main function of the Annenberg Community Beach House is as a destination and a resource for everybody, for the public," says Friedman.