While the November election is still months away, your chance to make a meaningful impact this election season begins today.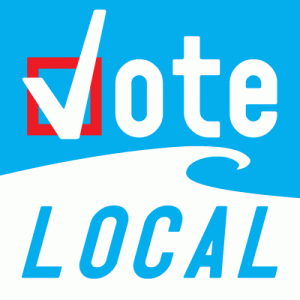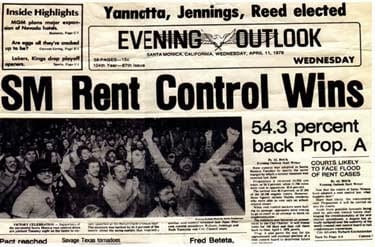 Members of Santa Monica's single-most powerful political organization will decide on August 3 who the group, Santa Monicans for Renters' Rights (SMRR), will lend its considerable war chest and credibility to in what promises to be a contentious the race for three of the seven seats on the City Council.
This year, when SMRR members choose who they will back in the City Council race, it is vital the voices of Santa Monica's next generation are heard. In order for that to happen, however, newcomers and young voters — you don't have to be a renter, only in agreement with SMRR's goals — need to sign up with SMRR before April 30.
Formed in the 1970's, SMRR is a membership-based, democratic organization that has fought for the rights of renters in one of the country's most expensive places to live. Their landmark victory occurred in 1979 when they established one of the most stringent rent control laws on the book anywhere in the U.S.
Since then, the organization has remained active in local politics. For most of the years since SMRR's founding in 1979, its members have fought successfully to maintain majorities on the Rent Control Board, the local school and college boards, and the City Council.
Recently, SMRR was a key player in the effort to overturn the Hines Redevelopment Project, slated to be built walking distance from the future Expo light rail station in the Bergamot Arts Center. Of the 427 housing units proposed in the development, 93 would have been designated for "affordable housing."
Here is the membership form that must be mailed out as soon as possible along with a check or money order for $25. Make sure to make a note on your check that it's for 2014 membership dues.
Santa Monica's future has tremendous potential to be a bright one, with world-class urban planning, environmentally sustainable growth and a vibrant economy that helps fund the robust network of social services that gives the city its unique character.
In roughly 18 months, Santa Monica will be connected to the region by a commuter train for the first time in half a century, thanks in large part to Mayor Pam O'Connor who also serves on the Metro and Expo Construction Boards of Directors. The train will only help make Santa Monica an even more desirable place to live, work and play.
For Santa Monica to realize its potential, people who share our vision and understand the nuances of planning dynamic, multi-modal growth while maintaining the city's distinctive feel must be in charge.
Let's help those people by showing them our support at SMRR's convention in August. Together we can make sure this grassroots organization, traditionally a bastion of progressive values, stays that way. But to vote in August, you must commit now.