(This is the first entrant in our Salon where we asked Santa Monica residences and institutions for their "favorite app" to help navigate the city. Heal the Bay's Beach Report Card Ap can be downloaded for Apple Products/i Tunes here and Android/Google/everything else products here. – DN)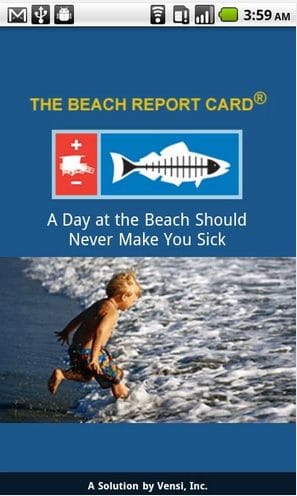 "Are you visiting Santa Monica beaches for the first time? Maybe you've lived here all your life and been told to steer clear of the ocean after it rains. Los Angeles prides itself on its beautiful beaches but not all are created equal.
Heal the Bay's Beach Report Card® app puts the only comprehensive, weekly analysis of coastline water quality for the West Coast at your fingertips. Now, any time and anywhere, you can get access to A to F grades for the health risks of swimming, surfing or playing at more than 650 beach locations in California, Oregon and Washington.
Use the Beach Report Card to find out which beaches are safe and unsafe for you and your family; check the weather; look up water quality history for any beach during dry or rainy seasons; keep your own list of Favorites; view comments, photos or videos from other beach goers; and share your own tips and feedback.
We are lucky to have the ocean practically in our backyards, but a day at the beach should never make you sick.
Download the Beach Report Card app for mobile devices, and know before your go!"