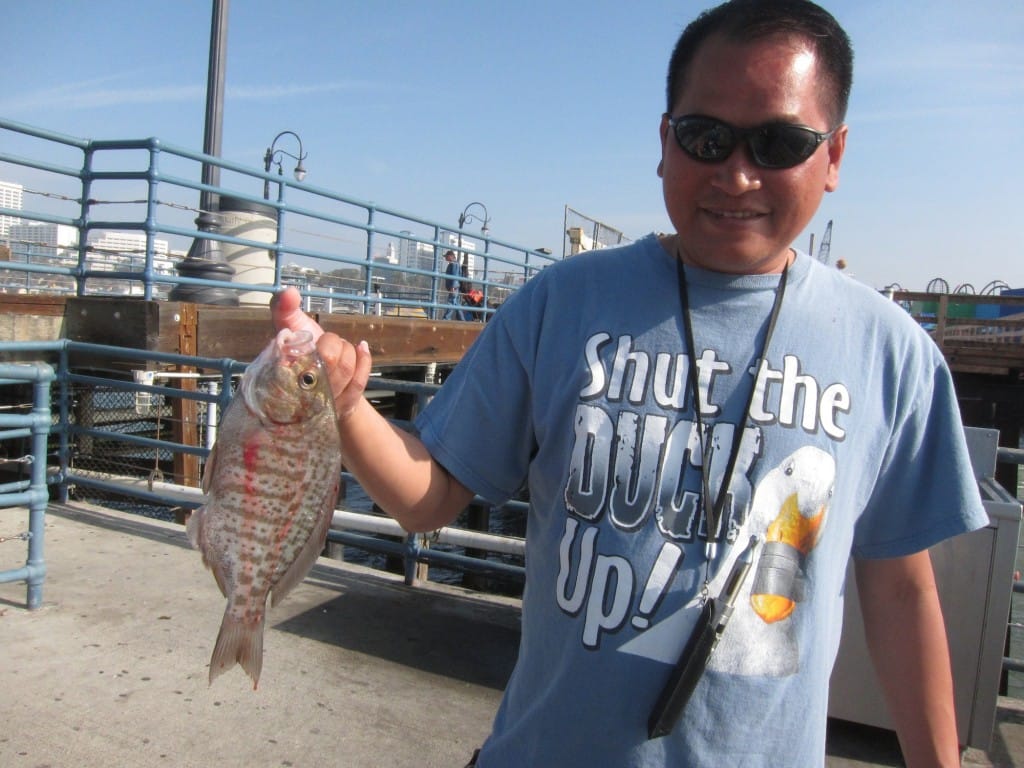 A mutant squid washed ashore in Santa Monica in January, according to reports widely circulated on social media. The story claimed the squid suffered from "radioactive gigantism," a condition caused by exposure to radiation from the 2011 disaster at the Fukushima Dai-ichi nuclear power plant in Japan.
Accompanying the report was a clumsily altered image of a pinkish sea creature the size of a jumbo jet beached on the sand, hulking over an awed crowd.
There was a Cold War science fiction feel to the whole tale, bringing back a time when imaginations tended to run a little wild, and paranoid, when it came to the dangers of radiation exposure.
It's been three years since a catastrophic earthquake in Japan triggered a tsunami that crippled the Fukushima nuclear plant. Some radiation was released into the air, but considerably more was discharged into the sea.
Scientists predicted it would take three years for radioactive ocean water from the Fukushima nuclear accident to reach the West Coast, which is right about now.  Leading marine scientists and federal safety officials have publicly stated that there is no health risk to anyone along California's coast from radioactive matter in the ocean, whether from being in the ocean or eating fish caught from it.
But that hasn't slowed a barrage of radioactive horror stories from gaining traction in the digital world. Most prevalent seem to be colorful satellite maps supposedly showing a radioactive blob the size of North America steaming toward the western United States, ready to fry everything in its path.
Oceanographer Kim Martini of the University of Washington took great pains to dispel the myths of what she called these "maps of terror" in a post on Deep Sea News called "True facts about ocean radiation and the Fukushima disaster."
Martini and others more on the science rather than fiction side of things have been compelled to offer their own digital assurances to quell nerves and counter the myriad reports circulating about hellish radioactive dangers to Americans from Fukushima.  Even well-known internet skeptics Snopes.com felt compelled to debunk the atomic squid myth.
A Heal the Bay web page devoted to questions about the Fukushima disaster confidently declares that "it is currently safe to swim along our local beaches."
And those fishing along the coast don't have to worry about pulling up a three-eyed catch, either. "Fish caught off our local coastal waters as well as our northern and southern borders are safe to eat," the page states.
"It's not going to impact us because the concentrations are so small," says Peter Shellenbarger, a science and policy analyst with Heal the Bay, in an interview. "The ocean is such a large entity that it's capable of diluting a lot of these harmful effects."
That's exactly what fisherman Joel Basco said he believes as he cast his line off the Santa Monica Pier Wednesday morning, hoping to land his second catch of the day. He already had one good-sized perch in a bucket, which he intended on eating later in the day.
"I think the plant is too far away for it to be contaminated here," said Basco, who comes to Santa Monica from downtown Los Angeles a few times each week to fish.
A little further west on the pier, however, fisherman Eugene Plotkin had concerns.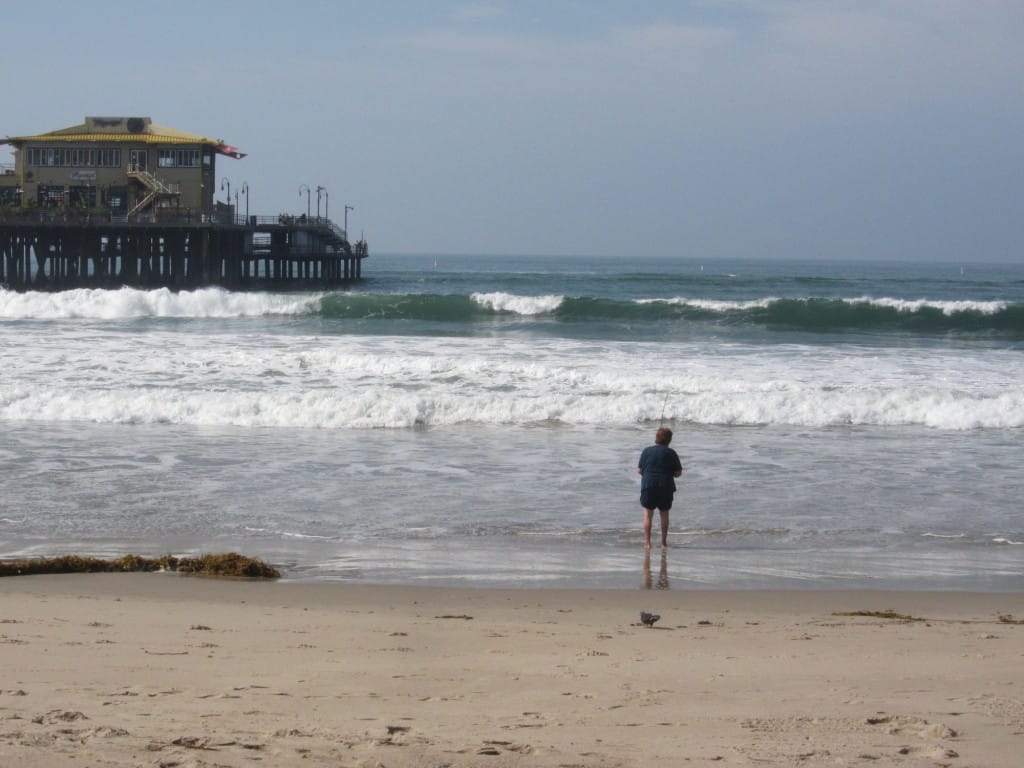 "Of course I'm worried," he said. "I am sure there is radiation in the water. What is the level of radiation, and how dangerous it is for the fish, I don't know," said Plotkin, a Santa Monica resident who fishes everyday off the pier, mostly for sport. He said he gives away anything he catches to friends who don't mind eating fish caught in Santa Monica Bay.
Plotkin, a former metal scientist from the Ukraine, hoped that testing for radioactive matter in local waters will be done, and that's been happening.
Just this week a team of marine scientists and assistants went to Leo Carrillo State Beach in Malibu to collect kelp that will be sent to the Lawrence Berkeley National Laboratory for testing.
That team is part of a larger effort known as Kelp Watch 2014, designed to measure the radioactive contamination in kelp picked up from 42 locations from northern Mexico to Alaska. Kelp will be collected from 31 sites in California.
The study will measure levels of Cesium in the kelp at each site. The Kelp Watch website says that kelp is a good natural detector of possible radioactive matter in the ocean here because of where it grows and its physical makeup.
But another marine scientist studying ocean pollution from Fukushima says that examining kelp beds may not be the best way to determine concentrations of radioactive matter in the ocean.
Ken Buesseler, a senior scientist with the Woods Hole Oceanographic Institution, says that kelp studies "do not give a precise indication of the exact levels of the radionuclides at a given point in time in the ocean," according to an information web page he set up to answer questions about Fukushima dangers.
But Buesseler feels that whatever the levels are, "the Pacific will be safe for boating, swimming, etc."