In the wake of recent developments in the City's lawsuit against the Federal Aviation Administration, the question of how the airport would be repurposed remains. One prominent idea involves the creation of a large, multi-purpose park. This possibility is led by a group called Airport 2 Park, "a coalition of community groups and neighbors formed to promote the creation of a great park on the land that is currently Santa Monica Airport."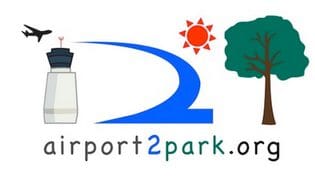 Legal issues aside, one roadblock in the park's implementation is the vocal opposition that inevitably arises in every large-scale public project. Airport2Park's Frank Gruber states the problem and its forthcoming solution:
"There's an overwhelming demand from residents to replace the airport with a park, but some critics claim we can't afford it, so we're bringing together the most knowledgeable people we can find to take a hard look at the facts and clarify how we can make this once in a lifetime opportunity come to fruition."
Who: The panel discussion will be led by four leading thinkers in public finance and development and will be hosted by former Santa Monica mayor Michael Feinstein. The speakers include:
Neil Carrey: a Santa Monica Recreation and Parks Commissioner for more than 12 years and served as Chair or Vice-Chair for a number of years. Projects planned while he was a commissioner include the Virginia Avenue Park expansion, Airport Park, Euclid Park, the Annenberg Beach House, Tongva Park and the Universally Accessible Playground.
Esther Feldman: as president of Community Conservation Solutions, Feldman is responsible for generating over $3 billion in public funds throughout Los Angeles County, California and the United States to protect parks, beaches, rivers and natural lands, and provide urban recreation facilities.
David Goddard: a founding member of Airport2Park.org, Goddard has 30 years experience in the institutional financial services and real estate industry as both a chief operating officer and a chief financial officer. He is also the Chair of the Santa Monica Airport Commission and has served as a Commissioner since 2011.
Sherril Kushner: a 35-year-resident of Santa Monica, Kushner chaired the campaign for the city's library bond in 1998 that passed with 81% of the vote to fund the building of a new main library and make improvements at the branches.
What: The four panelists will discuss the financial aspect of the creation of a new Airport Park. Topics will include capital and operating costs, park bonds and the availability of governmental grants, possibilities for philanthropic contributions, and the social and economic benefits of a park.
When: Thursday, January 30, 2014 at 7 pm
Where: Santa Monica Main Library – 601 Santa Monica Blvd., Santa Monica, 90405
For more information, visit Airport2Park's website.
Other Events:
Monday – 

The Santa Monica Chamber of Commerce hosts its annual State of the City event at the Cirque du Soleil tent, located at the pier. This year's events focus will be "Global Visionaries and Local Leaders Building 21

st Century Cities" and will include speeches by City Manager Rob Gould, Mayor Pam O'Connor, and several honorees. Attendees will hear about the annual economic report and learn about new initiatives impacting our city. In order to attend, buy tickets here.
Tuesday – The Santa Monica City Council hosts its weekly Tuesday meeting at the Council Chambers, located at City Hall, 1685 Main Street. The meeting begins at 5:30 pm. All City Council meetings are open to the public, and members of the public may comment on any item listed on the agenda. For this week's meeting, RailLA will be speaking in support of the Hines Bergamot Transit Village. Read more about the proposal and its accompanying controversies here.
Wednesday – The Santa Monica Planning Commission hosts its biweekly Wednesday meeting at the Council Chambers, beginning at 6 pm. The agenda for this week's meeting can me found here.
Wednesday – The City of Santa Monica hosts its annual Homeless Count. This event, consisting of a visual count of every person sleeping in public spaces, informs the city's homeless strategy. Click here to RSVP and be a part of the solution to address homelessness.
Thursday – Airport2Park hosts a panel discussion, as detailed above.