Among the many organizations that make Santa Monica such a receptive area for sustainable discourse, a new group called California Climate Change Exchange is launching with the specific purpose of making people more aware of the issue of climate change. CA-CCX co-founder Katherine King elaborates on that goal: "Our group is working to mobilize people at the local scale and address the climate emergency as individuals within an informed, energized community."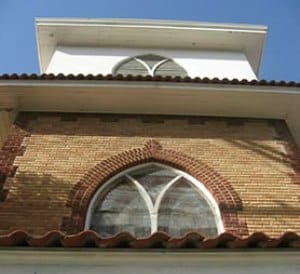 Given such a goal, the group's first step in educating the public will involve a community "kick-off forum." This event is the first in a series of forums that will take place at the Church in Ocean Park.  Some other intentions of CA-CCX are to "provide a one-stop online educational resource" for anyone interested in climate change, as well as to match individuals to appropriate organizations using a computerized questionnaire.
Who: California Climate Change Exchange
What: The event will consist of three guest speakers:
Jonathan Parfrey, Executive Director of Climate Resolve and visiting lecturer at the UCLA Institute of the Environment and Sustainability, will discuss local impacts and action.

State Senator Fran Pavley (SD 27), author of landmark laws capping greenhouse gas emissions in California, will speak about climate change and environmental policy in California. The laws, AB 1493 and AB 32, have become models for other states and nations.
Bill Selby, author and Professor of Geography and Earth Science at Santa Monica College, will present an overview of the origins and current state of climate change.
When: Sunday, October 27, 2013 from 12:45 – 3:30 pm
Where: The Church in Ocean Park, 235 Hill Street
Cost: Admission to this event is free! However, due to limited space, those wishing to attend should register online at http://www.churchop.org/ca_ccx_forum or call Zac at 310-399-1631.