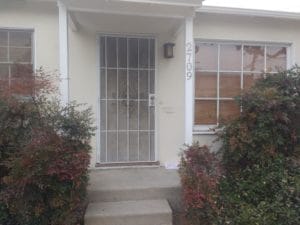 Updated March 22, 2019
Here in Part 4 of our Renting in Santa Monica series, we cover how to actually find a rent controlled apartment.  Previously, we explained why the rent was so damn high in Part 1; demystified rent control in Part 2; and dived into how affordable housing works in Part 3.
There is no secret sauce anymore now property owners are allowed to try to re-rent rent-controlled vacant units for as much as the market will allow. You just have to be willing to do the work. Some of the steps listed below might not be as intuitive – but that's why this is an important resource.
Three Things To Do Before Starting The Hunt
1. Double-check your credit report. Santa Monica is a landlord's market. Your credit will be checked without exception. If you have any blemishes in your credit history, you will have difficulty finding a rental in Santa Monica regardless of your current ability to pay. Visit www.annualcreditreports.com before you submit your application.
Get your credit report already.
2. Estimate how much you can pay in rent – and decide what is a must versus a nice-to-have. Your willingness to go without the following can result in reductions of between $50 and $200 for each amenity, depending on the neighborhood:
Zoning to a particular elementary school (add $200+ per month for Franklin School). View elementary school enrollment boundaries

here

.

In-unit or on-site washer/dryer.

Pets, especially a dog over 25 pounds.

Dishwasher and garbage disposal.

Off-street parking.

Access to outdoor space.

Elevator.

Distance to Expo station or a busy bus line (Big Blue Bus 1, 2, 3, or 7/Rapid 7; Metro 704 or 720).
3) Save up money for first month's rent, a deposit, and a credit check. Santa Monica is not a place where you will see move-in specials for rent controlled apartments. The deposit you will be required to put down will be at least the first month's rent, and then some.
Resources For The Hunt
Firstly, if you've got a budget of $4,000 $5,000 and above, you can probably afford an apartment in a building which advertises widely online and through Google. Stop here and go do that.
For the rest of us, you'll hear about Apartments.com, Hotpad, Craigslist and Zumper; and walking around the neighborhood that interests you.
However, there may be rent-controlled apartments not posted on any of these sites. They are, instead, advertised on websites or on paper printouts by the companies which manage them.
What are the names of these companies? We spare you the Googling here and produced a spreadsheet with list of companies which manage multi-family housing in Santa Monica. We highlighted in blue which companies seem to have a lot of holdings around the City. I also noted which companies state emphatically that they will reject you if you have bad credit and which ones state you must visit the unit in person prior to applying (precluding those who are looking from out of town.)
List of Property Management Companies in Santa Monica
NOTE: This goes without saying, but Next did its best to make sure this was accurate at the time of posting. You'll want to do your own diligence. Also, Next makes no guarantees about the customer service provided by these companies. In our limited experience, the service level is typically a function of how responsive the property owner is to the management company in approving expenditures for repairs and how much the empower the company to do maintenance.
Finally, Double Check To Make Sure Your Unit is Regulated Before You Sign Your Lease
Because if you're looking to stay in your apartment for more than a year, you might as well make sure it falls under the City's rent control ordinance, no matter what you think of it as a policy instrument. Generally, rental units constructed  before 1979 are regulated. But to be sure, check the Santa Monica MAR. And to be super sure, you can check with the Rent Control Board.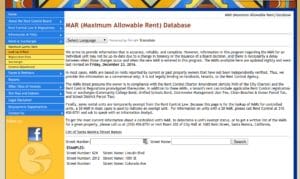 That said, not all apartments build after 1979 are automatically not regulated. There are some newer buildings in Santa Monica, particularly in the downtown area, which were constructed by on parcels formerly containing rent controlled units which got density bonuses in exchange for putting a comparable number units back n the inventory. Some of these buildings are in great locations and include amenities like in-unit washer/dryer and allow pets. Be sure to run the address through the MAR to double-check.